10 Las Vegas Gambling Tips You Need to Know About
Gambling, by its very nature, is uncertain.
If it was predictable, why would we bother?
That's an important lesson to keep in mind when planning a trip to a Vegas casino.
Many people will offer promises and insights into how to beat the house and walk away with pockets full of winnings.
But do you really think Las Vegas could afford such extravagance if there were so many winners?
The best Las Vegas gambling tips will instead focus on taking charge of the variables you can control. It's about knowing what you don't know and being smart about what you do.
Below are ten Las Vegas gambling tips to help ensure your trip to the casino is one worth repeating.
Set Your Limits Early
What happens in Vegas stays in Vegas, right?
This isn't just true of secrets, but of your money, too.
Before you start placing your bets, determine a number that you'd be okay losing.
That number will vary from person to person, but if you go in with the expectation that you're spending your money on an experience instead of an making investment in future gains you'll respond better to a likely loss.
Set your limit early and stick to them. Be prepared to walk away when you've reached it. It's better to cut a night short on a small loss than deal with the stress and heartache of a large one.
Don't Bet What You Don't Have
Hand-in-hand with setting your limit is making sure that you don't borrow money to gamble with. It may seem obvious, but when you're in the thrall of the casino, taking out a cash advance on your credit card doesn't seem so wild.
But if you lose that money, you're also out the exorbitant interest rate your credit card charges for those advances.
Keep Your Eye On the Time
Photo by Adrien Robert on Unsplash
It's easy to set a limit on how much you're willing to lose, but what about if you're on a hot streak? When do you decide to cash out you're winnings?
What a problem to have.
But it can be a problem. And the easiest answer is to keep an eye on the time.
Casinos are designed to immerse you in a world of sensation and excitement, a world of possibility and opportunity.
This is achieved in part by blocking out the outside world. The day can pass you by without notice.
If your winnings are up, but you notice that you're spending hours at the table or slot machine, maybe it's time to cash out and get some fresh air.
You always have the opportunity to come back for some more fun.
Remember: Chips Are Money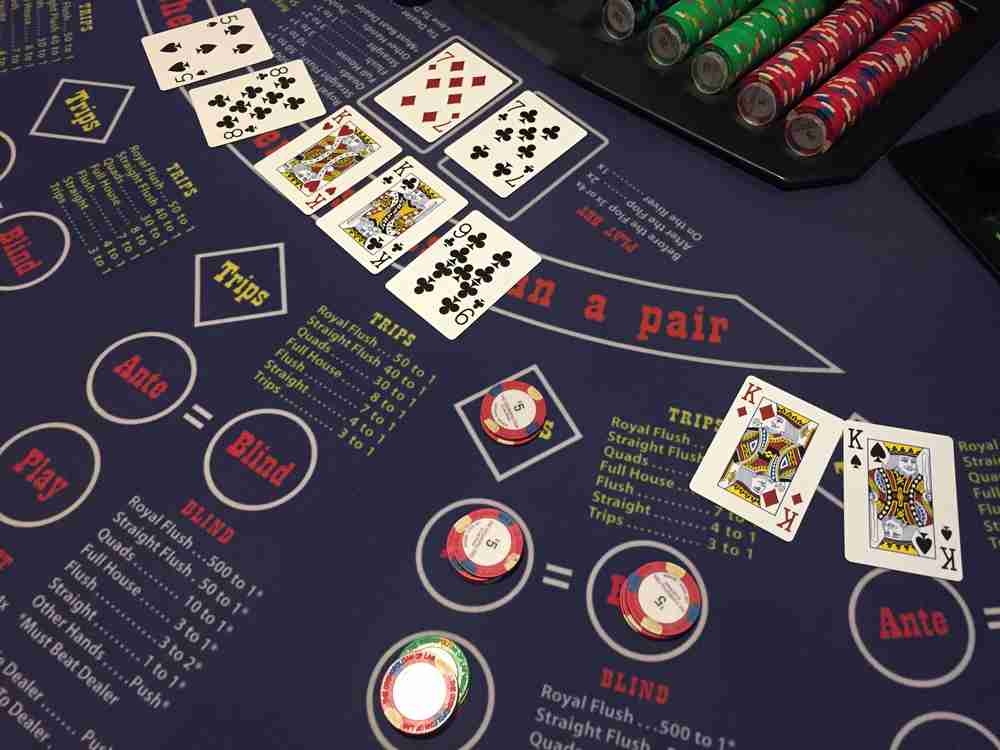 As soon as you exchange money for chips, you're in on the game.
Instead of currency, you have pieces for playing with.
That's intentional.
It's easy to disassociate chips with the money behind them, but losing sight of that will lead to losing sight of your chips.
Free Drinks Aren't Free
One of the appeals of a Las Vegas trip is the promise of free drinks.
An important Las Vegas gambling tip: free drinks are never free.
Instead, the casinos are hoping to loosen you up and get you in the right mood to go wild with your money.
Drinking and driving is a no-no because of the way it impairs our judgment and dulls our reactions.
Drinking and gambling follows the same principles.
Don't Play the Locals
If you sit at a poker table and the dealer knows the name of everybody around you, it's not because you're at Cheers but because they're locals.
That means they're probably experienced. And unless you are, find another table.
Tourists high on adventure and fueled by free drinks are the marks these guys are looking for.
Don't be a target.
Know Who You're Learning From
Casinos often offer explanatory lessons on different games. As well, kindly strangers may step in to offer some unsolicited advice.
Be very mindful of what lessons these teachers are trying to impart.
Do the casinos really want you to be a house-beating blackjack player?
Of course not!
Read a book, watch some videos, and do it on your own time. Take a few hours before your vacation to learn the fundamentals of the games you're interested in.
As a great source of information about casino games strategy we recommend the Wizzard Of Odds website.
Membership in Players' Clubs
Following that same idea are players' clubs.
These are mechanisms for rewarding you for gambling.
The more you gamble, the more points you accumulate. Each casino has its own rules but most of the time points can be exchanged for food credits or discounted room rates.
Some players' clubs are shared by several casinos. Here are the main programs in Las Vegas:
| Players' Card Name | Casinos |
| --- | --- |
| CAESARS REWARDS | Caesars Palace / Harrah's / Flamingo / Horseshoe / The Linq / The Cromwell / Paris / Planet Hollywood / Rio |
| MLIFE | Bellagio / Aria / MGM Grand / Mandalay Bay / Mirage / Park MGM / New York New York / Luxor / Excalibur |
| GRAZIE | Venetian / Palazzo |
| REDCARD | Wynn / Encore |
| IDENTITY | The Cosmopolitan |
| BOARDING PASS | Palms / Red Rock / Green Valley Ranch / Palace Station / Sunset Station / Boulder Station / Santa Fe Station / Texas Station / Fiesta Henderson / Fiesta Rancho / Days Inn & Wild Wild West Gambling Hall |
| MARQUEE REWARDS | Tropicana / M Resort |
| TRUE REWARDS | The Strat |
| CLUB 52 | Sahara |
| 24K SELECT CLUB | Golden Nugget |
| ROYAL PLAYERS CLUB | 4 Queens |
| B CONNECTED | The Orleans / Gold Coast / Suncoast / Sam's Town / California / Main Street Station / HotelFremont |
| THE ONE | The D / Golden Gate |
| CLUB BINION'S | Binion's |
Avoid the VIP Rooms
VIP is such a great marketing term.
By its very definition, anyone who isn't a VIP is, therefore, a less important person.
Who could be satisfied with that?
But don't let your ego lead you to big losses.
VIP rooms are available to big spenders, people interested in living large.
And why would casinos be motivated to target people happy to flaunt their wealth?
To separate them from their money, of course.
Know Where to Cash Out
This may seem like an odd tip but remember: casinos want to keep you in the casino.
Cashing your money in for chips is easy. There are several places that you can quickly and easily convert your cash to tokens.
But converting those same chips back to cash?
That's a little less obvious.
So before you spend a half-hour wandering among the temptation of more poker tables, more slot machines, more drinks, find where to cash out. Look for the main cashier or the ticket redemption machines!
Stopping when you reach your limit is hard enough. Don't make it harder.
Final Thoughts on Las Vegas Gambling Tips
Many of the Las Vegas gambling tips are based on what not to do.
Not fun, right?
But by absorbing these lessons early, you set yourself up to enter the casino with confidence and knowledge which will allow you to make the most of your time in Vegas.
If you're ready to book your trip to Las Vegas, book with us. We have several packages and suggestions to give you the Vegas experience you deserve!