9 Reasons Vegas Is the Best Place to Visit
Is Las Vegas on your bucket list of places to visit? It's easy to see why; it's an all-inclusive city that caters to both single adults and families. Whether you're in the mood to watch a star-studded show or hang out in a cozy hotel suite, Vegas has it all.
While the bright lights of the city are one thing, you can't forget the desert. With plenty of outdoor activities to participate in, there's no shortage of fun.
Curious to know more reasons to visit Las Vegas? Here are the best ones!
Plenty of Shows
As far as entertainment goes, catching a show is one of the best ways to spend your vacation. The only problem you'll have is deciding which one to see!
There's comedy, like Carrot Top's gut-busting show. For those looking for a bit of magic, Criss Angel's Mindfreak goes above and beyond to wow the crowd.
Bringing the family along? Everyone will enjoy the Tournament of Kings. Root for your kingdom as you watch knights, kings, and a wizard face off in medieval times.
Amazing Foods
Vegas is a mecca for gourmet food. This city is home to dozens of celebrity chef-owned restaurants from Gordon Ramsey's Hell's Kitchen to Guy Fieri's Vegas Kitchen & Bar. Whatever you're in the mood for, you'll find it on the Strip or beyond.
You can't forget about the drinks, right? With every high-end restaurant's food menu is an equally amazing drink menu. You'll find a variety of crafted cocktails, craft beer, and delectable wine.
Ideal Weather
It's no lie that it gets blazing hot in the summertime. But don't let that discourage you from visiting.
Once the weather warms up, the pools open. That means dozens of hotel pools are available to lounge around.
Some even cater to the summer crowd with day clubs. It's like a nightclub, except it happens during the day and often time in the pool. Famous DJs play to the crowds while you're able to drink and splash around with other party goers.
For those visiting during the cooler temperatures, the weather is more ideal. You're able to walk the Strip without fear of dehydration or overheating.
The best place away from the Strip to visit during that time is Mount Charleston. It's the one place in the desert that gets over a foot of snow each season. When that happens, it's suited for skiers and snowboarders.
24-Hour Fun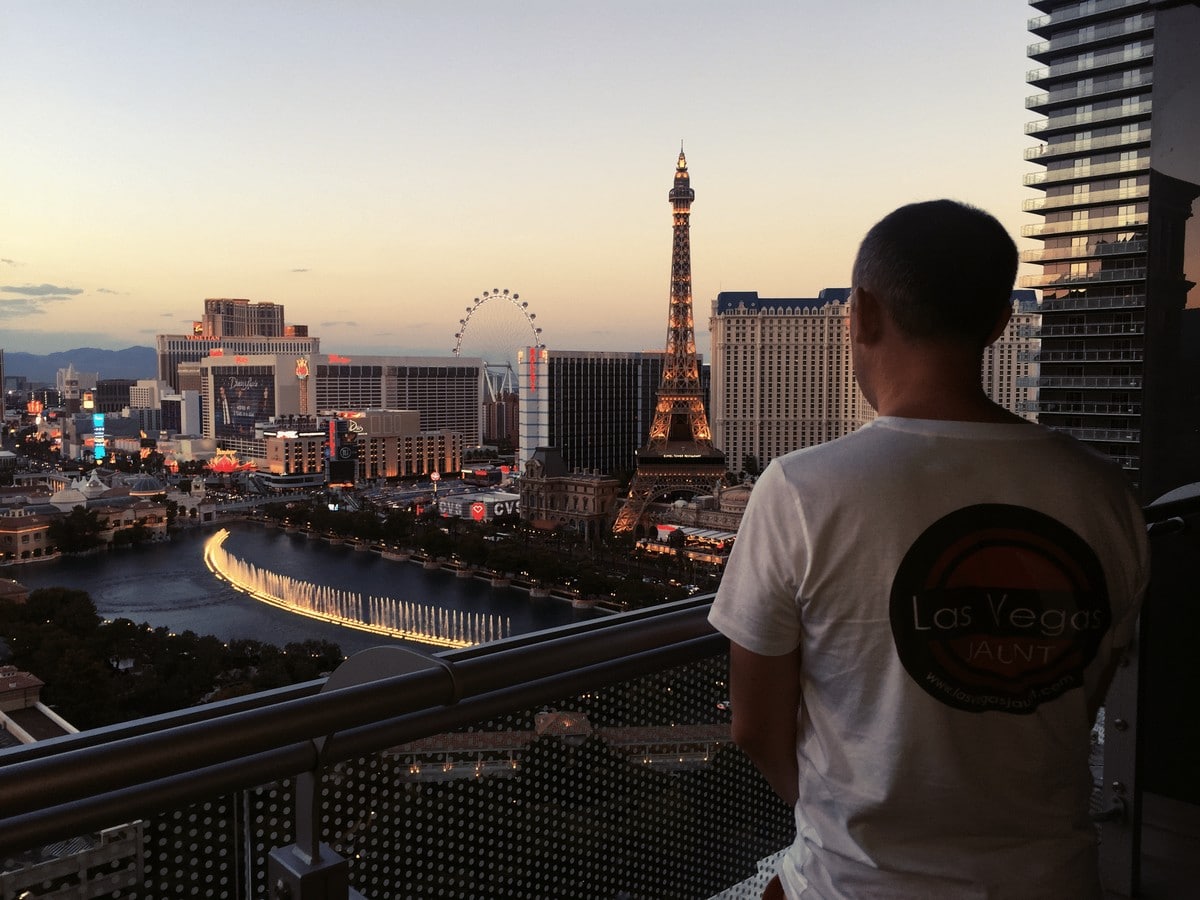 Vegas is the city that never sleeps. At least, that's the case on the Strip.
The Strip never shuts down and neither do the businesses. You'll find 24-hour restaurants, valet service, and casinos.
Whether it's 3 PM or 3 AM, you won't know the difference. Everything's available and the city is just as lively at night as it is during the day. In most cases, the fun doesn't get started until after midnight.
Stunning Hotels and Casinos
You can't visit Las Vegas without going to one of the high-end hotels and casinos. Places such as the Bellagio and The Venetian are like works of art.
They're thoughtfully designed and sometimes make you feel as if you stepped outside of the country—like The Venetian. It's a replica of Venice and you can clearly tell by the architecture.
Aside from the look of the casinos, there's also plenty of gambling and attractions. Inside almost all casinos on the Strip are exhibits and fun things to do for people of all ages.
Family Fun
One myth about Las Vegas is that it's an adult-only city. Some people still think that.
On the contrary, Vegas has tons of family fun entertainment, you just need to know where to look. Circus Circus caters to kids of all ages with their Midway full of games and circus acts. Their Adventure Dome is an indoor theme park equipped with roller coasters and other exciting rides.
Another place that should be on your family vacation destination list is Mandalay Bay for their Shark Reef Aquarium.
Lots of Outdoor Activities
When people think of the desert, they think there are not many things to do. In fact, there are tons of outdoor activities to participate in.
For starters, the mountains were made for hiking! You can take a stroll through Red Rock Canyon and observe the natural red mountains up close. Mount Charleston is at least 20 to 30 degrees cooler than the valley, making it an ideal destination during the summertime.
There's also the Clark County Wetlands Park, home to a variety of desert wildlife such as jackrabbits, coyotes, and desert tortoises. And if you feel up to it, there are plenty of day trips only an hour or two away from Vegas—like the Valley of Fire and Laughlin.
You're Treated Like Royalty
When you come to Vegas, expect the best service imaginable. When you stay at the hotels on the Strip, they'll go above and beyond to make sure you're accommodated.
You are their priority and they'll do whatever is seemingly possible to make sure you're happy. Casinos also award frequent players with rewards—from dining discounts to free rooms.
There's Rich History
From its beginning as a mining town to making gambling illegal for a while, Vegas has been through a lot of changes. The city documents its rich history through museums like the Neon Museum and the Mob Museum.
The Neon Museum is a boneyard of sorts, with signs of Vegas' now-demolished casinos. The Mob Museum, on the other hand, explains how the Mob played a role in Vegas' upbringing and how they still have an impact today.
Visit Vegas Today
Las Vegas is a city with a lot of reasons to visit. Whichever your reason is, you won't regret it!
Plan your trip today by checking out what hotel deals we have available!