Have Tickets for the BTS Las Vegas Concert? How to Plan Your Trip
Las Vegas is having a renaissance. 3.3 million tourists poured into Las Vegas during July 2021. The visitor volume shot up by 129.7% from July 2020, thanks in large part due to live events.
Las Vegas is about to see another spike in its tourist numbers. BTS will have a series of Las Vegas concerts in April. Yet you can see a lot more besides the upcoming BTS Las Vegas concert.
How should you prepare for the BTS concert in 2022 in Las Vegas? What do you need to know about the venue for the concerts, Allegiant Stadium? What else can you do in Vegas?
Answer these questions and you can have a memorable time in Sin City next month. Here is your quick guide.
Plan Ahead of the BTS Las Vegas Concert
Love it or hate it, there's no denying Las Vegas Boulevard is a one-of-a-kind experience. After all, where
You have more than a month to figure out your plan before the BTS concert. You should take advantage of this time. Reservations for restaurants and hotels are already being booked up, so you need to move if you want a comfortable weekend.
If you don't have your plane and hotel reservations booked, go and book them now. Don't just select the cheapest options available to you. It may cost a little more money to fly first class, but you will have a more enjoyable experience.
However, you can find many great hotels that are cheap and will give you a comfortable room. Browse our Las Vegas hotel deals page and look for discounts, including for veterans and large groups.
You should also get travel insurance that covers trip cancellation and provides you with health insurance. The added expense is nothing in comparison to the cost of a cancellation or an injury.
Arrive in Las Vegas Early
Even if you just want to go to the BTS concert in 2022 and then leave, you should give yourself at least a few extra hours in Vegas. This covers you in case your plane gets delayed or you can't find your way to Allegiant Stadium.
If you want to spend some time in Las Vegas and see the sights in the city, you should give yourself at least one night in town. This will give you time to focus on a couple of attractions you find interesting, and you won't be rushing around.
Get To the Venue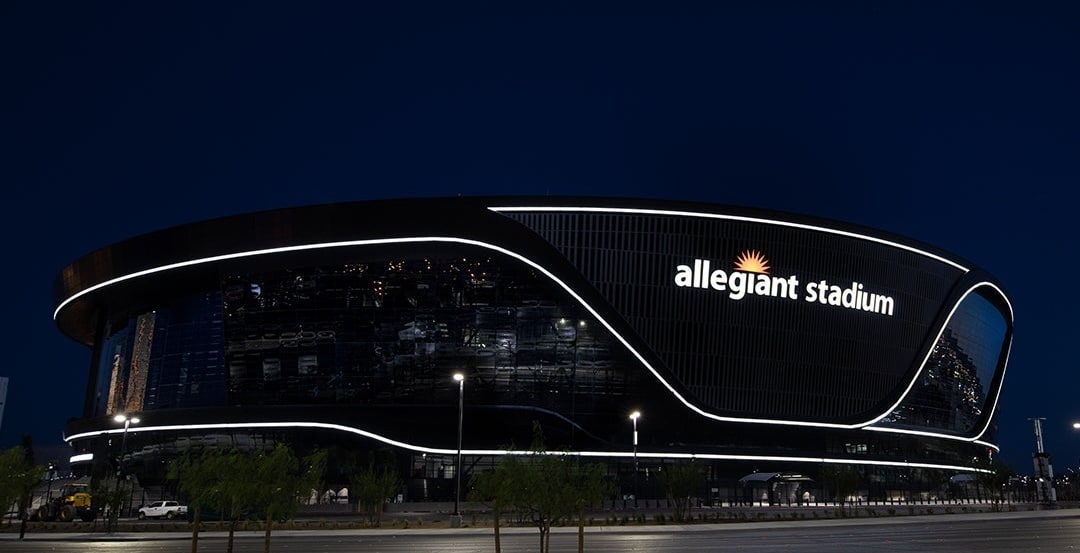 Allegiant Stadium is located at 3333 Al Davis Way along Interstate 15. Its location is adjacent to the Las Vegas Strip, making it very easy to find.
However, the Las Vegas Strip is always crowded. You can walk to the stadium from the Strip, but it can take a long time for you to get to it. Consider getting dropped off in an Uber or taxi instead.
You are not done once you get to the stadium. It can be hard to find your seat, especially during a sold-out concert.
Find a map of Allegiant and keep it in your pocket. If you're with a group, pick a location you can meet up at in case you split up. An entrance or exit into the stadium is a prominent location that you can find with signs inside the stadium.
Taste Korean Food
Las Vegas has a vibrant Korean food scene. Korea Town Plaza is a shopping mall filled with Asian retailers, including several Korean restaurants. You can have fried chicken and Korean sushi rolls amongst other dishes. 
If you want a more upscale experience, you can try Garionban. The restaurant started in Seoul and opened a branch in Las Vegas in 2018. You can try authentic gukbap alongside fresh pork dumplings and grilled pork.
When you want something light, you can visit Gäbi Coffee and Bakery. The cafe is a popular spot for Instagrammers and coffee enthusiasts. You can sample from a variety of coffees and eat great sandwiches like ham and cheese on croissants.
Fill the Odd Hours of the Weekend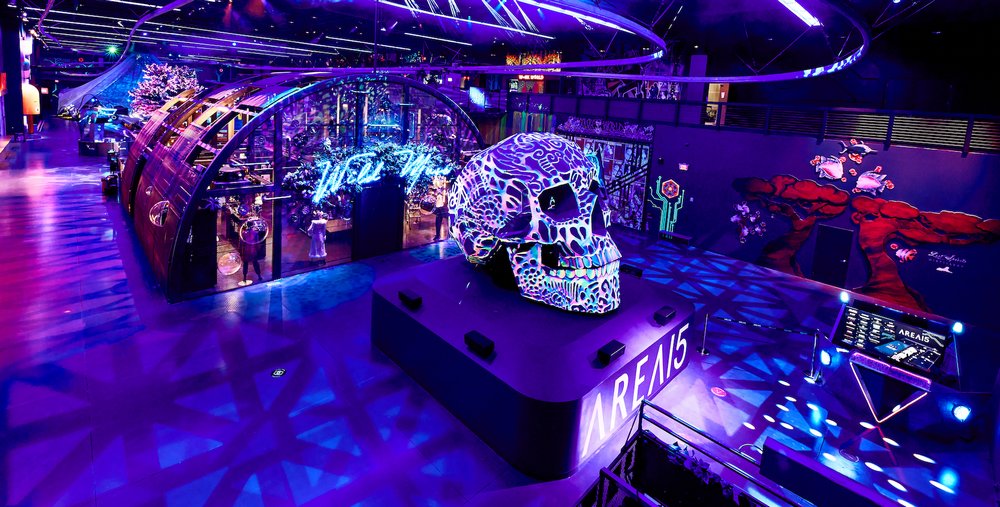 You may only have a few hours to do something special in Las Vegas. That's more than enough time to visit one or two attractions.
If you're with a group of people and you're not sure what to do, you can visit AREA15. AREA15 is an entertainment center that has art installations, thrill rides, and arcade games. You can buy tickets for whatever attractions you want and then split up.
In addition to the Korea Town Plaza, you can visit the Fashion Show Mall. As you can guess from the name, you can find many stores selling a wide variety of clothing. But you can find electronics and health stores, and you can watch live events like fashion shows.
There is no one BTS store in Las Vegas. There are a few stores around the city that sell BTS merchandise, such as KPOP USA at 5755 Spring Mountain Road.
Figure Out How Gambling Works
If you're older than 21, you can walk into any casino and gamble for as long as you want. If you want to gamble for just a couple of hours, you can go to a table game or try the slot machines. If you're a serious gambler, sign up for a poker tournament or a sit-and-go.
But make sure you know what you are doing. Texas hold'em seems easy, but it can be tricky, especially if you want to earn money. Read a guide to playing poker or another casino game before you head inside.
Gamble with only as much money as you can afford to lose. If you win a lot of money, walk away before you lose any of it. If you lose your money, head out of the casino before you start dipping into your savings.
Get Ready for Your BTS Weekend
The BTS Las Vegas concert is your sight to see in Las Vegas in April 2022. But you shouldn't rush to Sin City just yet. Get your accommodations in order and arrive early.
If you want to dive into Korean culture, you can try Korean restaurants throughout the city. Yet you have plenty of time to see original Las Vegas attractions. AREA15 and the Fashion Show Mall offer experiences you can't find elsewhere.
Get the facts for a great Las Vegas trip. Las Vegas Jaunt provides informative travel guides. Read our top 10 Las Vegas travel tips.