Everything You Need to Know for the Best Grand Canyon Tours
If you're anywhere close to the Grand Canyon, it is a must-see national park destination.
When you visit the Grand Canyon, you'll find people from all over the world at this tourist hot spot. Taking Grand Canyon tours is a great way to get the full experience of the park. You'll get to learn about its history and be sure to see the most important parts.
Continue reading this article, and we are going to talk to you about what you should look for in the best tours of the Grand Canyon.
​Heading Into the Great Outdoors
If you enjoy the great outdoors and want to find great places to explore around Vegas — the Grand Canyon is a win! It's a great place to go when you've done your fair share of gambling and seen all of the shows you want to see.
Now let's talk about Grand Canyon tours and finding the one that works for you.
​When Are You Visiting?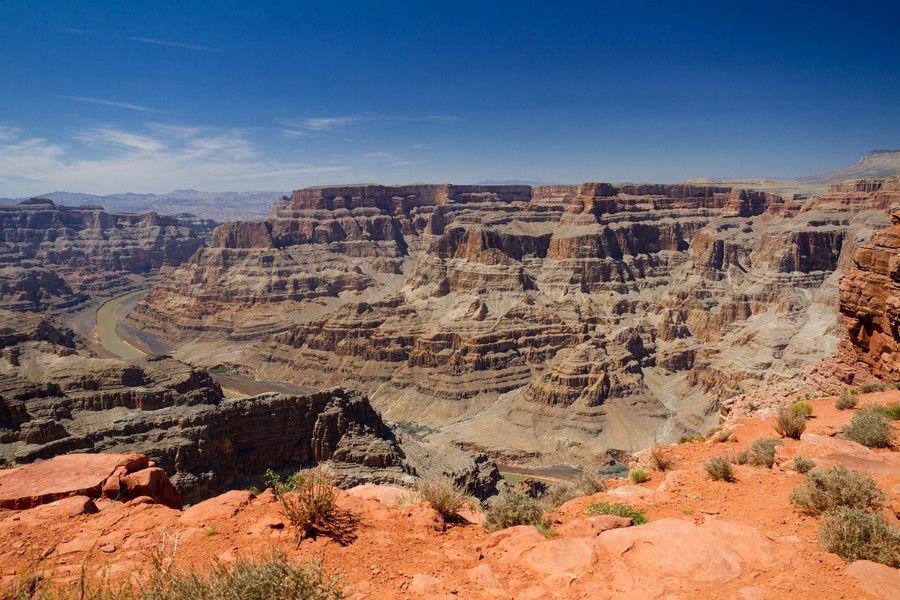 Before you head to the Grand Canyon, make sure the place you're going to is open. While the South Rim and West Rim stay open all year, the North Rim closes for the winter.
The South Rim is a good distance from Las Vegas, so make sure to plan accordingly when you're ready to go on your tour if you're going in the winter months.
​What Do You Want to See?
Before you start looking for tours of the Grand Canyon, you should look online to see what you want to see.
With millions of people coming to visit the Grand Canyon each year, you're sure to find there is plenty to see.
Here are some of the things you should consider putting on your list of things to see when you go to the Grand Canyon:
Grand Canyon Village
North Rim
Bright Angel Trail
Rim Trail
Havasu Falls
Grand Canyon Skywalk
And there are many more options. Once you've found what you want to see, you can look at the different tour options and see which ones will help you hit the places you want to see.
​What's Your Budget Look Like?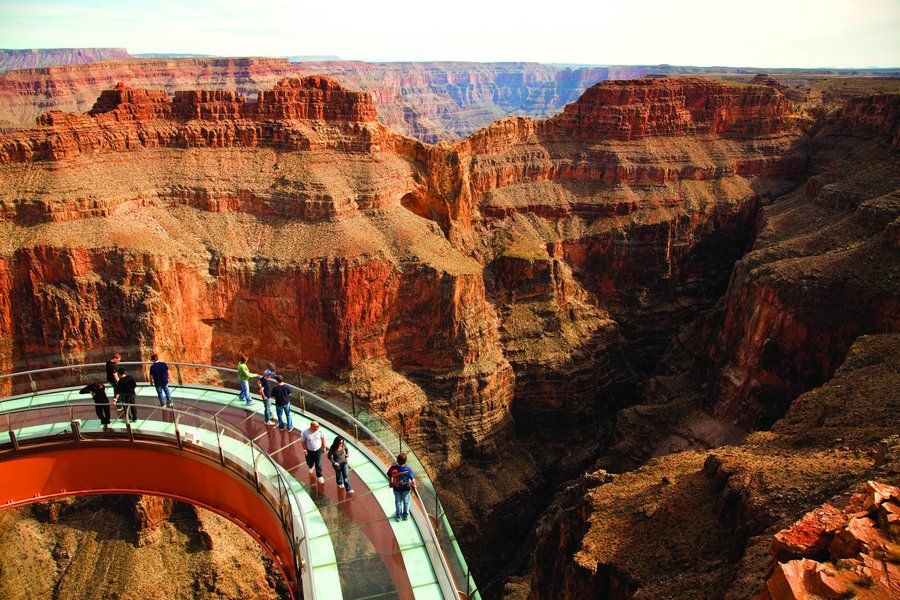 Before you head off on your trip, you'll be glad to know that there are options for people on a tight budget as well as those that money is no object.
If you're on a tight budget, consider a short 3-hour tour. The 3 hours includes time to and from your hotel. You still get to see all the sights by helicopter of both Hoover Dam and Lake Mead before reaching the spectacular Grand Canyon West
Or if you're ready to spend a little more for the ultimate experience, you can not only see the grand canyon and other sights from above but you can also walk on the skywalk bridge, and go on a boat cruise on the Colorado River. This experience is going to take between 6.5 and 7 hours.
​Land, Air, or Water?
If you're a land lover, you might gloss over the helicopter tours that are available, but they offer a perspective you couldn't possibly imagine from the land. Since you're going to be looking over into the canyon, you're still going to get a view from on high — especially if you're going on the Skywalk!
There are jeep tours if you want to go off-roading and enjoy some of the sights with a little extra shaking. You can also get picked up in a luxury SUV and enjoy the ride down to the Grand Canyon in comfort.
As for the water part of the things, you're looking at a pontoon boat ride on the Colorado River. This river is very popular, and you've probably heard of it more than once, so getting even a short ride on the water might get you excited for a longer trip — river rafting maybe?
When you want to go for the most luxurious trip of all, you're looking at a luxury helicopter ride. You'll be taken from your hotel in a luxury vehicle and taken to the helicopter pad.
In this tour, you'll have 45 minutes in the air on the way to the Grand Canyon. In this 45 minutes, you'll fly over the Las Vegas Strip, Lake Mead, and the Hoover Dam.
You'll then land below the rim of the Canyon for a picnic and a short time to explore. If you have the money, it's a great way to see Vegas and the Grand Canyon.
Which Tour is the Right One for You?
Depending on how mobile you are, any of these tours could be a good option for you. You need to think about your abilities, your budget and the people that are in your party.
If you have young children, you might want to find tours that don't take too long since they may not be able to take the whole day on the tour. On the other hand, if it's just adults in the party with no mobility issues, the Grand Canyon is your oyster, and any of these tours can give you an amazing new experience.
​Grand Canyon Tours You'll Never Forget
Now that you know more about Grand Canyon tours, you're likely ready to head out on your trip. There are so many sights to see, and it may feel like you don't have enough time, but if you plan properly and schedule your tours wisely — you can do it!
Check out our Grand Canyon Tours page for more info and discounts!
Do you want to learn more about traveling and other similar topics? Or maybe you want to find some great deals for when you visit Vegas?
Check out these amazing day trips to the best deals and inspiration for where you want to go.