Save Money in Las Vegas: Tips and Tricks for Budget-Friendly Travel
Las Vegas is known for its bright lights, entertainment, and luxurious experiences, but it's also known for being an expensive destination. However, with a little planning and research, you can save a considerable amount of money on your Las Vegas vacation. In this article, we'll go through some tips and tricks to help you save as much money as possible during your Las Vegas trip.
How To Save Money In Vegas – Plan Ahead
Whether you're a first-time visitor or a seasoned Vegas veteran, planning ahead is crucial to saving money on your Las Vegas vacation. In this section, we'll cover three important areas where planning ahead can help you maximize your budget: choosing the right time to travel, booking your hotel and flight in advance, and signing up for loyalty programs. By following these tips, you can ensure that you get the best deals and make the most of your Vegas adventure without overspending.
1. Choose the Right Time to Travel
Choosing the right time to travel to Las Vegas can help you save a considerable amount of money on your trip. The time of year you travel, the day of the week you arrive, and the presence of conventions or special events (sports or concerts) can all impact prices for hotels, flights, and entertainment.
One of the best ways to save money on your Las Vegas vacation is to travel during the offseason. During peak season, which is typically from March to May and September to November, prices for hotels, flights, and even entertainment tend to be higher. Traveling during the offseason, which is typically from December to February and June to August, can help you save money on your trip.
But there's a twist: even during the offseason, visiting Vegas while there is a big convention happening, such as CES (Consumer Electronics Show in early January) or SEMA (Specialty Equipment Market Association in early November) is always a bad idea as prices for hotels and flights are significantly higher during these weeks. If you're not attending the convention or event, it's best to avoid traveling to Las Vegas during these times. You can check the Convention Calendar here.
Las Vegas is also a popular destination for sports and entertainment events, such as UFC fights, boxing matches, and major concerts. These events can attract large crowds and cause prices for hotels to skyrocket. In recent years, Las Vegas has also become home to several professional sports teams, including the Las Vegas Raiders (NFL) and the Vegas Golden Knights (NHL). These teams have brought in even more visitors to the city so it is better not to visit Vegas during game days if you want to save money on your accommodation!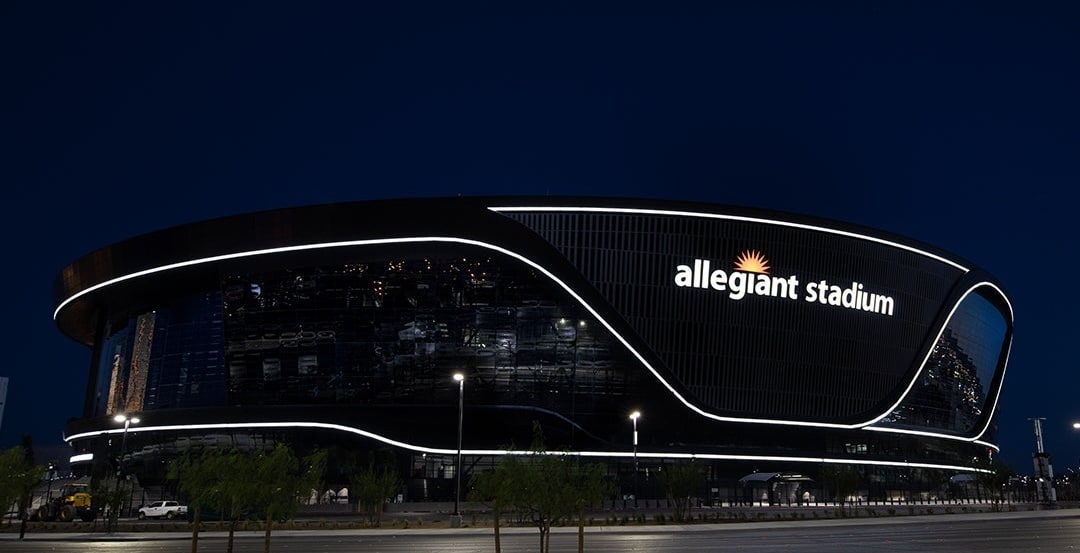 Lastly, consider traveling during weekdays instead of weekends. Most people tend to travel to Las Vegas on weekends, so prices for hotels can often be multiplied by 5 when it's a busy weekend! Traveling during weekdays can help you avoid the crowds and save money on your trip.
2. Book Your Hotel and Flight in Advance
Booking your hotel in advance is a great way to save money on your Las Vegas vacation. It's recommended to book your hotel at least 2 months before your trip to avoid last-minute prices. Many Las Vegas hotels offer early bird discounts for those who book in advance.
When booking your Las Vegas hotel, compare prices from different booking sites to get the best deal. You can also call the hotel directly to inquire about any special rates or promotions. Don't forget to factor in resort fees and taxes when comparing prices.
But don't forget about your flight! Booking your flight in advance is also important for saving money. Dynamic pricing in the flight industry means that prices can change rapidly based on demand and availability. By booking your flight in advance, you can lock in a lower price and avoid paying more for a last-minute ticket.
At Lasvegasjaunt we are always on the lookout for the best hotel deals. Take a look at our Las Vegas Hotel Deals page to take advantage of the best discounts available!
3. Sign Up for Loyalty Programs
Signing up for loyalty programs from hotels and airlines can help you save money and earn rewards. Many hotels and airlines offer discounts and special promotions to their loyal customers. Some loyalty programs also offer perks such as free upgrades, free breakfast, and late checkout.
When signing up for loyalty programs, make sure to provide accurate and up-to-date information. You may also want to sign up for email newsletters to receive exclusive deals and promotions. Don't forget to check if your credit card offers any travel rewards or benefits that you can use during your Las Vegas trip.
Save Money on Food and Drinks
When it comes to saving money on your Las Vegas vacation, one of the biggest expenses you'll encounter is food and drinks. However, there are several strategies you can use to keep your dining expenses under control while still enjoying all the delicious offerings that Sin City has to offer. In this section, we'll explore some of the best ways to save money on food and drinks during your Las Vegas trip.
1. Take Advantage of Happy Hour
Many bars and restaurants in Las Vegas offer happy hour discounts on food and drinks. This is a great way to enjoy a night out without breaking the bank. Happy hour deals typically occur during off-peak hours, so it's best to check with individual establishments for their specific schedules. Some popular happy hour spots in Las Vegas include:
Ocean One Bar & Grille inside Miracle Mile at Planet Hollywood: Each Lunch Item for only $5.99 (From Grilled Salmon Salad to a 1/2 Lb Sirloin Burger), 3 for 1 Cocktails & 3.49 Beers.
Herbs & Rye: 50% off Steaks and Selected Food Monday through Saturday from 5-8 PM and from midnight until 3 AM.
Margaritaville: $7 domestic draft beers all day.
STK Steakhouse inside The Cosmopolitan: $7 food, $11 each (regularly $22 each) specialty cocktails and $10 drinks Monday to Thursday from 4 PM – 6 PM and Friday 3 PM -5 PM.
2. Bring Your Reusable Water Bottle
Las Vegas can get hot, and staying hydrated is essential. Instead of buying bottled water throughout your trip, bring a refillable water bottle with you. Most hotels and casinos have water fountains available for public use. Additionally, some restaurants and bars may offer free water upon request. By bringing your own water bottle, you can save money on buying drinks while also reducing waste.
3. Use Coupons and Deals
There are numerous ways to find coupons and deals on food and drinks in Las Vegas. Many casinos offer coupon books to their guests upon check-in, which may include discounts on meals and drinks. Additionally, websites such as Groupon often have deals for restaurants and bars in the area. It's also worth checking out individual restaurant and bar websites for any special promotions or discounts they may offer.
Overall, there are many ways to save money on food and drinks in Las Vegas. By taking advantage of happy hour deals, bringing your own water bottle, and using coupons and deals, you can enjoy all that the city has to offer without breaking the bank.
Entertainment
Las Vegas is known for its exciting entertainment scene, offering a wide range of shows, attractions, and tours to suit every taste and budget. However, these experiences can quickly add up and put a strain on your wallet. Luckily, there are ways to save money while still enjoying all that Las Vegas has to offer. In this section, we'll explore some tips and tricks to help you make the most of your entertainment budget.
1. Look for Free Attractions
Las Vegas offers a lot of free attractions that you can enjoy without spending a dime. For instance, the Bellagio Fountains is a mesmerizing water fountain show that is located in front of the Bellagio Hotel. The Mirage Volcano is another free attraction that you can watch in the evenings. It is a breathtaking display of fire, water, and sound that you shouldn't miss.
The Fremont Street Experience is also a must-see attraction that features a 1,500-foot-long LED canopy and a plethora of street performers and free concerts every night. These free attractions are great for budget-conscious travelers who want to experience the glitz and glamour of Las Vegas without breaking the bank.
If you're looking for more ideas, check out this post where we listed 100 free things to do in Las Vegas!
2. Use Discount Sites
Another way to save money on entertainment in Las Vegas is by using discount sites. Las Vegas Jaunt offers a wide range of discounts and deals on attractions, shows, and tours. You can visit our Las Vegas attractions discounts page to find discounts on popular attractions like the High Roller and the Eiffel Tower Experience. For show discounts, you can visit our Las Vegas shows discount tickets page to find deals on a lot of Vegas shows like Cirque du Soleil, Blue Man Group, and Penn & Teller.
3. Join Player's Clubs
Casinos in Las Vegas offer players' clubs that you can join for free. These clubs offer a variety of perks, including discounts on shows, dining, and other entertainment as well as free stays. When you join a player's club, you'll receive a card that you can use to earn points while you play your favorite games. These points can then be redeemed for free play, meals, and other rewards.
But that's not all. You can also earn points by spending money on other things, such as hotel stays, meals, and drinks. So even if you're not a big gambler, you can still earn points and enjoy the benefits of being a club member. Just don't forget to always show your card before paying for food in a casino's restaurant for example.
Most players' clubs offer tiered membership levels, with higher levels offering even more rewards and perks. So if you plan on spending a lot of time in Las Vegas, joining a player's club can be a great way to save money on entertainment and other expenses.
Transportation
1. Use Public Transportation
Las Vegas has a good public transportation system that can help you get around the city at a low cost. The Las Vegas Monorail is a popular option for tourists, as it provides a quick and efficient way to travel up and down the Strip. The RTC (Regional Transportation Commission) bus system is also a good option if you need to get to other parts of the city: The DEUCE bus runs 24 hours a day every day and drives along the strip from Mandalay Bay all the way to downtown stopping at most of the hotels (Check out the Deuce route and schedule here). You can purchase a pass that allows you to ride the bus as much as you like during a certain period, such as a day or a week.
2. Consider renting a car only if you plan on leaving the city:
If you're only staying in Las Vegas, you may not need to rent a car. The city is quite compact, and most attractions are located within walking distance of each other. However, if you plan on leaving the city to explore other parts of Nevada or neighboring states, renting a car may be a good option. Just keep in mind that parking in Las Vegas can be expensive, and you may have to pay to park at your hotel. Here is a comprehensive list of parking fees in Las Vegas hotels that could help you.
3. Look for Hotel Shuttles
Some hotels in Las Vegas (especially off-strip hotels) offer free shuttle service to and from the airport, as well as to other popular destinations such as the Strip and downtown. This can be a convenient and cost-effective way to get around the city, especially if you're staying at a hotel that's located off the Strip.
4. Walk
Las Vegas is a very walkable city, and walking is a great way to see the sights while saving money on transportation. Most of the major attractions are located within a few blocks of each other on the Strip, and many hotels have pedestrian walkways that allow you to walk between them without having to cross busy streets. Just be sure to wear comfortable shoes, especially if you plan on doing a lot of walking. Learn How to Get Around Las Vegas Without a Car here.
---
Las Vegas On a Budget
In conclusion, visiting Las Vegas on a budget is definitely possible with some planning and savvy decision-making. By taking advantage of happy hour deals, booking your hotel strategically, eating and drinking smartly, and saving on transportation, you can enjoy all that the city has to offer without breaking the bank. Keep in mind that Las Vegas is a city of excess, but that doesn't mean you have to overspend to have a good time. With a little creativity and resourcefulness, you can stretch your budget and still have an unforgettable experience. So go ahead and plan your next trip to Sin City with confidence, knowing that you can have fun without emptying your wallet.