How to Plan the Perfect Las Vegas Bachelorette Party
Congrats on your engagement! Now that you're ready to settle down with your perfect person, what better way to celebrate than with a bachelorette party?
It's the time to gather all your best girlfriends for a night of drinks and partying well past midnight. But in order to do it right, you need to have a plan.
If you were to hit the clubs as soon as your plane landed, you won't be able to experience all Vegas has to offer. You'll just be laying in bed all day, nursing your hangover. That doesn't sound fun, now does it?
That said, take a look below for our best tips on how to plan the perfect bachelorette party!
Eat at a Great Restaurant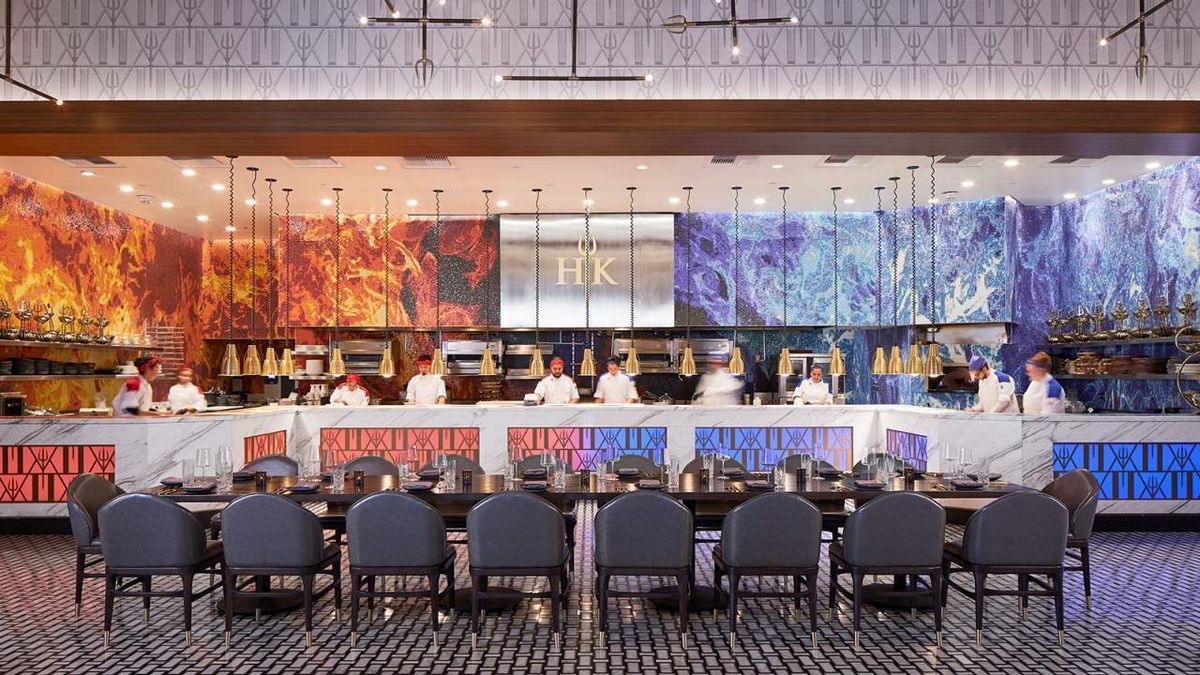 Before you get ready to go on a bar crawl or hit up the hottest nightclubs, it's important to put something in your stomach first. Not only will eating give you energy to down daiquiris, but it slows down alcohol absorption.
That said, where should you and your girl group go? There are plenty of delicious restaurants around to satisfy a wide array of appetites.
One of the newest restaurants to hit the Strip is Hell's Kitchen at Caesars Palace Based on the hit show, you can dine in a set replica restaurant featuring the show's most popular entrees like lobster risotto and beef wellington (minus the cussing and the crying from contestants).
Have a craving for meat? CUT by Wolfgang Puck at the Venetian is the place for an upscale experience. You'll only get the finest, mouth-watering meats here.
If your girls don't want to sit at a fancy restaurant, take everyone to Guy Fieri's Vegas Kitchen & Bar at The Linq. It's filled with bold, comforting dishes like brisket nachos and a bacon mac 'n' cheeseburger. You guys can even start your bar crawl from there by customizing your own Bloody Mary drink.
Hit the Clubs
You can't have the perfect bachelorette party without experiencing Vegas nightlife! With a variety of nightclubs surrounding the Strip, there's no reason you can't visit at least one or two of our picks below.
If dancing to EDM past midnight is your thing, you'll want to hit up Omnia at Caesars Palace. LED panels light up the vicinity with a unique light show. While you're pumping to the beat, the chandelier in the middle of the ceiling does the same!
At the MGM Grand lives the popular Hakkasan nightclub. The scene is like no other; there are dancers dressed in sexy attire and a laser-light show to complement the music. Speaking of music, Hakkasan is also where a lot of world-famous DJs perform like Calvin Harris, Steve Aoki, and Zedd.
For a change of scenery from the average nightclub vicinity, Wet Republic dayclub is the place. Instead of being in a large area, your dance floor is the pool! There are bungalows, daybeds, and cabanas for the ultimate poolside party.
Catch a Show
After you've dined out and danced all night, catch a show the next day! No matter your (or your girls') interests, there's a plethora of shows to choose from. From comedy to magic and everything in between, there's a show for it.
Looking to laugh until you cry? Check out Marriage Can Be Murder which is part mystery, part comedy and a perfect theme for the bachelorette party.
The best part about this show is that you're constantly involved in trying to solve the crime. It's also a dinner and a show but beware, random people sitting at your table may be actors. And one of them might be the culprit!
Adult entertainment is always done best in Sin City. That's why, for a more traditional bachelorette party, your girl group has to see the Chippendales.
Not only is it steamy but the boys also turn up the romance by serenading the crowd. You're guaranteed to melt by the end of the night from how hot this show is.
If you're looking for a little unconventionality, you have to see Mat Franco down at the LINQ. Winner of America's Got Talent, his Magic Reinvented Nightly show gets you up close and personal with his best magic tricks. Prepare to be in awe of these daring and unique tricks not done by any other magician.
Get Pampered at the Spa
All after this excitement, drinking and eating, you'll need a way to unwind and relax before your trip home. What better way to rest than at the spa?
The Spa at Encore offers an enriching experience using Polynesian-influenced techniques for ultimate relaxation. Other than relaxing the body, they also relax the mind by offering aromatherapy and luscious scalp massages. If you're staying at the hotel, they'll bring the spa to your room free of charge.
Escape from the hustle and bustle of the Strip by going to the spa at the Flamingo. There, revitalizing massages and body wraps take place. Your whole group can reap the benefits of their Desert Detox Body Wrap, meant to melt away all the stress and tension of the day.
Or, get the most amazing pampering of your life from the spa at the Bellagio. Choose one of their World Travellers package to be transported (hypothetically, of course) into another country to experience their way of relaxing. There's also a salon on-site where you can get your hair cut and colored along with nail, makeup, and waxing services.
Get Ready to Party All Day and All Night
It's your bachelorette party so of course you need to do it up big. From dining at great restaurants to getting pampered at gorgeous spas, you'll be ready to say "I do" on your big day.
After you're hitched, why not book a romantic helicopter tour for you and your significant other?