Must-See Las Vegas Concerts That'll Rock Your Socks off
Your taste in music varies. One day, you're into rock. The next, you're looking for the best pop songs.
With so many genres out there, how are you expected to pick just one?
When you're visiting Vegas, you have a plethora of options. Every year, multiple artists are playing concerts or taking up residencies inside casinos.
All you need to decide is what you're in the mood for. To get a rundown of all the music offerings, here are multiple Las Vegas concerts you have to experience at least once (okay, maybe twice)!
Lady Gaga Enigma + Jazz & Piano
Calling all "little monsters!" Lady Gaga takes on her best project yet with her Las Vegas residency at the Park Theater in Park MGM.
Appropriately named "Enigma," you'll be astonished by this energy-filled show. Dance and sing along to major chart-topping hits like "Just Dance" and "Born This Way."
Gaga not only performs her best singles but also works the piano for stripped-down versions of "Poker Face," "Paparazzi," and more! This show is a mix of a high-energy and exciting ambiance paired with a powerful experience.
Click here for the best deals & discounts on Lady Gaga tickets!
Reba, Brooks and Dunn
Yes, Vegas has real country music! You can't visit the West without seeing at least one country concert.
Powerhouse country star Reba McEntire joins duo Brooks and Dunn for a once-in-a-lifetime experience. Performing at The Colosseum at Caesars Palace, you'll be filled with nostalgia hearing hits like "Play Something Country," "Red Dirt Road," and "Boot Scootin' Boogie."
The atmosphere is intimate to where it feels like a private concert for you and those you brought with you. There's not a lot of flashiness with lighting or stage objects, just the audience, and the performers.
During the performance, you'll hear stories from Reba, Brooks, and Dunn about experiences on the road and before they were megastars. It's a great show for those looking to get away from the bright lights and sparkle of Vegas for a little while.
Backstreet Boys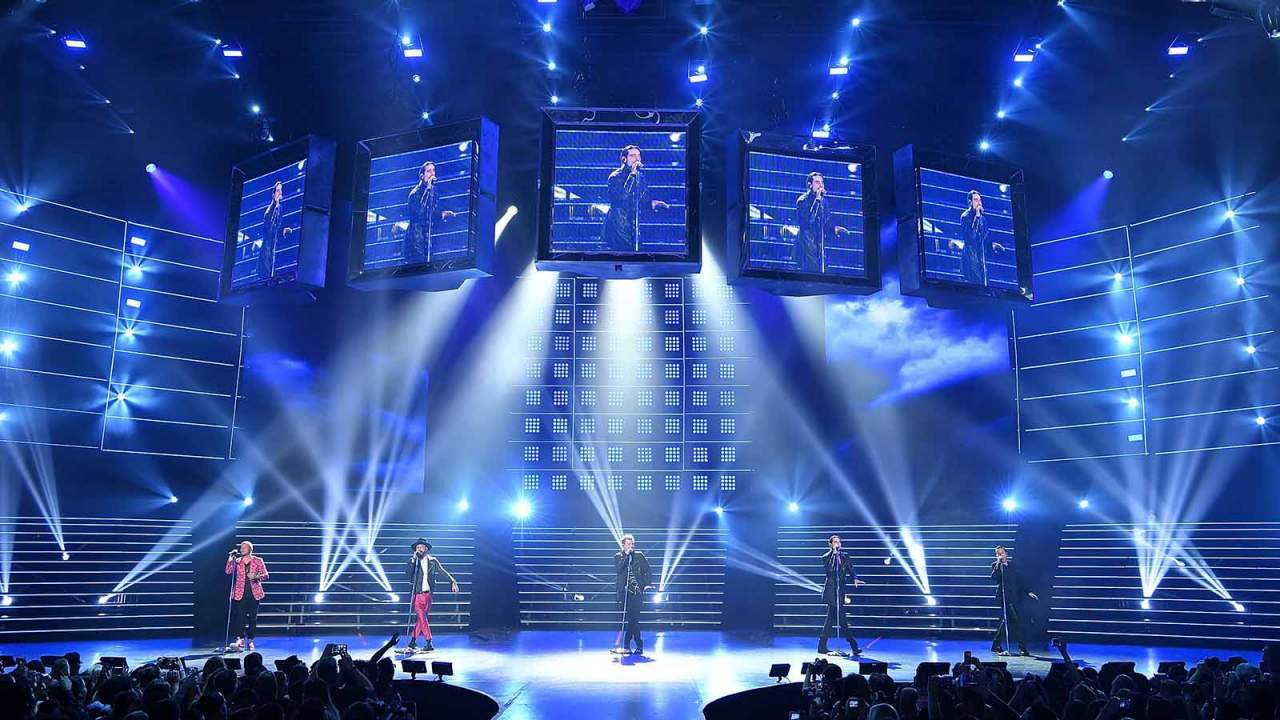 Let's take a time machine back to the 90s where all the girls (and secretly some boys) were crushing on AJ, Howie, Nick, Kevin, and Brian. Fast forward 20 years and Backstreet's back, alright!
The "Larger Than Life" tour kicked off in 2017 at the Zappos Theater inside Planet Hollywood and has been going strong ever since. Fans go crazy hearing mega-hits like "I Want It That Way," "The One," and their more recent single "Don't Go Breaking My Heart."
Not only do the Boys put on a show with lights and confetti, but they also give back. $1 of every ticket purchased is donated to the Boys and Girls Club of Southern Nevada.
But you better hurry if you want to see them in concert. Their final show is April 27, 2019!
Wayne Newton
Legendary performer Wayne Newton, also known as 'Mr. Las Vegas,' is celebrating 60 years of performing come May. He's now at Caesars Palace at Cleopatra's Barge.
His residency is named "Wayne Newton: Up Close & Personal" and for good reason. Instead of just singing hits like "Danke Schoen" and "Daddy Don't You Walk So Fast," he's making his show more interactive.
During his time on stage, he shares personal career highlights along with film clips. Not only that but anyone in the audience with a question has a chance to get it answered by Mr. Las Vegas himself.
Ready yourself for this interactive experience because tickets are going fast!
Click here for the best deals & discounts on Wayne Newton tickets!
Aerosmith
Ready for a little rock 'n' roll? America's Greatest Rock 'N' Roll band is taking up residency inside Park Theater at Park MGM.
Set to hit the stage April 6, 2019, it's sure to be a homerun. The show's promising unique videos and audio snippets from the band's recording sessions.
To top it off, it'll be an immersive experience and we're guaranteeing they'll play mega-hits like "Dream On" and "Walk This Way."
Wanting to join "Aero Force One?" Tickets will be selling fast so make sure you get yours ASAP!
Click here for the best deals & discounts on Aerosmith tickets!
Bruno Mars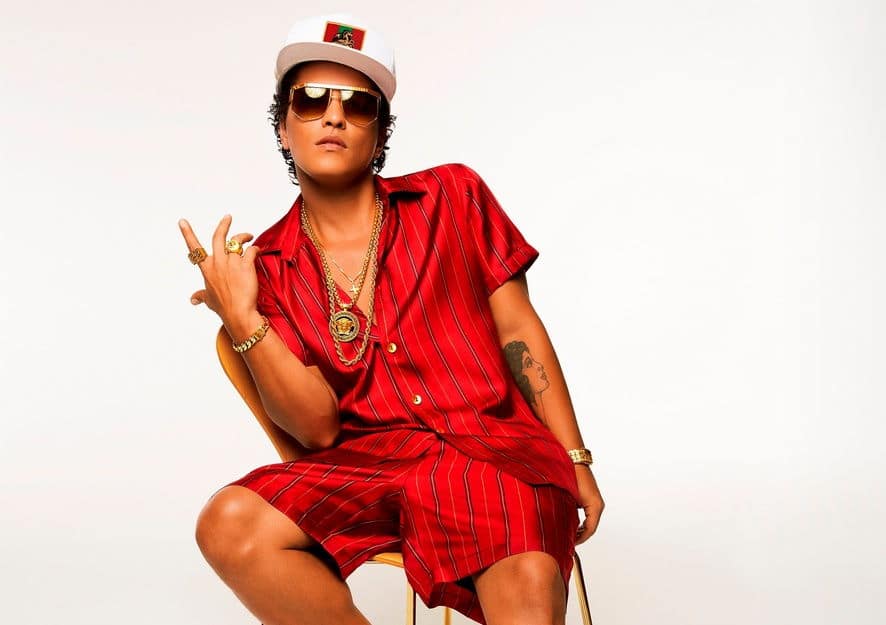 "24K Magic" is headed to the Park Theater at Park MGM! That's right, R&B mastermind Bruno Mars is coming for Sin City once again. (In 2013 to 2014, he had a residency at the Cosmopolitan.)
After coming from his sold-out "24K Magic World Tour," he's taking up residency at Park MGM. He'll perform on select dates starting April 2019 through September 2019.
One thing fans appreciate about his concerts is that he keeps it simple. All the staging and lighting are true to his style—nothing flashy or overly glamorous.
Same goes for his wardrobe. He wears his classic gold chains paired with relaxed tracksuits or 80s-inspired attire.
During his shows, he'll ask the audience for cover suggestions. In his previous shows, he did covers ranging from the likes of Stevie Wonder, Lauryn Hill and the Purple One himself, Prince.
He keeps it fresh by giving fans what they want then he takes it a step further by turning his concerts into an unforgettable experience.
Lady Antebellum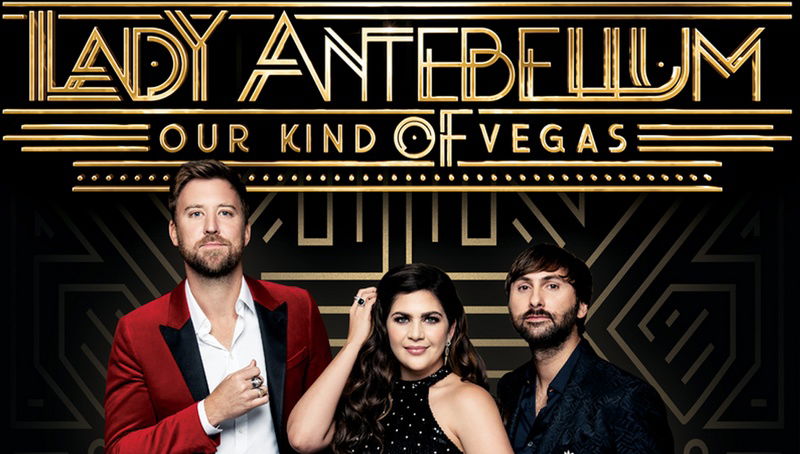 For those craving more country music in Sin City, we've got you covered. Lady Antebellum recently announced they're taking up residency inside Pearl Theater at the new and improved Palms casino.
Thanks to their residency, they're bringing Nashville all the way to the West. They're combining chart-topping hits with stripped-down versions featuring the band's songwriters.
"Our Kind of Vegas," as they've named their concert, promises amazing production along with unmatched staging. It'll truly be a pairing of Vegas glam with rustic influences.
Click here for the best deals & discounts on Lady Antebellum tickets!
Get Ready to Rock Out!
With all these concerts, there's something for everyone. Vegas is evolving into the prime spot to see star-studded shows with top-notch performances.
No longer are you just seeing a person sing on stage. It's now an experience you'll remember for years to come.
Planning on seeing one of the concerts above? You'll need a hotel! Check out all of our current deals and see how much you'll save.