NoMad & Park MGM: 2 New Hotels Taking the Las Vegas Strip by Storm
The stereotype is broken on the Las Vegas Strip thanks to a new addition to the resort family. NoMad is a hotel within a hotel, with the quality and feel of urban sophistication. Now open at the top of Park MGM, the new resort boasts of an all-day restaurant, and of course a bar and a brand new casino!
NoMad at Park MGM: A Fusion of Desert-Style Sophistication
Enjoy two hotels in one at NoMad at Park MGM. This modern gem is the perfect location for a pre-show cocktail or quick bite before you start the night on The Strip. The tone and feel model that of its sister hotels in Los Angeles and New York, but with a desert-style twist.
French architect and interior designer Jacques Garcia, NoMad's interior designer, was inspired by the natural surroundings of the Nevada desert. However, to keep in tone with the glitz and glam of the Las Vegas Strip, he included an air of friskiness and alluring appeal.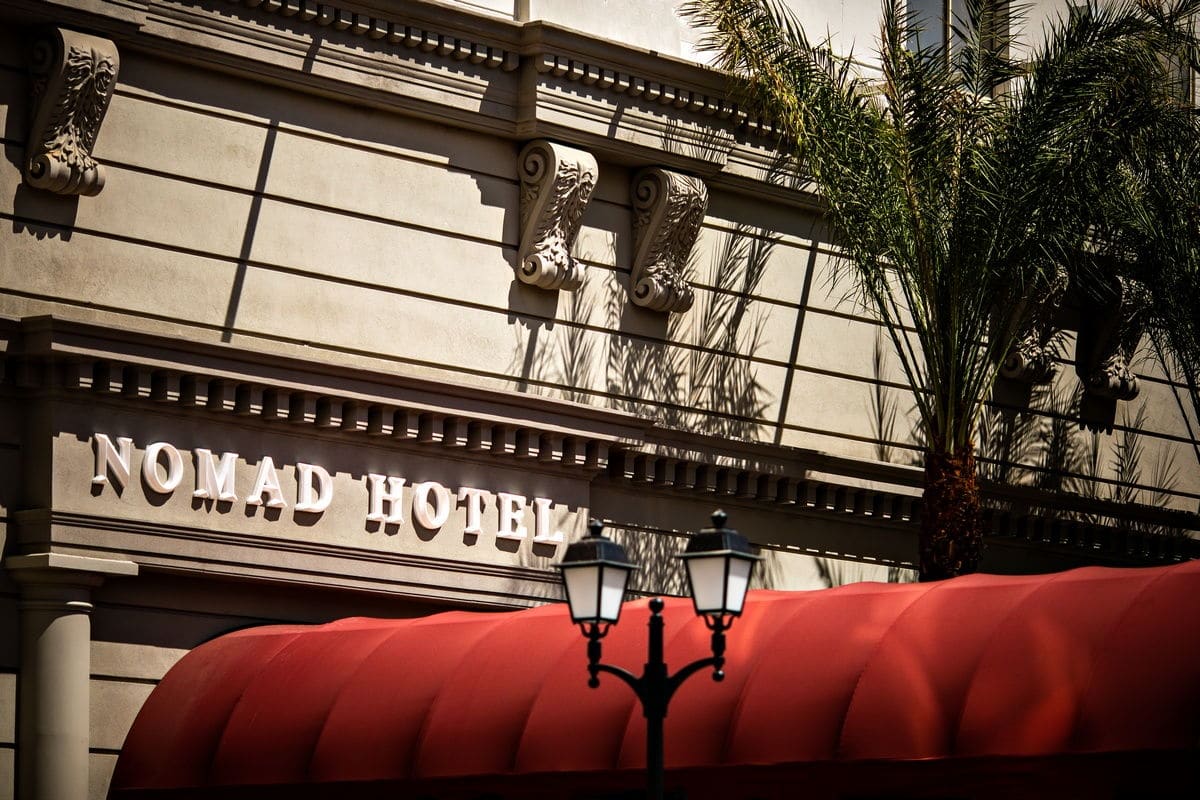 This place was created with romance in mind. Spend elegant evenings enjoying a sensual rendezvous. Or, keep it simple with tasty AAA food and some of the most gracious hospitality you've ever experienced. NoMad Las Vegas also offers holistic services that are very personalized, and give you the inner feelings of:
Comfort
Intimacy
Sophistication
The NoMad Bar features red velvet-draped sofas and chairs, with sheer, velvet curtains draping the bar itself. Some seating is elevated, so you can truly enjoy the live jazz performances by the lobby's Steinway piano in the evenings.
​NoMad Brings Urban Sophistication to the Las Vegas Strip
Both NoMad New York and Los Angeles are known for their urban sophistication. Many people worried whether or not this style would fit in with the allure of The Strip. But, the designers knew the formula to take:
Use the same core principles as the Los Angeles and New York sister hotels
Then, take every aspect of the hotel and turn everything up about 15-20 notches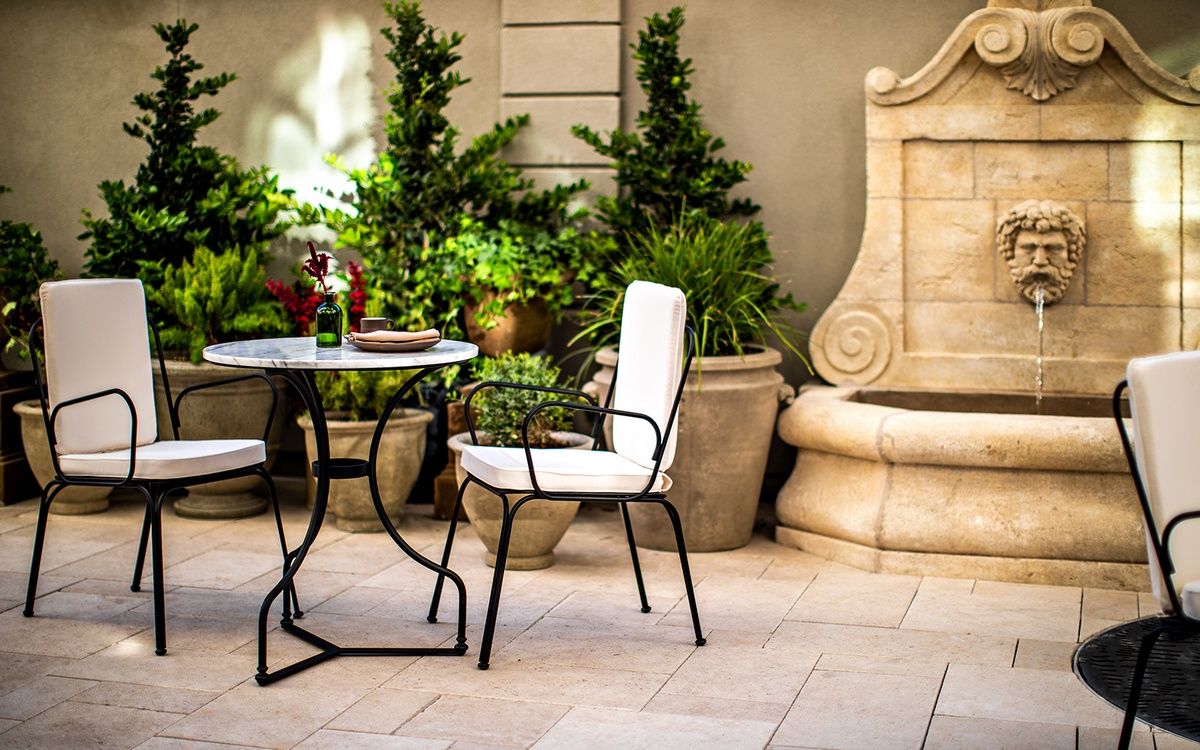 ​NoMad Las Vegas VS Los Angeles & New York
Here are just a couple of ways the designers were able to make their formula work while kicking it up quite a bit:
Everyone who visits the New York NoMad bar boasts about the humungous bookshelves with their double heights. Well, when it came to Las Vegas, the designers simple tripled their height!
The New York location is well-known for serving its famous chicken for two tableside. Well, here in Vegas, you'll get chicken, as well as fish and steak for two!
Some other differences include the color palette. Instead of the Big Apple or a La La Land feel, it's all about the desert… and lots of bright colors, for the darker feel that only exists on The Strip. Yet, the overall feel is both flamboyant and playful, so you know you're in Las Vegas.
NoMad features 293 hotel rooms with the same signature elements as both sister resorts. You'll find:
Steamer minibars
Leather headboards
Curated artwork
Parisian design studio
​NoMad: The Ultimate Hotel within a Hotel
Las Vegas NoMad is located inside the same building as the Park MGM resort. However, it's a space of its own with unique offerings that distinguish it from other local hotels. To give guests a more personalized feel, it has a private entrance of its own, as well as private elevators, which are nowhere near the racket of slot machines.
This place is the epitome of urban sophistication that can only be found in Las Vegas, Nevada. Enjoy the typical Vegas experience and personalized appeal and entertainment that you'll never forget, such as:
Tiffany glass octagonal ceiling
Cuisine from Chef Daniel Humm and Will Guidara
Eleven Madison Park
Coming Next Spring: Moroccan-inspired swimming pool with terra-cotta floors and numerous private cabanas
​NoMad Brings Intimacy to the Las Vegas Strip
The NoMad bar, with it's red-wine velvet décor, serves food night and day. During the evenings, enjoy live performances, mostly jazz, under the dim amber lights. There's mahogany everywhere, giving the bar a theatrical grandeur appeal.
When asked what he was trying to create with the NoMad bar, world-renowned Restaurateur Will Guidara said:
"We're trying to create something that brings a certain sense of intimacy, but to also seize upon the grandeur and the theatricality of Las Vegas."
Management wants guests to experience something special and cultured, along with the thrills of Vegas entertainment and nightlife. The bar also features multiple areas created specifically for private cocktails and dining. Specialty dishes are prepared tableside, including such delectable delights as:
Roasted chicken
Tasty tartares
Smoked caviar
Park MGM: More Than Just a Las Vegas Hotel Casino
At the age of 21, the Monte Carlo Las Vegas Resort and Casino was long overdue for a makeover. The Strip was seeing an influx of fresh additions. And, although the hotel was a familiar site to loyal Vegas visitors, a major change was in order.
So, that's when the idea of Park MGM was born through a $450 million ultimate transformation. It began in the resort's lobby, which now includes self-service check-in kiosks. You'll also find lobby ambassadors sporting crisp, clean white vests, there to assist you at any time.
Instead of tearing down the iconic Monte Carlo hotel, it was transformed utilizing existing structures. In the lobby, there are intertwined, humungous tree roots, created using reclaimed wood. They give it a magical feel, as they appear to shoot right out from the ceiling of the Park MGM lobby.
Enjoy the allure of soft, gold accents and earthy green tones, as well as:
Traditional paintings
Multimedia art
Projection videos
Floral motifs
Lavish crystal chandeliers
​Park MGM Resort Amenities
At the Park MGM, there's a uniqueness that comes with a slight amount of peace and quiet that generally doesn't exist in Vegas hotels. There are no classic Elvis, Michael Jackson and other Vegas soundtracks.
And, you won't hear the loud beeps and spins of the hotel's slot machines, because they're situated far away from the lobby. These are just some of the other outstanding amenities at Park MGM Las Vegas:
Pools & Cabanas
Spa, Gym & Salon
Shop, Corner store
Concierge, Room service
Art program
Weddings, Social occasions, Events
Park Theater
MGM Resorts mobile app…
Today, Park MGM features about 2,700 hotel rooms, each one modernized for a trendy, chic feel. Say goodbye forever to the outdated cream couches and decorative carpets of Monte Carlo of yesterday. And, dive into the renovated style and allure of the urban sophistication of NoMad at Park MGM of today!