The Strip or Downtown Las Vegas: Where Should You Stay?
10 years ago, the question of where to stay in Las Vegas was a no-brainer. Nearly everyone encouraged visitors to stay on the Strip. The Strip had the big resorts and the fancy casinos. It had the upscale shopping malls and the celebrity chef restaurants. But most importantly, the Strip had a cool factor that the rest of Las Vegas lacked. Sure, Summerlin had stunning natural scenery, and Henderson had affordable hotel prices. But the Strip was where you stayed when you wanted that "only in Vegas" experience. There was simply nowhere else on the planet like it.
But then in 2012 downtown Las Vegas underwent a revitalization and everything changed. Suddenly, Downtown was hip again. But better yet, it was affordable. And seemingly overnight the Strip wasn't the only game in town, and a dilemma was born: Where should Vegas visitors stay? The Strip or Downtown?
The answer to that, of course, depends on several factors, such as budget and entertainment preferences. To help those struggling to decide, we've broken down some of the pros and cons of each in this comprehensive guide to two of the most popular neighborhoods in Las Vegas.
The Strip: Pros
Love it or hate it, there's no denying Las Vegas Boulevard is a one-of-a-kind experience. After all, where else in the world can you find a resort shaped like a castle or ride a roller coaster through a casino? Sure, some of the hotels may be a little gaudy. And some of the attractions may seem cheesy. But that is what makes the Strip so unique; it's completely (and deliciously) over the top.
Downtown Las Vegas, on the other hand, more closely resembles a typical city neighborhood. Sure, downtown may have a building-sized slot machine, a zipline, a digital canopy, and enough costumed characters to populate a small theme park, but it also has free-standing bars, restaurants, shops, and dozens of mom-and-pop businesses as well.
The Variety of Dining Options
Since becoming a major foodie destination, Las Vegas has upped its restaurant game in a major way. Gone are the days of 99-cent shrimp cocktails and budget buffets. The Strip now has 10 Michelin-star starred restaurants and dozens of eateries overseen by celebrity chefs, like Iron Chef's Bobby Flay and Hell's Kitchen's Gordon Ramsey. You can now find nearly every type of cuisine on the Strip, from high-end Japanese at Nobu to mac n' cheeseburgers at Guy Fieri's and everything in between.
While downtown Las Vegas has gained a number of fine dining options in recent years, it still has a long way to go before its restaurant scene comes close to rivaling the Strip's.
The Strip: Cons
Although there are certainly deals to be had on the Strip, generally speaking, a stay at one of the major Strip resorts doesn't come cheap. The average visitor to Vegas shells out $827 for a three-night stay—and that's not including hotel or airfare. Even if you don't gamble, the high cost of food and alcohol alone can easily set you back hundreds of dollars a day.
Downtown, with its older and smaller casinos, on the other hand, is frequently far more affordable (although this is changing as the neighborhood becomes more popular).
The portion of Las Vegas Blvd. known as "The Strip" is only four miles long, but when you factor in the numerous escalators and elevated walkways, walking anywhere can easily morph into quite the trek (especially in the desert heat). Because many of the Strip casinos are so sprawling, even just walking to the casino "next door" can often mean journeying the equivalent of several city blocks. The casinos downtown, by comparison, are smaller and situated closer together.
Downtown: Pros
The Affordable Rooms and Bars
With the exception of the new (and thus very in-demand) Circa Resort, room rates at the casinos downtown are often cheaper than anything you can book on the Strip. This is to be expected considering nearly all of the downtown resorts are 3-star hotels (compared to the many 5-star resorts on the Strip).
A night out on the town is likely to cost less as well, as in addition to the cheaper drink prices, downtown bars have Happy Hours and drink specials to further offset the costs. Fremont East has a number of bars and pubs, such as The Griffin, Corduroy and Atomic Liquors, which are popular with locals as well.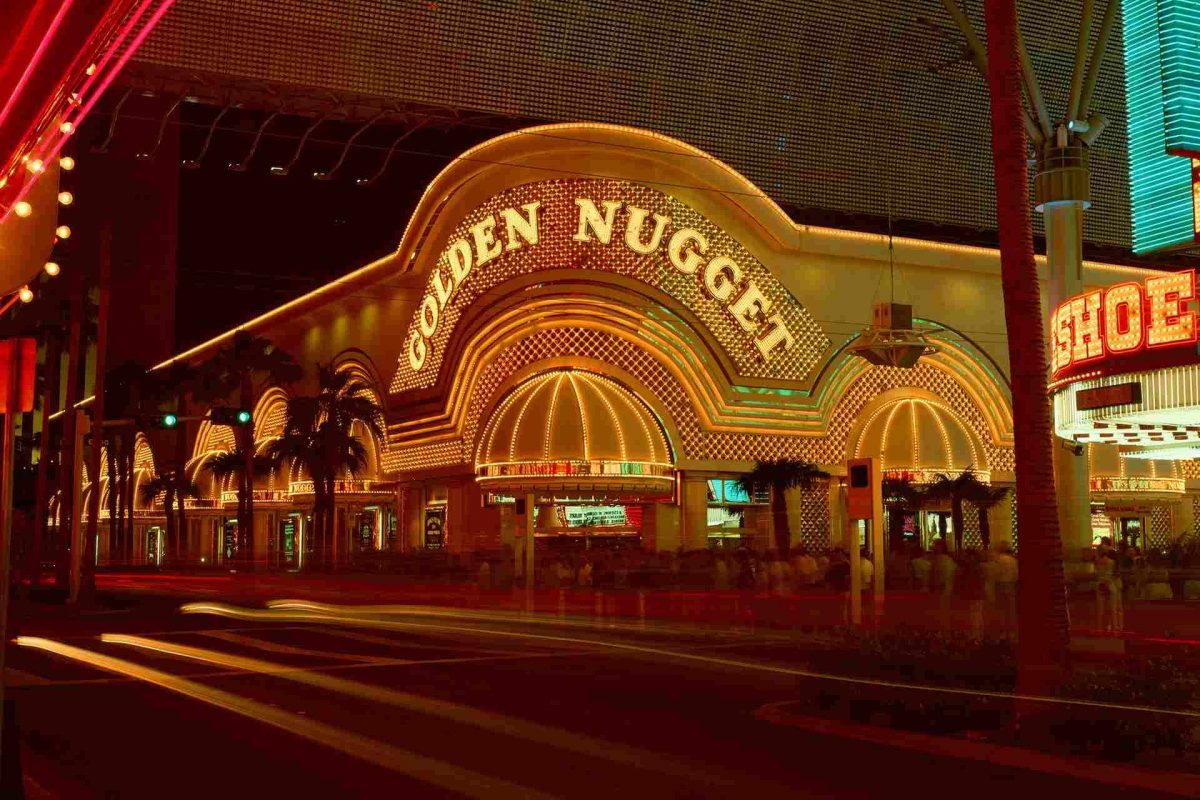 Downtown is extremely pedestrian-friendly. Part of downtown (the tourist district that includes Fremont Street) is closed to vehicle traffic, making it easy to wander from casino to casino with a cocktail (or two) in hand. The bar and restaurant district stretches just a few blocks in either direction, making it easy to explore the entire area in a single afternoon.
Downtown: Cons
Although you could argue that nowhere in Vegas is truly kid-friendly (it is called Sin City, after all), this is particularly true of downtown. The neighborhood is still undergoing a revitalization effort, which means the area still suffers from a visible homeless and drug presence. The downtown tourist corridor of Fremont Street, in particular, may not be suitable for children, as many of the costumed characters that pose for photos with visitors are dressed in explicit costumes.
The Strip, by contrast, suffers some of the same problems, but the heavy police and security presence guarantees that much of the "sin" that gives Sin City its nickname, remains hidden from plain sight (at least during the day). Plus, with attractions like M&M's World, Marvel Avengers S.T.A.T.I.O.N, and Adventuredome at Circus Circus, the Strip has no shortage of activities to entertain children.
Most of the casinos downtown are older, which is part of what lends downtown its "Vintage Vegas" appeal. One of the casinos, the Golden Gate, opened in 1906, making it over 100 years old. In fact, until Circa opened in the fall of 2020, there hadn't been a new casino opening in downtown Las Vegas since 2013.
In contrast, the Strip has a greater number of newer or recently remodeled casinos (the most recent one, Resorts World, having opened in 2021). What this often translates into is newer rooms with more modern furnishings as well as more high-tech amenities in the casino and throughout the resort.
Two of the most popular hotels downtown are The Golden Nugget and Circa, although The Downtown Grand is a good choice if you're looking for something a little more low-key.
The Bottom Line: Where Should You Stay?
If this is your first or second time visiting Las Vegas, then it's generally recommended you stay on the Strip if your budget allows for it. There's simply too much to see and do that you'll want to stay in the heart of the action so that you don't miss out on any of it.
However, if you've visited Las Vegas several times in the past and are looking to experience a different side of Sin City, then downtown may be ideal. Downtown Las Vegas may be a little rough around the edges, but it's home to some of the hippest locally-owned restaurants and bars in town.