Tourist Traps to Avoid in Las Vegas
As a new visitor to Las Vegas, all the excitement from the glitz and glam of the city can cloud your judgement. You may not know it but around every Strip corner is someone waiting to take your money.
To you, they're just friendly people trying to make a living. But their ulterior motive is to get as much as they can from you.
Table of Contents
So you can keep your money and dignity, here are a few tourist traps to avoid in Las Vegas!
Dressing Impractically
While everyone wants to make a good impression by dressing to the nines, it's impractical. For starters, if you're visiting in the summertime, temperatures go well above 100 degrees. You'll feel like you're dying in that fancy suit or tight dress.
As for choice of shoes, sneakers are always best. The Strip was made to be walked since it's easier than driving around aimlessly for parking. Tall high heels are only going to cause pain too.
Not Taking Tax or Resort Fee into Consideration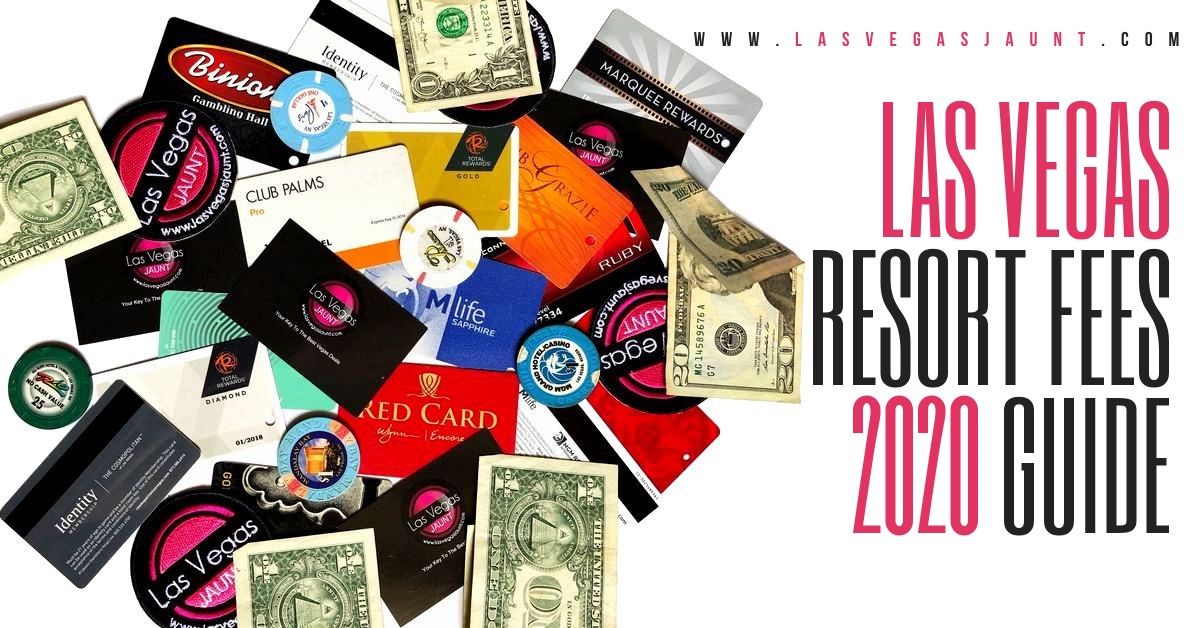 Before you blow your budget gambling, pay attention to the tax added on most bills. For Vegas, sales tax is as follows: 8.25% for food and drinks and 13.35% for hotels both on the Strip and downtown. Not taking that into consideration will leave you broke quicker.
It'll be wise to add that before ordering another appetizer or beer. When it comes to hotels, stay in ones off the Strip like the Palms. They're cheaper and you can easily access the Strip and more.
Also make sure you are aware of the resort fee your hotel will charge you before you book! Click here for our updated Las Vegas resort fee list!
Airport Slot Machines
Most first-time visitors are surprised to see slot machines as soon as they walk into McCarran International Airport. And their first thought is to try them out.
Don't do this.
You'll waste your money at machines that are anything but loose. Instead, save your money to get some souvenirs and take the time waiting for your ride to plan out your vacation.
Chain Restaurants
While McDonald's and Taco Bell are aplenty and offer a quick bite on the go, it's best to avoid them. Vegas is a foodie's paradise, meaning there are lots of restaurants (suited for every budget) to choose from.
Chain restaurants on the Strip and downtown are expensive. You might as well sit down at a casino's café or buffet and enjoy something different than your usual Big Mac meal.
Mini-fridge Amenities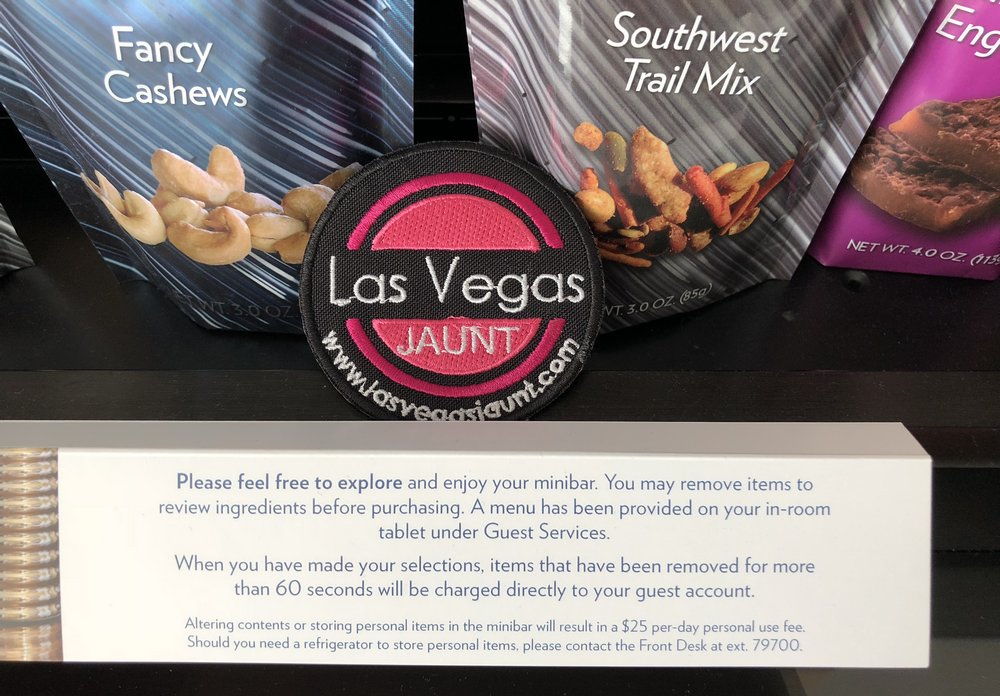 Does your hotel room come with a mini-fridge or bar? As tempting as it is to grab a tiny vodka bottle to sip on before bed, it'll cost you.
There are small sensors that can tell when an item is moved or removed completely. So even if you try to cheat the system, they'll still know you took something and be rightfully charged for it.
If you accidentally moved an item (but didn't take it), you can try disputing the charge when checking out. There's no guarantee they'll reverse it though.
Street Cards
Walking down the Strip is where you'll see plenty of people trying to hand you stuff. One item in particular are street cards.
These cards are advertisements for escort services. Before anything else is said, prostitution is illegal in Las Vegas.
Escorts aren't the same as prostitutes. You're technically paying an attractive woman to keep you company. She'll accompany you to restaurants, bars, and sit with you while you gamble.
The prices you see on the card are only a quarter of the fees you'll end up paying, should you go through with this service. If you see ones offering sexual services, avoid them so you don't wind up in trouble.
Buying Bottled Water
When it's blazing hot outside, it's easy for a street vendor to make extra cash by offering bottled water. However, it's advised to not take one from them.
Most don't carry a license nor follow any safety protocols. What's to say they aren't selling contaminated water or reusing bottles?
Not only that but police have been cracking down on those selling items like water and alcohol illegally.
"Photographers"
Be wary of those claiming to be "official photographers," especially around the "Welcome to Las Vegas" sign. They'll take your picture, but it'll cost an arm and a leg.
While that landmark is famous and well-known, a simple picture taken with your phone is enough to savor the memory.
Street Vendors
It's hard to walk the Strip without being sold to every corner you turn. Street vendors offer everything from discounted show tickets to club passes.
While the steep discounts are enough to make you stop, don't. Those offering nightclub passes likely aren't licensed nor employed by the casino or club itself. Real club promoters make money by getting you to the door as commission, not by selling passes.
Street Performers
Also on the Strip is where you'll find street performers. They're there to provide you with another form of entertainment but with a catch.
Some will try to get you to play Three Card Monte or the "shell game." Avoid this game entirely. They use tricks to make you lose all the money you placed on the table.
If they use cards, they'll switch them out without you noticing. Those using "shells" (like plastic cups) to cover up a small item to hide underneath will quickly swipe the item under the table to make you lose.
Taking a Cab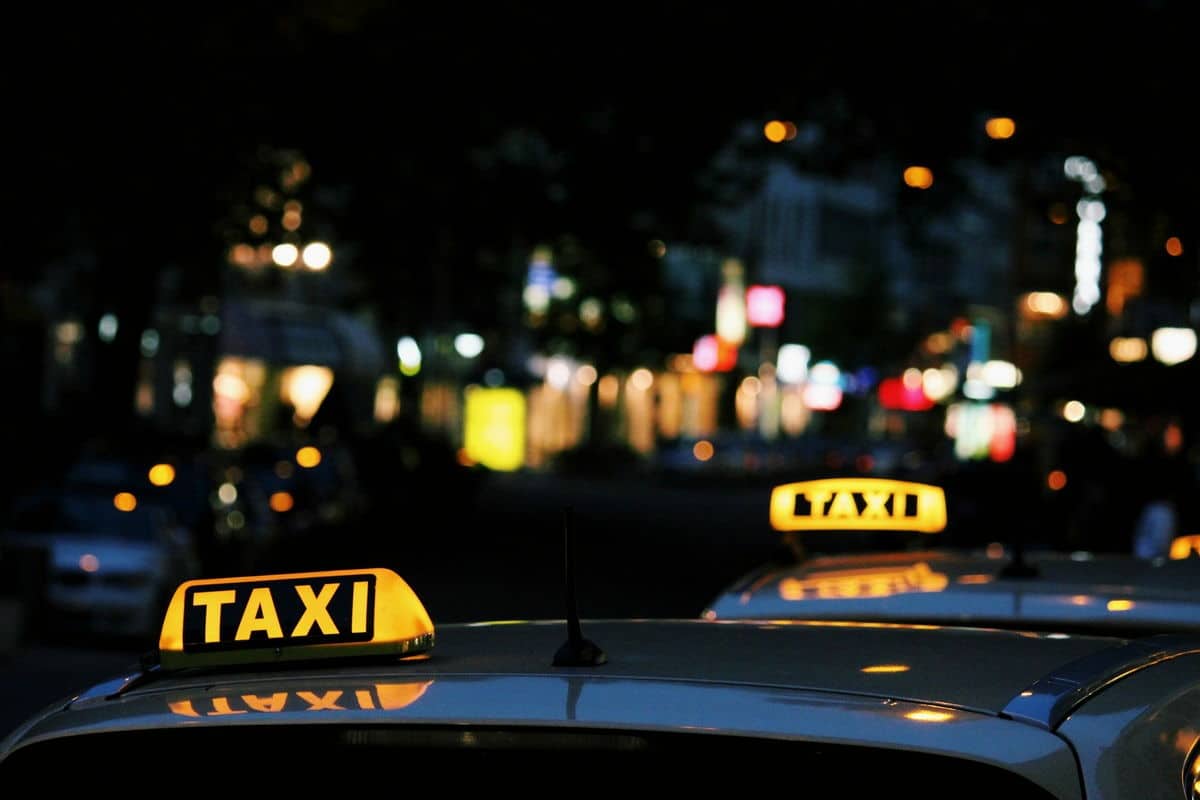 Remember, this isn't New York, it's Las Vegas. While there are cabs zooming around the city, unfortunately, some of them are known for "long-hauling" their customers as soon as they find out they are tourists.
This means they will take you the longest possible way to your destination. When that happens, the meter will continuously climb.
When taxi drivers pick up a customer from McCarran Airport and are heading to the Strip, instead of driving north on Swenson Street and using surface streets, dishonest drivers will use the tunnel near McCarran to the 215 Beltway, heading north on Interstate 15 to the exit closest to the resort. This can add an extra $10 to a fare!
Make sure to tell your cab driver "no tunnel please" before leaving the airport. Make sure to also check that list of the approximate fares from McCarran.
You can also opt for an Uber or Lyft. You'll be able to see the route you're going and most drivers want you to get to your destination quickly.
Don't Get Swindled in Sin City
Beneath the lights and the gambling lies a bunch of tourist traps not a lot of first-timers know about. It's a one-way ticket to losing all your money quicker than you imagined.
Next time you're unsure about something or someone, refer to this list!