How to Spend a Weekend in Downtown Las Vegas
Are you wondering what else Las Vegas has to offer? You've experienced all the glitz and glam, explored the Strip's casinos and seen a few star-studded shows.
But now, you're ready for something different. You want to see the city from a local's point of view.
One way to do that? Head to downtown Las Vegas!
It's no longer Vegas' ugly cousin. For years it's been improving because the area is being revamped constantly. New shops, restaurants, and other entertainment hotspots are opening monthly so there's plenty of activities for everyone—even the family!
Curious to know about the other side of Sin City? Take a look at how to experience a weekend downtown!
Neon Museum
Vegas has definitely been through a lot of changes—both big and small. New casinos are rising where old ones were demolished. What was there a few months ago has been turned to dust today.
The downtown scene is definitely getting its fair share of evolutions as well. Take the Fremont Hotel and Casino for example. Plans are to double its current size.
With all of these changes, you tend to wonder what Vegas used to look like. While you can't take a time machine, you can go to the Neon Museum instead!
There, old marquees and neon signs are given new life. Some are restored and adorned with lights to show how they used to look. See them in their prime when you opt for the nighttime tour.
Since there is a lot of glass and debris on the ground, if you're bringing the family, this is best experienced with children age 10 and above. And be sure to wear closed-toe shoes as well to avoid any injuries.
Container Park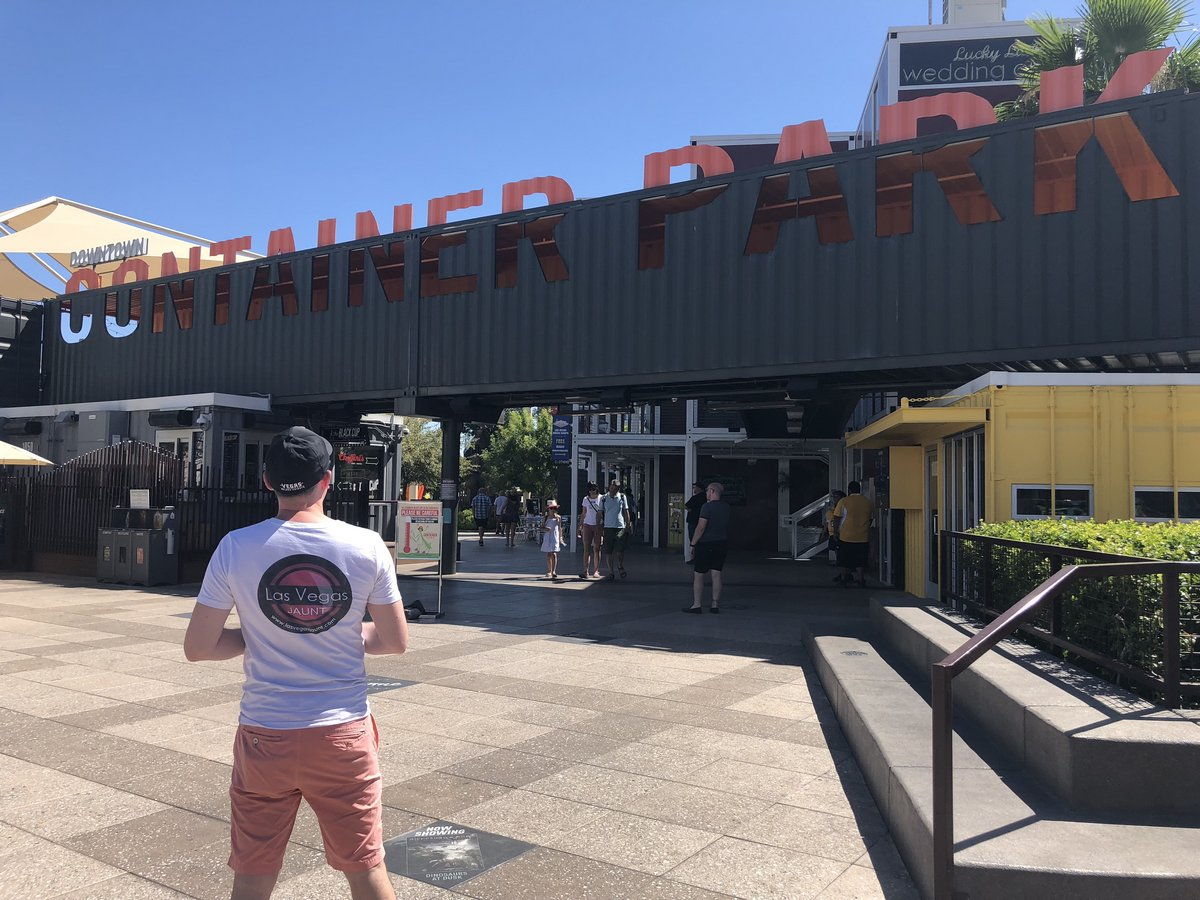 Looking for shops, restaurants, and entertainment not located on the Strip? It may surprise you but there is such a thing downtown!
It's called the Container Park and you guessed it—it's comprised of over 40 shipping containers transformed into shops and restaurants.
But what you need to know is the Park's real "wow" factor. Called "The Dome," it's a massive, immersive dome encased in 14 million pixels. Think of it as a modern movie theater from the future.
Movies are played in there but it's not the kind that you think. Visual imagery with unique animations plays along with music from bands like U2 and Pink Floyd. There are also movies for the kids, too.
If you're looking for more family-friendly entertainment (away from any screens), there's a big yard with a stage for live shows and a children's play area fit with a big treehouse. However, at 9 PM, only adults 21 and over are allowed in the Park.
SlotZilla Zipline
For more excitement, why not fly above Fremont Street, zooming past casinos and passersby like Superman (or Supergirl)? Did we also mention you depart from the world's largest slot machine?
This is the best kind of excitement downtown! Not only is it thrilling but you get to experience Fremont Street like never before.
You get to choose how you fly—either sitting or "superhero" style. If you choose the first option, you'll be 7 stories high. The latter puts you at 11 stories high.
It's definitely not for the faint of heart! Or those afraid of heights, obviously.
Free Slot Pulls
Spent your gambling allowance? Test your luck to win it all back with free slot pulls!
Located inside Binion's and Four Queens, there's a chance you could win up to $2,500. We know what you're thinking: this sounds like a scam.
Honestly, it's not! Yes, they use this as a tactic to get you in the door. But other than that, there's no pressure to do anything else.
While you're there, ask what discounts are available (since they'll most likely ask if you'd like to sign up for their player's card). You never know, you may score awesome coupons to their restaurants—all for trying a free slot pull.
There's one caveat, however. Other free slot pulls located outside the casinos are operated by timeshare salespeople. While you may win prizes, they'll try to suck you in only to give you a long sales pitch. You have been warned.
Antique Finding
Down at the Main Street Station casino is a little treasure hunt. The hotel is lavished with a bunch of antiques hidden throughout the vicinity.
One in particular is a slab of the actual Berlin Wall. If you're a man, you can easily find it inside the restroom where the urinals are. If you're a lady, you can still see this piece of history too. You'll be escorted in by security.
Wondering where all the other artifacts are? It wouldn't be fun if we told you!
Head to the casino's registration desk to receive a brochure to reveal more antiques and their locations.
Swim with Sharks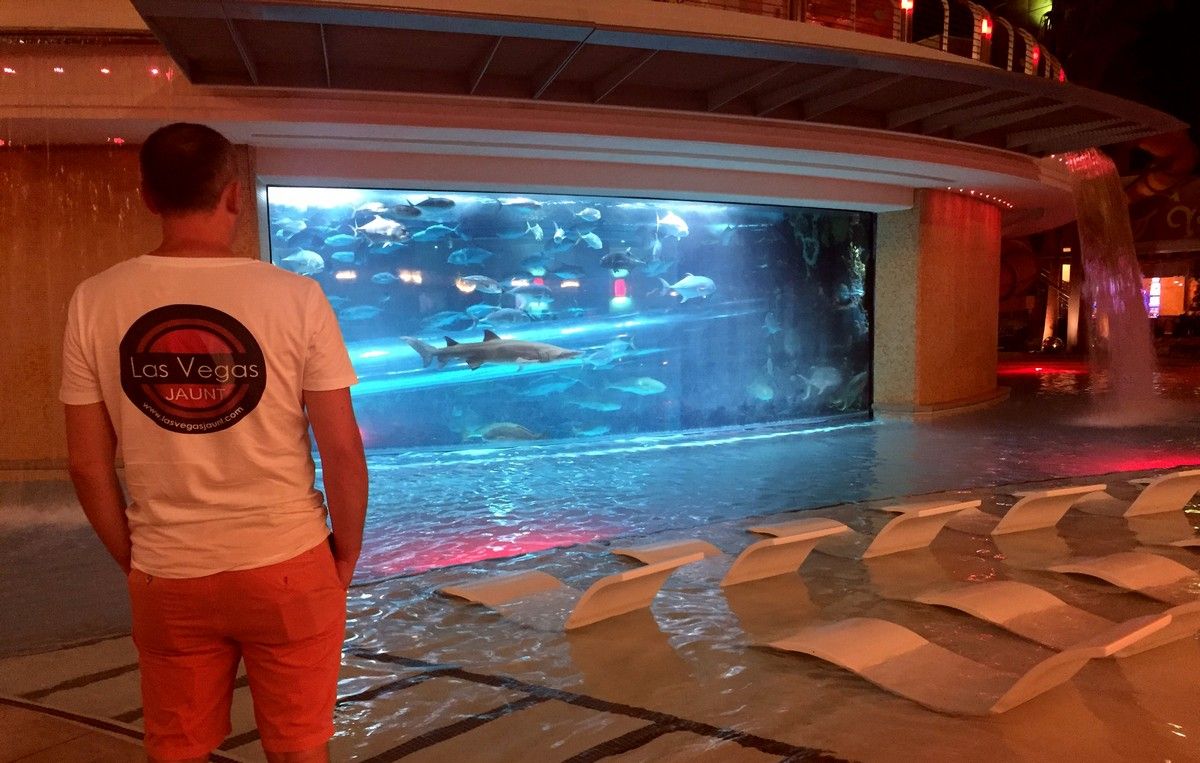 Well…it's not really swimming with sharks. At the Golden Nugget casino (which is a must-see in itself), there's a gigantic 200,000-gallon shark tank.
If you're not a fan of these sharp-toothed creatures, you can watch from a distance while you relax in the sparkling pool. If you're daring, you'll take a plunge down their water slide which goes straight through the tank.
Curious to know more about sharks? Opt in for a tour. It's led by a marine biologist who'll go over interesting facts and demonstrate feeding time.
Not only will you leave with more knowledge about sharks but you'll also leave with a shark tooth as a souvenir! It's an experience for the whole family or those enthusiastic about these misunderstood creatures.
Spend Your Weekend in Downtown Las Vegas the Right Way
After the fascination with the glam and glitz of the Strip wears off, you no longer have to wonder what else Sin City has to offer. Fremont Street was once a spot locals knew of. Now, it's open to everyone.
It's the one place where you get a different experience. There's plenty of things to do as well, you just need to know where to look!
So tell us, how will you spend your weekend in downtown Las Vegas?
While you're at it, don't forget to browse through our collection of discounts on the hottest attractions!