The 10 Best Places to Eat in Las Vegas on a Budget
Las Vegas is famous for a lot of things, but spending money is at the root of it all.
In 2016, the average visitor spent $827 in Las Vegas. But how?
Everything in Vegas is marked up in price. Restaurants, souvenirs, bottled water — everything.
Finding places to eat in Las Vegas can be especially difficult because everything within reach will cost you. But that doesn't mean there aren't deals out there.
Read on for 10 fantastic places to eat on a budget in Las Vegas.
Tacos El Gordo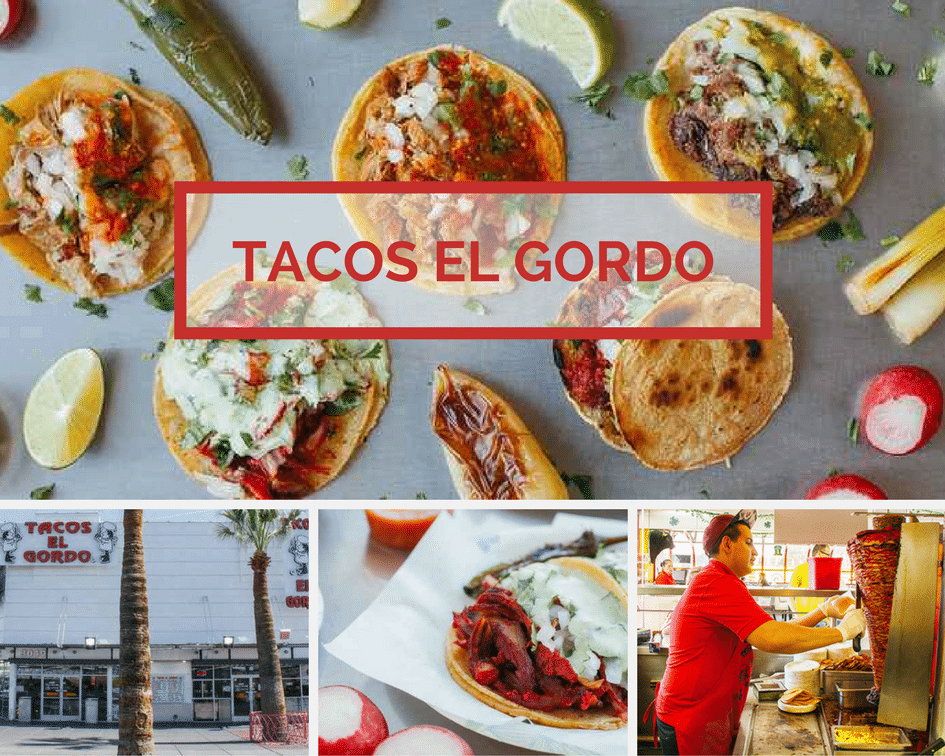 Location: 3049 S Las Vegas Blvd
The first stop on our virtual tour of cheap places to eat in Las Vegas is Tacos El Gordo. Tacos El Gordo delivers authentic Tijuana tacos right along the Strip.
With the wide array of fresh ingredients and hand-made salsas prepared daily, you'd think these tacos would cost a fortune. Luckily, it's the low-cost that has kept the lines of customers returning day after day.
Tacos El Gordo offers beautifully crafted tacos at an unbeatable price. It's no surprise the store stays busy from when they open until they close late into the night.
Seasons Buffet
Location: Silverton Hotel & Casino
One of the staples of Las Vegas food is buffets. While some buffets are more expensive than others, Seasons Buffet manages to the beat the prices and the food selection out there.
Seasons Buffet is located in the Silverton Casino just off the Strip. Not only is the menu selection fresh, but it also offers diverse choices that beat out many of its competitors by miles.
Their Bellini Brunch Buffet is no ordinary brunch buffet. Enjoy some of the best food in town with bottomless Bellinis and mimosas.
And just when you thought it couldn't get better, Seasons Buffet offers a free membership card that knocks a few dollars off the buffet.
KoMex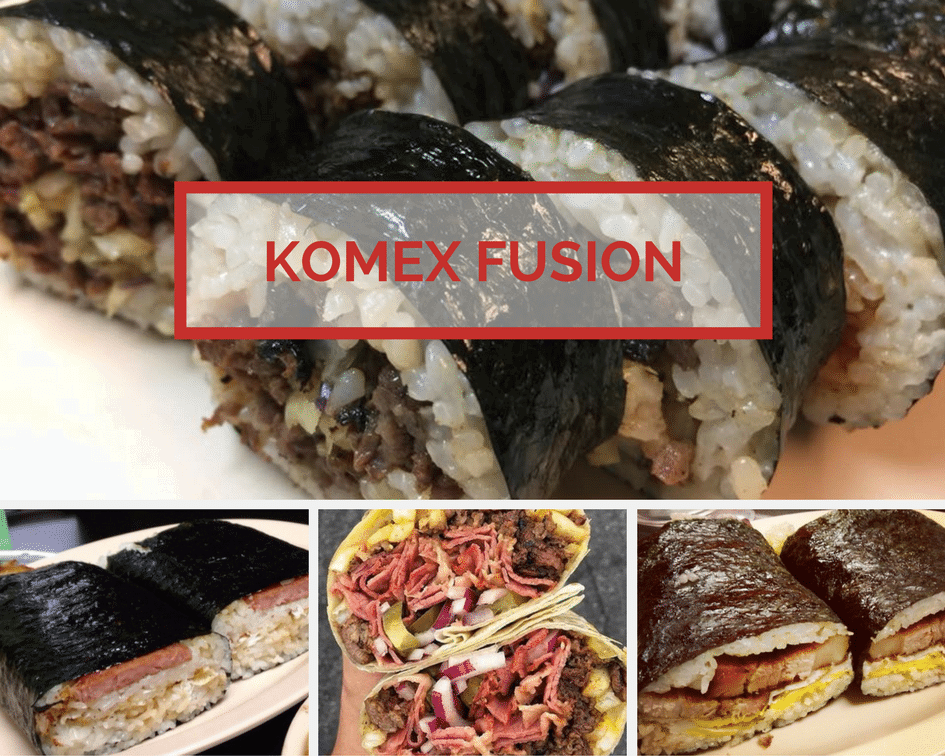 Location: 4155 S Buffalo Dr Ste 103-104
With so many places to eat in Las Vegas, it can be difficult to make a decision. Do you want Mexican food or Asian food? Why not both?
KoMex specializes in Korean and Mexican fusion. The combination is a unique menu filled with new flavors to try. And the best thing about it all is the price.
The family-owned restaurant pride brings a truly unique dining experience to Las Vegas that's affordable and one-of-a-kind.
The Peppermill Restaurant & Fireside Lounge
Location: 2985 S Las Vegas Blvd
While it may not be the cheapest of the places to eat in Las Vegas, the Peppermill is worth every penny. Compared to the more expensive eateries in the city, this is the only one where you'll get your money's worth.
The restaurant has become an icon of the culture of Las Vegas. The Peppermill has made appearances on TV shows and has had its fair share of celebrity visitors, truly making it a landmark along the Strip.
The Peppermill's prices may seem slightly off-putting at first. But that hesitation goes away as soon as your food comes out.
Between the massive serving sizes and vibrant atmosphere, the Peppermill truly is the most Vegas eating experience you could have.
Mr. Mamas Breakfast & Lunch
Location: 5693 S Jones Blvd
The first step to recovery after a long night of partying is breakfast. Luckily, Mr. Mamas has everything you could ever want in a traditional diner-style restaurant.
Mr. Mamas keeps things straightforward with their menu. They cover all the basic breakfast items and even have an extensive lunch selection.
Whether you wake up late or don't sleep at all, Mr. Mamas has your hangover cure at a price you can't beat.
Evel Pie
While there may be handfuls of pizza places scattered throughout Las Vegas, Evel Pie is the place to be.
The Evel Knievel-themed pizza joint has a lot going on. Between the memorabilia, retro lights, and classic arcade games, the atmosphere alone is a treat.
While it may be a fun place to hang out, the prices are a steal.
With just $6, you can enjoy a hearty slice of cheese pizza and a cold brew. And if you need enough to satisfy your whole crew, they also offer a pitcher and 20-inch cheese pizza for $20.
Evel Pie offers a welcoming, affordable place to hang out within a city of chaos.
Monta Ramen
Location: 5030 Spring Mountain Rd #6
Las Vegas attracts a diverse crowd. Because of it, food selections from around the world can be found throughout the city.
While there isn't a shortage of noodle places, Monta Ramen beats out many of its competitors with its authentic taste and insane price.
Monta Ramen uses ingredients imported straight from Japan. Dishes are prepared in traditional a Kurume-style Tonkotsu Ramen that is known for its thick, pork broth and thin noodles.
With the average dish only costing around $7, Monta Ramen is a gem among the lights of Las Vegas.
Katsuya
Location: SLS Hotel & Casino
Many of the places to eat in Las Vegas offer the best deals during their happy hours. Katsuya takes its colorful menu of innovative Japanese dishes and basically gives them away during their Social Hour.
Katusya is located in the SLS Las Vegas right along the Strip. While the items on their regular menu are a bit pricey, the deals are worth it.
The restaurant's Social Hour takes place from Thursday to Monday, from 5-7 PM. Within this time frame, they offer full-size dishes and signature cocktails from $4-$10.
With the help of Master Sushi Chef Katsuya Uechi, Katsuya has established itself as the spot to enjoy authentic Japanese cuisine.
Herbs & Rye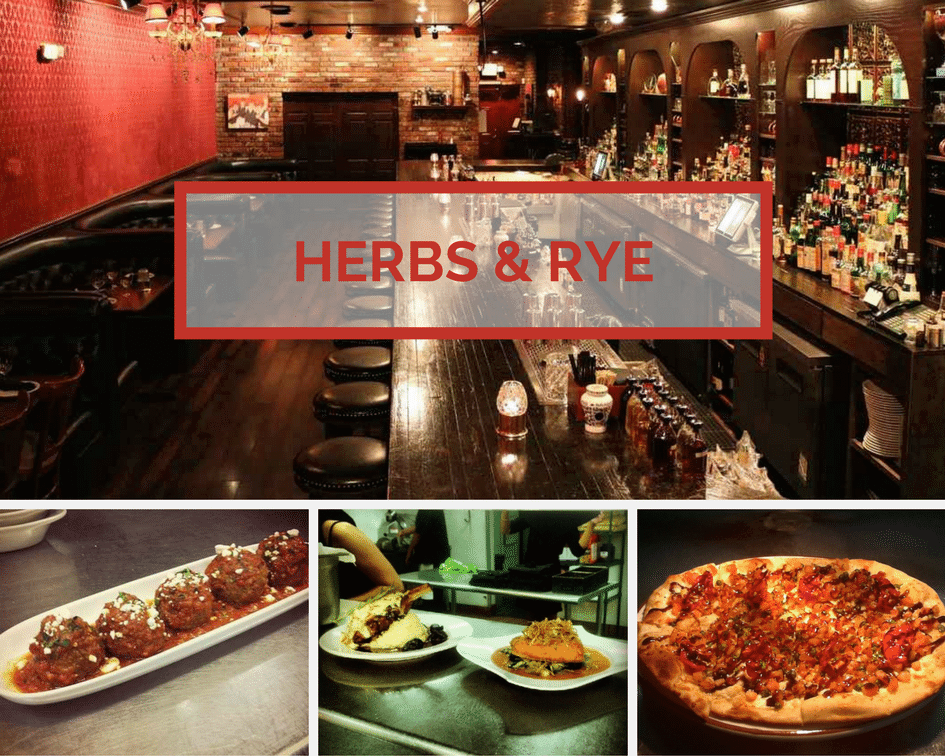 Location: 3713 W Sahara Ave
Herbs & Rye is another restaurant that breaks out the deals during happy hour.
Though located off-Strip, Herbs & Rye is a local favorite because of their sweet deals. Monday through Saturday from 5-8 PM and again from midnight until 3 AM, the bar/steakhouse offers half off steaks and other menus. Not only are these steaks wildly cheap, but they're delicious, too.
Herbs & Rye use ethically raised meat that is butchered in-house. At half price, it's impossible to say no to these steaks.
While it'll taste like one of the best steaks in Las Vegas, Herbs & Rye will keep your wallet full and your stomach, well, also full.
Viva Las Arepas
Location: 1616 S Las Vegas Blvd #120
The best thing about the great food around Las Vegas is that quality doesn't get sacrificed for cost. For Viva Las Arepas, serving affordable and authentic cuisine is important.
Viva Las Arepas serves rich, authentic Venezuelan dishes at a bargain. The restaurant's humble beginnings have kept the prices and servings generous, making it a beloved stop for tourists and locals alike.
Deciding on Places to Eat in Las Vegas
Because Las Vegas is known for spending, it's important to find the deals where you can.
Being mindful of how you spend your money in Vegas can save you from post-vacation depression. Check out some of our other tips for visiting Sin City on a budget.