Dance the Night Away: Best Gay Clubs in Las Vegas
Pride month only happens once in a year, but when you visit Las Vegas, Pride happens every day. The city is known as one of the best LGBTQ+-friendly places.
Las Vegas puts the "loud" in "loud and proud," catering to those looking for fun with like-minded people. There's everything from pool parties in the summertime to daily activities at various casinos.
But for those looking to hit the nightclubs and bars, we've narrowed it down to the latest and greatest. Keep reading to check out the best gay clubs in Las Vegas!
Badlands Bar
What better place to grab a drink, catch a drag show, and dance the night away than Badlands Bar? They feature special events and drink specials daily—every day you can expect something new!
When you're ready to wind down or are waiting for friends to arrive, you can play a round of pool. And speaking of pool, Badlands features Free Pool Tuesdays, from 4 PM to 4 AM so you can keep the fun going for free.
Every night there's a different event. For now, every Monday is bingo with discounted beer pitchers. Tuesday is when you can dance and sing along to hits from the 70s, 80s, and 90s with $6 Long Island Iced Teas and other discounted cocktails.
There are also drag shows featuring Vypra and Fantasia every Friday while Wednesday is karaoke night and last but not least, Thursday is Trivialand game night!
The Phoenix
When you're wanting more of a lowkey night, spend it at The Phoenix. You'll find people of all genders and sexual proclivities there. Located west of the Strip, you can't miss it—just look for a large painted phoenix on the doors.
Enjoy a few drinks and play a round of Super Mario Bros on their large projector screen while you're at it (not available during the current COVID situation)! There's also karaoke along with nightly burlesque shows as well as drag shows on Friday nights and trivia on Tuesday nights.
They've got a great menu for food also. Whether you're looking for a quick bite or a full meal, you can find it here.
Beer starts at around $4.50 while cocktails start at $5.50. Happy hour is 50% off from noon to 5pm.
The Garage
Where else can you go to find daily drink specials and discounts? The Garage treats its customers right by offering discounts on shots, top-shelf spirits, and specialty cocktails. No wonder why it's one of Vegas' most popular gay bars.
Their food menu features affordable bar snacks like loaded nachos and chili cheese fries. Their happy hour lasts until 7 PM while their daily specials run from 8 PM to 2 AM.
For those into football, they host two special events during the season. The first is their Red Zone Football. They've dubbed it as "your ultimate indoor tailgate" and for good reason. There are free appetizers, 2-for-1 drinks, and discount beer.
Their other event, Man Cave Mondays, offers free apps and discount beer as well. The difference is there are also shot specials and whiskey specials. And, if you're feeling lucky, they collect tickets for their weekly prize giveaways.
Piranha Nightclub
Don't be fooled by the outside of this club. Sure, it looks like any ordinary nightclub you'd see around every corner, but this one is different.
Once you enter, you're hit with hot blue and red lights with electric dance music pounding in the background. The disco ball gives everything a shiny reflection, making it seem as if you stepped into a drag queen's dressing room.
And speaking of drag queen, you just never know who might show up! Their lineup of feature entertainers includes India Ferrah, Shannel, and Yara Sofia—all from RuPaul's Drag Race!
Celebrities have also been known to make an appearance as regular clubgoers. Britney Spears, Kathy Griffin, even Janet Jackson have danced and partied among Piranha guests.
Flex Nightclub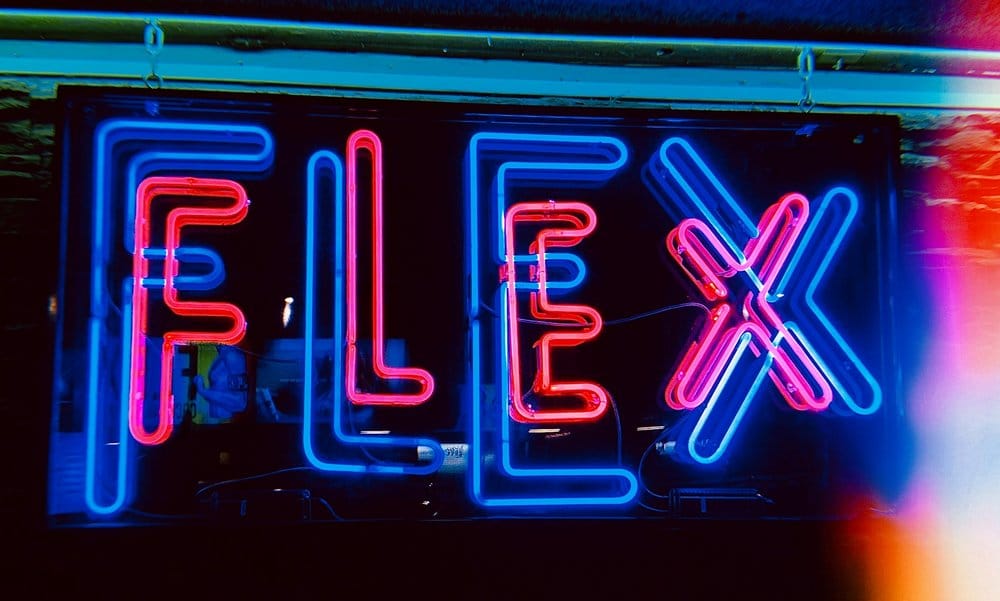 Normally, tourists don't know much about this place. It's more of a scene for locals. However, that doesn't mean you aren't welcomed!
This place is known for having the longest-running drag revue in Las Vegas. It's also home to weekly and monthly events. You can expect lots of singing and karaoke along with exhilarating drag shows hosted by The Queens of Las Vegas.
They're one of the best places to go if you're looking to escape the bright lights and noise of the city for something more quaint. It's a laidback atmosphere where you can sit back and relax. Get to know their friendly bartenders, play a round of pool, or gamble at one of their loose machines.
What sets them apart from other nightclubs is there's never a cover charge. That's right, you won't be blindsided when you reach the door and have to shell out $5 or $10 just to enter. They're also open 24 hours!
FreeZone
Since its opening 20+ years ago, Freezone has been the place for tourists and locals alike. It'll easily become your favorite place to visit every time you're in town.
It features a bar and lounge area with a dance floor and stage. Drag shows happen often along with the party getting wild. It gets so wild that it even spills out onto the parking lot!
It's hard to find someone in town who hasn't heard of this place. That said, if you're looking to make new friends, just mention this nightclub and it'll break the ice.
You and all of your new friends can sip on cocktails, enjoy good food while dancing along to whatever the DJ spins. You'll find this club in the area called "The Fruit Loop," just east of the Strip.
Get Ready to Dance the Night Away
No matter your gender or sexual orientation, Vegas welcomes everyone with open arms. Here is where you'll find people you can relate to and also have a good time with at one of these nightclubs and/or bars!
Looking for more bars? Check out our list of unique bars in Las Vegas!