Best Hotels In Downtown Las Vegas
Welcome to the fabulous world of Downtown Las Vegas! It's a hip and happening place, brimming with energy and excitement. Get ready to dive into the heart of the action, where iconic casinos and non-stop entertainment reign supreme. If you're planning a trip to this buzzing neighborhood, you'll need to score a room at one of the coolest downtown Las Vegas hotels to level up your experience.
Table of Contents
Hotels
Fun Things to Do in Downtown Las Vegas
Join us on this thrilling journey as we unveil the crème de la crème of downtown Las Vegas accommodations, offering amenities that will blow your mind and services that will make your stay unforgettable. That's not all! We've also prepared an exciting list of super fun things to do in downtown Las Vegas, so you can fully immerse yourself in the local culture and soak up the vibrant entertainment scene. Let's get this party started with our list of fantastic downtown hotels.
Circa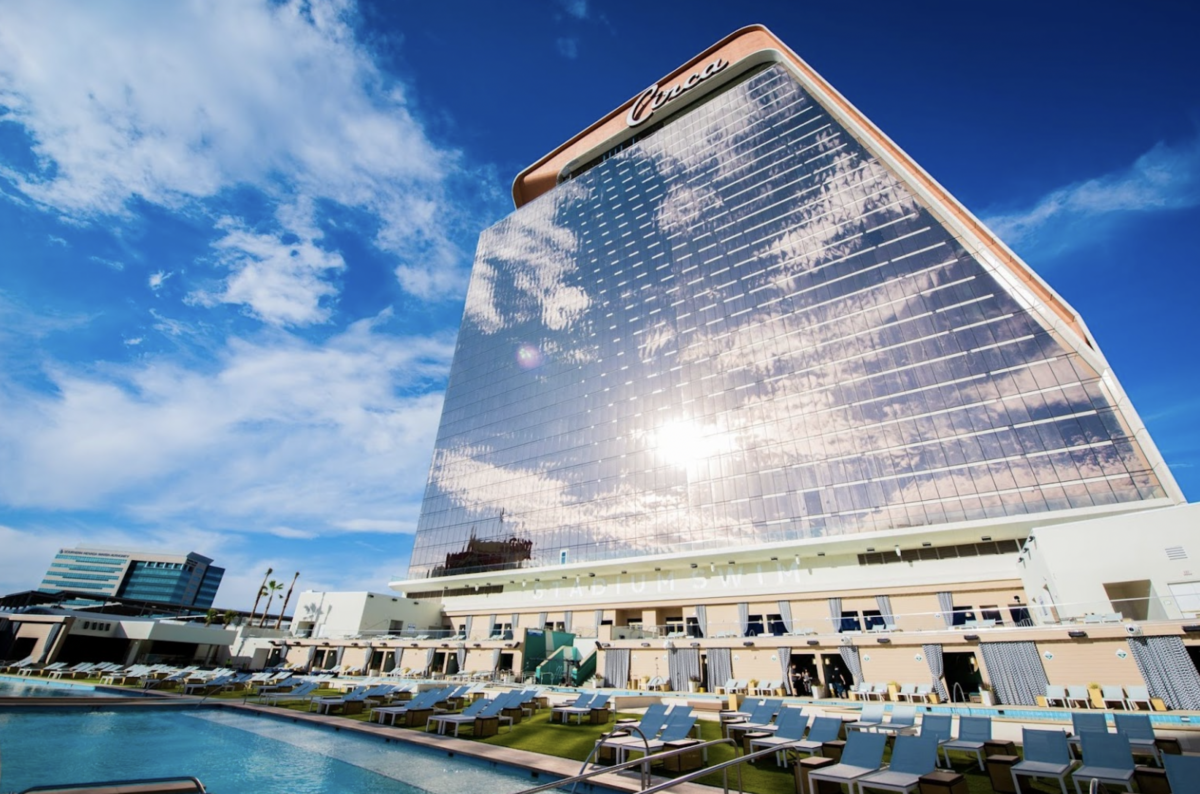 This luxurious gem is all about modern design and mind-blowing amenities that will make your jaw drop. From the moment you step inside, you'll be left in awe. The rooms at Circa are a haven of style and comfort, boasting sleek furnishings and all the high-tech gadgets. The pièce de résistance is the rooftop pool, where you can dive into pure bliss while soaking up stunning panoramic views of downtown Las Vegas. It's the ultimate spot to relax and unwind.
Pros:
• Impeccable modern design and architecture that will make you feel like a VIP.
• Spacious and stylish rooms with comfy furnishings for the ultimate relaxation.
• Rooftop pool with jaw-dropping views of downtown Las Vegas, offering the perfect escape.
Cons:
• The luxurious amenities and modern features may come at a higher price point than other hotels in the area.
The D Las Vegas
This hip and happening hotel is the go-to spot for travelers who want to immerse themselves in the ultimate Las Vegas experience. At The D, you can sink into plush bedding, kick back and enjoy your favorite shows on the flat-screen TVs, and luxuriate in spacious bathrooms that will make you feel like a superstar. Take your pick from classic table games, or try your luck on state-of-the-art slot machines begging to make you a winner. Let's not forget the legendary Longbar, where the cocktails are expertly crafted, and the party never stops.
Pros:
• A modern and stylish ambiance that will make you feel like a trendy Vegas insider.
• Comfortable rooms adorned with contemporary furnishings for the ultimate relaxation and Instagram-worthy moments.
• The iconic Longbar, where the atmosphere is buzzing, and the cocktails are mixed to perfection, making it the ideal spot to let loose and have a blast.
Cons:
• As a popular choice, The D can get quite busy, especially during peak seasons, so be prepared for a lively crowd.
The Golden Nugget
This iconic hotel and casino have stood the test of time, offering an extravagant experience that will leave you breathless. Prepare to be pampered in elegant rooms that scream luxury, adorned with stylish furnishings, heavenly bedding, and bathrooms fit for royalty. The casino floor is a gambler's paradise, where you can dive into a sea of table games, slot machines, and even a poker room for the card sharks. When hunger strikes, the Golden Nugget has you covered with multiple award-winning restaurants, from a world-renowned steakhouse to a delicious Asian restaurant.
Pros:
• Opulent and luxurious decor that will transport you to a world of extravagance and make you feel like royalty.
• An expansive casino floor with a wide selection of table games and slot machines, ensuring endless thrills and excitement.
• The famous shark tank pool, where you can channel your inner explorer and swim alongside live sharks and tropical fish, making for an unforgettable experience.
Cons:
• Due to its popularity and reputation, the Golden Nugget may experience larger crowds and longer wait times during peak seasons.
Downtown Grand
Get ready to step into spacious rooms that are the ideal blend of comfort and class, giving you the ultimate retreat after a day of exploring the city. You can find the perfect fit with various room types, whether you're looking for a standard room or a luxurious suite. The contemporary decor will make your Instagram feed pop, beds so comfy you'll never want to leave, and modern amenities like flat-screen TVs and mini-fridges will be at your fingertips. With its perfect blend of modern comforts and nostalgic touches, Downtown Grand offers a unique hotel experience in downtown Las Vegas.
Pros:
• Unique blend of modern and vintage design elements will make you feel like a trendsetter.
• Rooftop pool offering a peaceful oasis where you can soak up the sun and let your worries float away.
• Multiple dining options ensure you never go hungry and can satisfy all your culinary cravings.
Cons:
• Depending on personal preferences, the laid-back atmosphere may not be lively enough for some guests.
The Plaza
The Plaza is where vintage Vegas charm meets modern charisma in the most delightful way! Get ready to step into history and soak up the retro vibes of this iconic hotel. Lounge on comfortable chairs, take a refreshing dip or treat yourself to the ultimate relaxation in one of the private cabanas. If you are hungry, you can sink your teeth into juicy steaks at the classic steakhouse, spice things up with Mexican flavors, or grab a quick bite at the food court. With its historic charm, modern amenities, and unbeatable location, The Plaza is the go-to choice for those looking to experience the best of downtown Las Vegas.
Pros:
• Historic hotel exuding vintage Vegas charm, making you feel like a true local.
• Room options catering to different budgets and preferences ensure everyone finds their perfect fit.
• Modern amenities and comfortable furnishings in all rooms because who said vintage can't be cozy?
• Rooftop pool with stunning city skyline views, providing the perfect oasis to relax and unwind.
Cons:
• Keep in mind that being a historic hotel, The Plaza may have some areas that show signs of age.
The Four Queens
Get ready for a hotel experience that's all about friendly service and accommodations that won't break the bank. The rooms at the Four Queens are spacious and cozy, providing the perfect retreat after a day of Vegas adventures. Immerse yourself in a vibrant atmosphere filled with slot machines, table games, and video poker that will keep the excitement going all night long. The dining options at Four Queens will also have your taste buds jumping for joy, from casual pub bites to home-cooked classics.
Pros:
• Friendly service and welcoming atmosphere that will make you feel right at home.
• Comfortable rooms at affordable rates, meaning you can get some luxury without spending a fortune.
• Lively casino floor with a range of gaming options, so you can try your luck and have a blast.
• Various dining options are available within the hotel, making it easy to satisfy your cravings without leaving the property.
Cons:
• As an affordable hotel, Four Queens may have less extravagant amenities compared to higher-end options.
El Cortez
This historic hotel is a treasure trove of old-school charm, giving you a front-row seat to the city's fascinating past. The rooms at El Cortez are like stepping into a vintage paradise, with retro decor and furnishings making you feel like you've taken a trip back to the heyday of Sin City. But don't worry; they've sprinkled in modern amenities like flat-screen TVs and Wi-Fi, so you get the best of both worlds. The casino at El Cortez is where the magic happens, with classic table games and slot machines that will transport you to a bygone era.
Pros:
• Vintage-style rooms that will transport you back in time, giving you a taste of old Vegas glam.
• Friendly and welcoming atmosphere that will make you feel like a cherished guest from the moment you step through the door.
• Casino floor offers classic gaming options, so you can try your luck and channel your inner high roller.
• Dining options, including the renowned Siegel's 1941 restaurant, where you can indulge in delicious eats and retro vibes.
Cons:
• The vintage decor and ambiance may not be everyone's cup of tea.
Fremont Hotel
Get ready for comfortable accommodations that won't break the bank, allowing you to save your dough for real fun. The rooms at Fremont Hotel are a cozy haven, and they are equipped with modern amenities and furnishings that will make you feel right at home. Best of all, you're just steps away from the electrifying Fremont Street Experience, where the city's vibrant energy comes to life. Explore popular attractions, tantalize your taste buds at local restaurants, and catch live entertainment that will make you want to dance the night away.
Pros:
• Comfortable accommodations at affordable rates because saving money doesn't mean compromising comfort.
• Close proximity to the vibrant Fremont Street Experience, ensuring that the heart of Vegas is right at your doorstep.
• Accessible location for exploring downtown Las Vegas, making discovering hidden gems and must-see attractions easy.
• A range of dining options nearby to satisfy different tastes, so you'll never go hungry or run out of delicious choices.
Cons:
• The downtown location can be lively and bustling, which may not be ideal for those seeking a quieter getaway.
Fun Things to Do in Downtown Las Vegas
After checking into one of the hotels in downtown Las Vegas, it is time to get out and explore. Sin City is full of plenty of exciting and unique things to see and do. We've rounded up some of this vibrant neighborhood's most thrilling and entertaining options. Brace yourself for an adventure-packed day filled with jaw-dropping attractions, delicious eats, and cultural wonders.
Check out our top picks:
Fremont Street Experience
Prepare to be dazzled by the Fremont Street Experience, a mind-blowing pedestrian mall that will leave you speechless. Five blocks of pure excitement await, with a massive canopy displaying mesmerizing light shows. Get ready for live entertainment, street performers, and an electric atmosphere that will have you dancing in the streets.
Mob Museum
Channel your inner detective and delve into the intriguing history of organized crime at the Mob Museum. Located in downtown Las Vegas, this interactive museum takes you on a thrilling journey through the city's notorious mobster past.
Downtown Container Park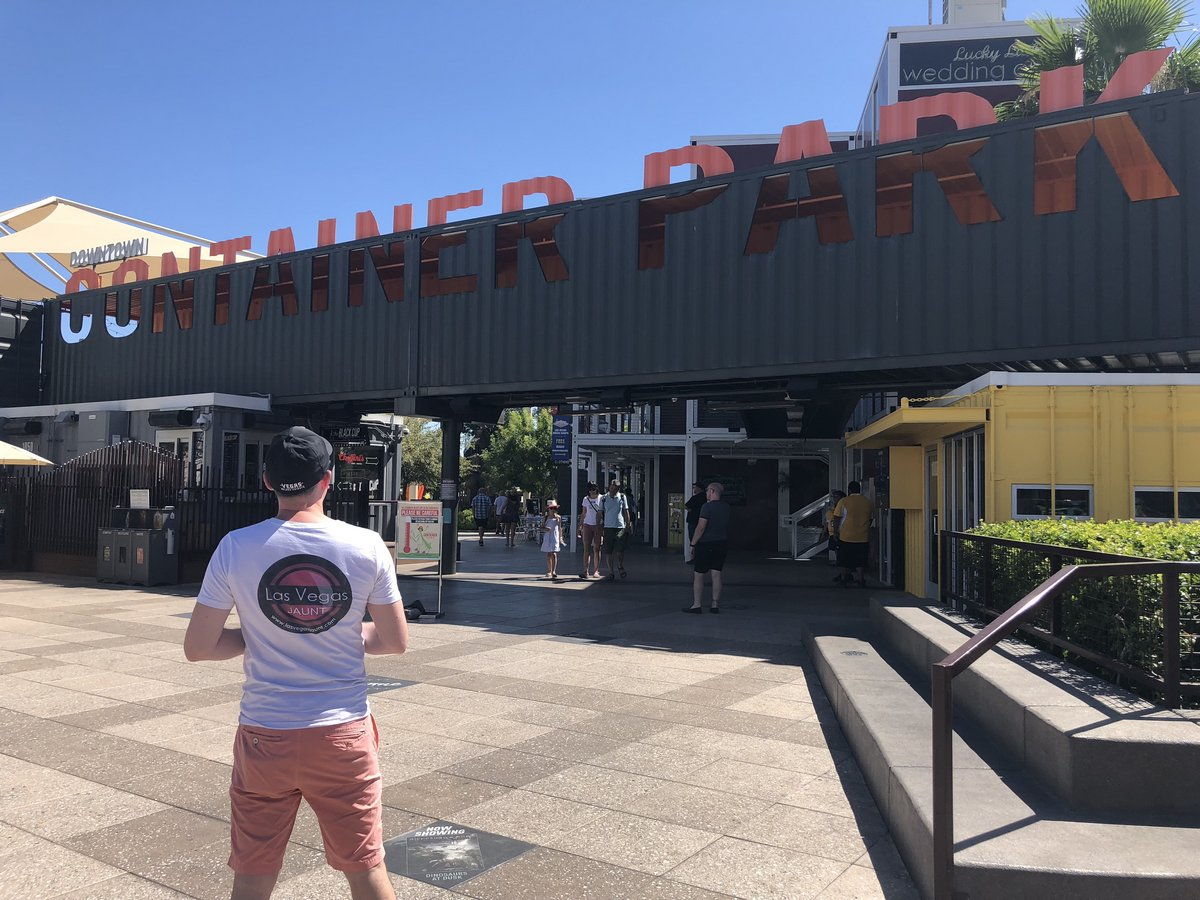 Get ready to shop, dine, and play in the coolest way possible at the Downtown Container Park. This unique venue is made entirely from repurposed shipping containers, creating an eclectic and vibrant shopping and entertainment complex. Don't forget to check out the 40-foot tall, fire-breathing praying mantis sculpture.
SlotZilla Zip Line
Calling all thrill-seekers! It's time to take your adventure to new heights with the SlotZilla Zip Line. Soar above the lively streets of downtown Las Vegas and feel the adrenaline rush as you zip through the air. Choose between the lower Zipline or higher Zoomline as you get ready for breathtaking views and an unforgettable experience.
Neon Museum
Step into a neon wonderland at the Neon Museum, a visual feast for the eyes. This outdoor museum showcases vintage neon signs from Las Vegas' glittering past. Take a guided tour through the Neon Boneyard and marvel at the beautifully restored signs that tell the story of this vibrant city.
Las Vegas Arts District/18b
Get ready to immerse yourself in the artistic vibes of the Las Vegas Arts District. This colorful neighborhood is bursting with creativity, featuring art galleries, studios, and performance spaces. Explore contemporary art exhibitions, dance to live music, or even try your hand at a workshop or class. Don't miss "First Friday," a monthly event where artists and vendors come together to showcase their talent.
INSERT DOWNTOWN MAP
Book Your Stay At Downtown Las Vegas
Downtown Las Vegas has plenty of hotel options, offering everything from retro vibes to contemporary luxuries. You can discover the best downtown hotels with Las Vegas Jaunt! Our website offers incredible deals, expert advice, and exciting itineraries for your dream vacation. Start planning your trip now with Las Vegas Jaunt and experience the adventure of a lifetime!