How to Get From Las Vegas Mc Carran Airport to Your Hotel?
McCarran international airport of Las Vegas is located just a few miles from the Strip. (ex : just 3 miles from the Bellagio).
in order to get to your hotel, we suggest 3 options:
1. Limousine:
Yes you are in Vegas let's get a limo!
If you're traveling with a group why not choose the limo option for a few dollars each? For around 120/150$ (divided by the number of people in your group) you can get a limo with a driver!
Most companies will offer a stop by the «welcome to fabulous Las Vegas» sign and a drive along the Strip before dropping you at your hotel.
In most cases, you will also get the round transfer included to get the limo when you leave Vegas and need to go to the airport.
In conclusion, if you're traveling with a group don't hesitate to go for the limo option and live the full Vegas experience!
There are a lot of companies, you can either find one when you arrive at the airport or book online.
2. Airport Shuttles:
This is the most economic option when you are traveling alone.
It is cheap, usually less than 10$, however, it has two major drawbacks: firstly, you must wait until the shuttle is filled before he leaves the airport, secondly, as all other occupants will usually be heading to different hotels so if you are unlucky and your hotel is at the end of the route it can be relatively long due to the different stops.(this is why, except if you are alone, the taxi is more advisable because it will not cost you more per person and it will be much faster).
3. Taxis: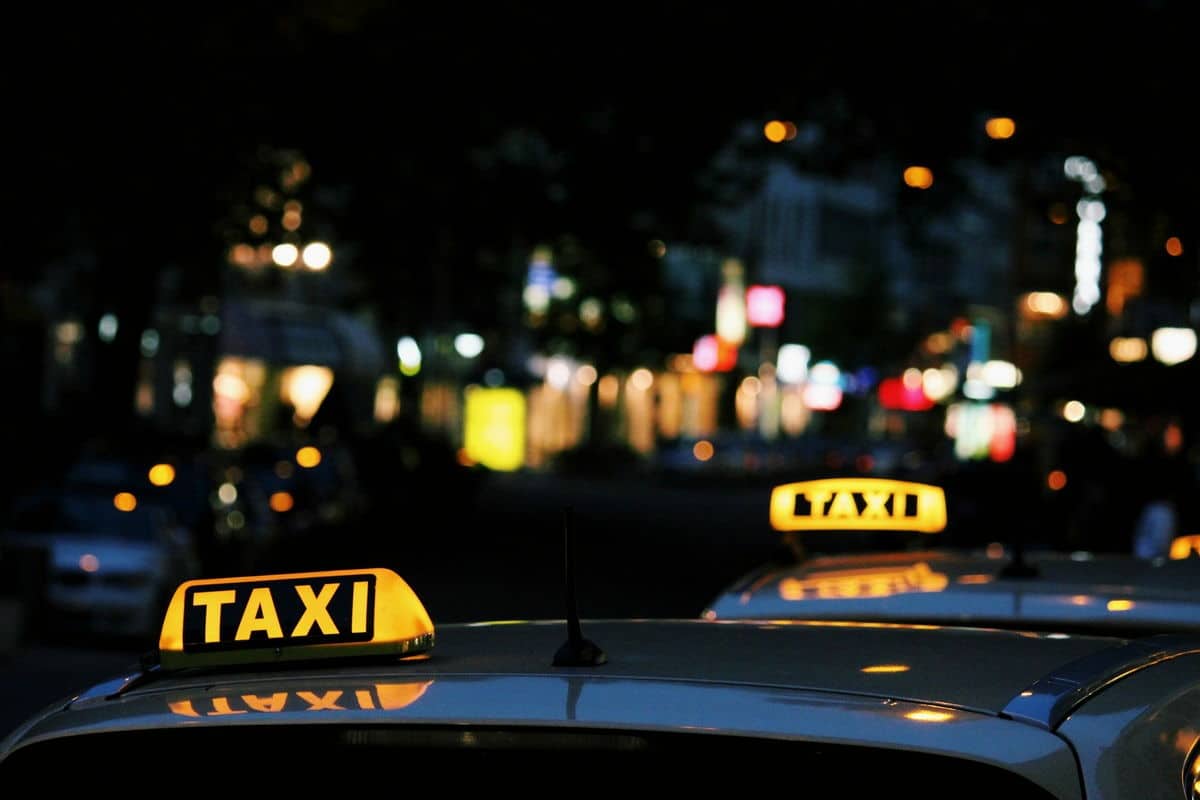 The most practical and economical option for a group of 2 to 4 people.
Warning: although this is not the majority, some taxi drivers are dishonest, especially with people coming for their first time in Las Vegas and not knowing their way around the city. Indeed, there is a road encircling the airport (commonly called " the tunnel ") and drivers use it to scam customers by lengthening the ride which can easily double the price!
First thing to do: when you take the taxi at the airport, to the question "first time in Vegas? that most drivers will ask you, always answer NO, and tell him to not take the tunnel!
Despite this precaution, a dishonest driver may very well use unnecessary detours to get to your hotel without you realizing it if you are not familiar with the city. When you arrive at your destination, if the price seems expensive, do not hesitate to tell the driver that he was not honest and you refuse to pay. In most cases he won't deny it and will offer to pay what you consider fair. In every taxis, you will find the number of the Nevada Taxicab Authority as well as personal information for the driver if you need to fill a complaint (this threat is taken very seriously by the driver).
To get an idea, here is the approximate average cost of a trip between the airport and hotels according to their location (note this may vary depending on traffic, do not be surprised if your price is a few dollars more expensive, but if you are being asked twice those prices then you know there is a problem):
| LOCATION | HOTELS | AVERAGE COST |
| --- | --- | --- |
| South Strip | Luxor – Excalibur – Tropicana – New York New York – MGM – Park MGM… | $12.00 – $17.00 |
| Center Strip | Aria – Cosmopolitan – Bellagio – Caesar Palace – Flamingo – Horseshoe… | $14.00 – $19.00 |
| North Strip | Mirage – Venetian/Palazzo – Treasure Island – Wynn – Circus Circus – The Strat – Sahara… | $16.00 – $21.00 |
| Downtown | El Cortez – Fitzgerald's – Binion's – Plaza – Golden Nugget… | $22.00 – $27.00 |