Vegas Survival Guide: Beginner Roulette Gambling Tips
When you're ready to move from slot machines to table games, these beginner roulette gambling tips are here to help you learn.
Whether you're in Vegas for business or pleasure, gambling is probably on your to-do list.
Most first-time gamblers start with slots while they get a feel for casino etiquette, and some people prefer the solitary nature of slot machine gambling.
To get the true casino experience, though, you should try table games.
Roulette is an easy place for beginners to learn.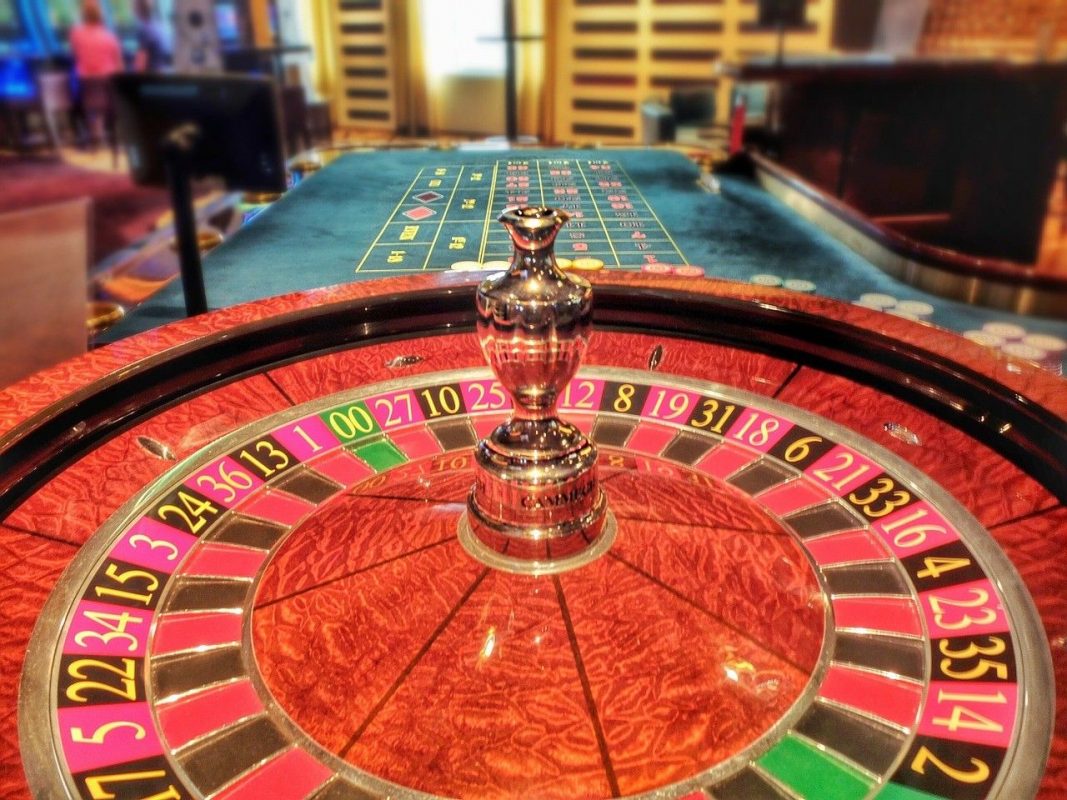 Beginner Roulette Gambling Tips
Roulette is a classic casino game, and it's simple, easy to understand, and easy to play.
Basically, the dealer spins a wheel and releases a ball, and you bet on which of the 38 numbers (including the numbers 0 and 00) the ball will land.
You may be able to find a roulette wheel that has only 37 numbers and omits the 00 place, and there is at least one roulette wheel in Vegas at the time of this writing that also has a 000. For the most part, though, roulette wheels in Vegas include numbers 1 through 36, plus 0 and 00.
Though you might hear experienced gamblers lamenting "double zero" wheels because the odds are slightly less in the player's favor, don't let it worry you too much.
It's gambling.
The odds aren't going to be in your favor anyway. Consider your gambling budget as an entertainment expense, and just have fun.
Table games like roulette are more social than sitting at slot machines because other people are playing at the same table. Be courteous to the others at your table, and everyone will have a great time.
Your First Time Playing Roulette
Purchase roulette chips directly from the dealer at the roulette table. Each player gets differently colored chips to identify them so that it's easier to keep track of bets.
You'll cash them out directly at the table, too. Roulette chips are different than chips from other tables, and it's the roulette dealer's job to know their cash value, so don't walk away without cashing out.
Playing roulette is simple: you just place your chips on the number where you think the ball will land.
If the ball lands in your number, you win. If it doesn't, you lose.
You don't have to bet on a single number, though. Roulette bets fall into two categories: inside bets, and outside bets.
Inside Bets in Roulette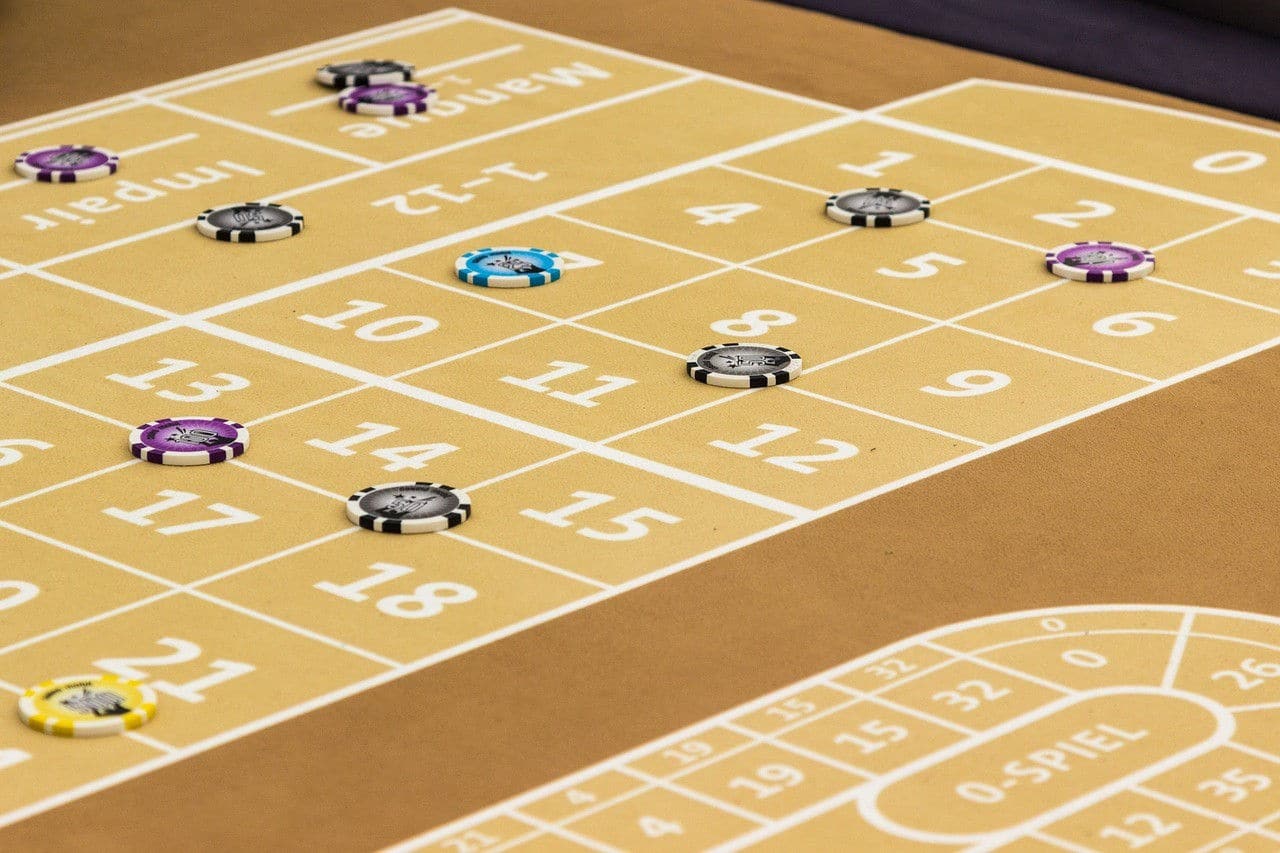 One of the easiest ways to think of inside bets is this: they're placed inside the grid of numbers on the board. Most tables have a guide you can look at to help you understand where to place your chips. Here's a list of inside bets and their payouts on a wheel with a 00 space:
One number (pays 35:1) – You can pretty much guess this one. You bet on one number by placing your chip on it.
Two numbers (pays 17:1) – Bet on two numbers by placing your chip on the line between them.
Three numbers (pays 11:1) – To bet on three numbers, you place your chip on the outside line of the row.
Four numbers (pays 8:1) – Place your chip at the corner of four numbers to bet on all of them.
Five numbers (pays 6:1) – There is only one five number bet, and you choose it by placing your chip on the line connecting 0, 00, 1, 2, and 3.
Six numbers (pays 5:1) – By placing your chip on the outside line of two rows of three numbers, you can bet on a block of six numbers.
Outside Bets in Roulette
Outside bets are usually labeled on the roulette table, and they're essentially ways to bet on an even larger set of numbers. Payouts given here are for tables with a 00. For all outside bets, 0 and 00 are losing numbers.
Dozens (pays 2:1) – Betting on dozens means placing your chip in one of the boxes labeled "1st 12," "2nd 12" or "3rd 12" and they're just what they sound like – betting on 1-12, 13-24, or 25-36.
Columns (pays 2:1) – Place your chip at the bottom of a long column of numbers to bet on all of them.
Red or Black (pays 1:1) – Betting on red or black refers to the background color of the winning number. Remember that roulette wheels have 3 colors – 0 and 00 are green.
Odd or Even (pays 1:1) – Just like betting on red or black, you can bet on whether the winning number will be odd or even. 0 and 00 aren't considered to be either in roulette.
1-18 or 19-36 (pays 1:1) – The last way to bet on almost half of the numbers is to bet on 1-18 or 19-36, also called betting on lows or highs. Place your chip in the box marked 1-18 or 19-36 to choose one of these bets.
Whether you're placing an inside or outside bet, the same thing is true: the more numbers you bet on, the better your odds of winning, but the lower your payout if you do win. Deciding whether to go for a big payoff or a higher possibility of a win is part of the fun of roulette.
Basic Roulette Etiquette
Aside from standard human etiquette (like losing and winning gracefully) there are a few points to keep in mind at the roulette table:
Don't mix chips. Even if your friends are all betting at the same table, each of you has your own colored chips and you should bet individually. Combining two people's chips into one bet isn't allowed.
Hands off when the dealer calls "no more bets." You have plenty of time to decide and place your bets. Once the dealer says there are no more bets, keep your hands off the table and refrain from asking to change or place bets.
Don't touch the marker. Once the ball stops, the dealer places a marker and pays out bets. Keep your hands off the table until you're invited to start betting again, lest you be accused of cheating.
Tip your dealer. Treat your dealers with respect and kindness, especially when you're on a winning streak or when they're being patient with you while you're learning the rules. Make it a habit to always tip your dealers, and good things are likely to happen.