6 Things You Should Never Do in a Hotel
A hotel stay should be a luxurious experience, and we've already told you all the things you should do in a hotel – at least once. But whether you're a hotel room regular or save your stays for special occasions, there are a few things you should never, ever do in a hotel (particularly if you want to keep yourself safe – or stay at that hotel again).
Flaunt your room number
Let's be honest; Vegas is the kind of place where you meet people. And even if that's the goal of your stay here, you want to practice caution when you're out socializing. A good rule of thumb is to never reveal your hotel room number to a stranger – or even someone you've chatted with a few hours. If you're meeting someone for the first time, it's a good idea to do so outside your room – or even outside your hotel. While hotels are typically very secure, you don't want to chance a potentially clever stalker.
Smoke
If you're still smoking, it's obviously not because you don't know the health risks associated with tobacco. That said, most hotel rooms are strictly non-smoking, and that doesn't mean "open the window when you smoke." The thing is, if you're a regular smoker, the acrid odor might not be noticeable to you, but rest assured others will notice it – even your neighbors through the wall. Smoking in a hotel room doesn't just ruin other people's current and future hotel stays, it'll also cost you in cleaning fees.
Sneak in your dog
You love your little doggie, and chances are, you can bring him or her with you when you're on vacation. But don't be sneaky about it. With companion animals becoming more and more common these days, this isn't the first dog, cat or – let's be honest – snake your hotel has seen. Sure, you might be asked to pay a bit more for the animal if he or she isn't a prescribed service companion, but that's a whole lot better than sneaking him past reception in your handbag.
Try to best the minibar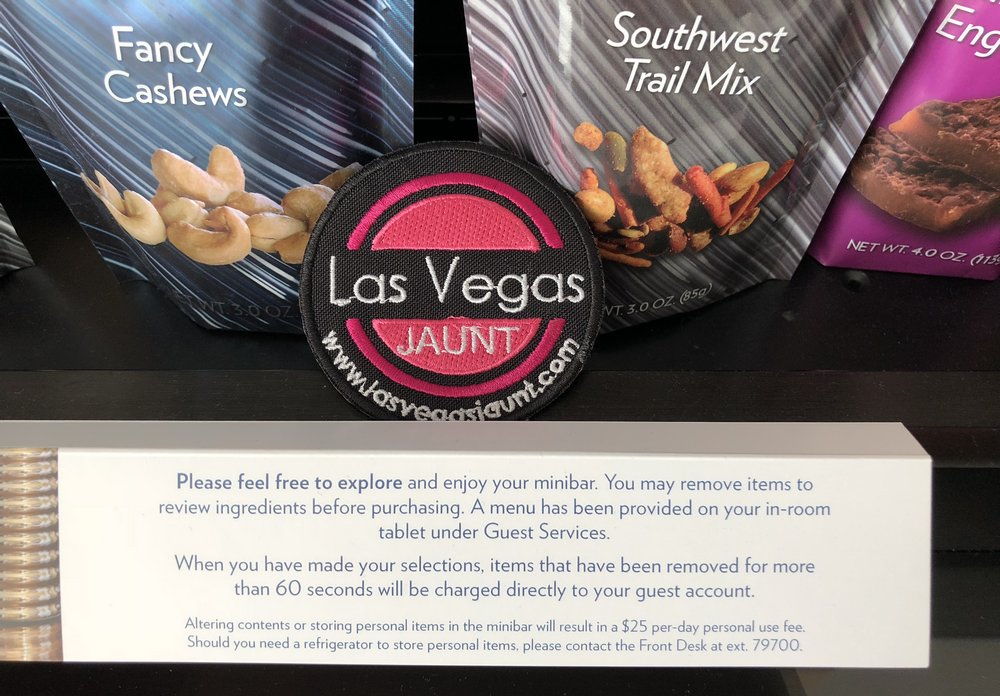 Yes, minibars are expensive. That's because they're convenient, delicious and right there in front of you. That said, don't try to pull one over on hotel staff by stealing that $6 package of nuts and pretending you didn't. Clever snack thieves have long been finding ways to down some liquor, then refill the bottles and pretend you saw (and tasted) nothing, or to eat a chocolate bar and then carefully stuff the wrapper to make it look full again. Hotels are pretty wise these days, and most minibars are now equipped with sensors. You'll no sooner touch that can of diet cake than you'll see it on your bill. Plus, you look silly trying to save $7 for a bag of gummy bears.
Steal
Speaking of stealing things from your room, the minibar isn't the only place you should avoid it. While that beautiful robe might look like a gift all perfectly folded on your bed, it certainly is not. Should you stuff it in your bag, you're looking at a charge of at least $80 on your bill. And that's the thing – your hotel has your credit card number already. Why give them a license to swipe it more times than you'd like? So if you're tempted by the towels, drapes or even light fixtures (it's happened), it's time to find your sanity again.
Overthink things
Anywhere you look, you'll find articles or information aimed at keeping germophobes from ever, every entering a hotel room. Staying in a nice hotel is a luxury – treat it as such! Don't get all obsessed over disinfecting ever surface of the room or sweeping every nook and cranny for signs of pests. Chances are, that four-star room with its professional daily cleaning is more sanitary than your bedroom at home.