100 Free Things to Do in Las Vegas
Whether you've spent your gambling allowance or came to Sin City on a budget doesn't mean the fun ends once the money runs dry. While Vegas is often depicted as the place to come with fat pockets, there are plenty of free things to do in Las Vegas!
You can still experience all Vegas has to offer without spending a dime. You'll be amazed by all the sights and lush amenities to enjoy in a city that's known for expensive bar tabs and other expenses.
And speaking of bar tabs, unfortunately, you won't be seeing free drinks on this list. Rather than watch others gamble to enjoy a few drinks on the house, a new "Drink Voucher System" is in place at casinos like Caesars Palace. That means you'll get free drinks based on what you spend in the machines.
Since missing out on free drinks for non-gamblers can be a bummer, our list makes up for it. Keep reading for all the free things you can do in Vegas!
Free Things to Do on the Las Vegas Strip
1. Welcome to Fabulous Las Vegas Sign
To start off this list, we have to start with a Las Vegas classic: snapping a picture in front of the Welcome to Las Vegas sign.
In the past, this was actually kind of hard to do because the sign was just on a median, but these days it's much simpler. With its own dedicated parking lot, you can head over and spend as much time as you want in front of the sign until you get that perfect shot.
This is guaranteed to give your friends a little FOMO.
2. Sightseeing on the Las Vegas Strip
The Las Vegas Strip is a 4-mile long area of awesomeness.
It's worth it to spend a good amount of time walking from casino to casino, enjoying the bright lights and gorgeous views. We advise you to start at the south end of the Strip (Mandalay Bay) and then make your way up north.
You don't need a car – just your own two feet. You don't have to enter every casino along the way, but there are certain places you can't miss. That includes Bellagio, Aria, Caesars Palace, Venetian, Wynn, Mirage, Luxor, Mandalay Bay, and New York-New York. Sightseeing on the Las Vegas strip is great and doesn't cost a dime!
3. Bellagio Fountain Show
Bellagio is one of the most luxurious and famous casinos in the world.
All day long, Bellagio puts on an amazing fountain show at no cost. You will be amazed at the beauty of the glorious Bellagio fountains and the hotel in the background. The show only lasts a few minutes and takes place every 1/2 hours on daytime and every 15 minutes at night starting at 3 pm on weekdays and at noon on the week-end.
After the show, head inside and check out Bellagio's unique conservatory & botanical gardens located near the hotel lobby. They change each season and make for a perfect photo opportunity.
Bellagio Fountains showtimes:
Monday – Friday:

3:00 p.m. – 8:00 p.m.: show every 1/2 hour
8:00 p.m. – 12:00 a.m.: show every 15 minutes

Saturdays, Sundays* and Holidays:

12:00 p.m. – 8:00 p.m.: show every 1/2 hour
8:00 p.m. – 12:00 a.m.: show every 15 minutes
*On Sundays Fountain show times begin at 11 a.m. and run every 15 minutes from 11 a.m. to 3 p.m.
4. The Mirage Volcano
One of the greatest things about Vegas is simply strolling the strip.
How come? Every hotel is themed to the max and it's truly a spectacle for the eyes everywhere you turn.
One of our favorites is the volcano show at the Mirage. Out front and completely free for all, a massive display volcano erupts every night.
But it's not just that. They've now added flame shooters, a specialized soundtrack, an entire lake, and lighting effects. The Volcano fires nightly on the hour at 8 pm, 9 pm, 10 pm & 11 pm.
This is especially great for kids!
5. Frolic with Flamingos at the Flamingo
If you want to get away from the concrete jungle that's Sin City, spend a little time with various species of bird down at the Flamingo! You'll get up close and personal with nature at their Wildlife Habitat.
It's home to a flock of Chilean flamingos, Ring Teal ducks, Sacred Ibis, pelicans, swans, turtles, and koi fish. It's hard to believe this attraction is free!
Open to the public, you can frolic with flamingos from dawn 'til dusk. Along with experiencing nature's beautiful birds, you can watch pelicans feed at 8:30 AM and 2 PM every day.
Fun for the whole family, you can even take a selfie with parrots! Think of it as a quiet experience with plenty of excitement to go around.
6. The Wynn Lake of Dreams Show
When it comes to free things to do in Las Vegas, the Wynn Lake of Dreams show is among the most exclusive. Only those guzzling fancy drinks on the Parasol Down patio (or dining on the patios at Lakeside or SW Steakhouse) at night will experience Wynn's signature water attraction on the 3-acre Lake of Dreams.
With a $14 million digital and artistic upgrade this year by its original 2005 creators, the show's musical acts are entirely new. There's advanced animatronics (like a 30-foot frog), floating video orbs, 5,500 LED lights, and a 3D fly system.
To catch these immersive theatrics, look toward the lake and 90-foot performance waterfall every half hour, beginning at dusk.
7. The Grand Canal Shoppes at the Venetian
It's no secret that not all the hotels on the strip are authentic. For example, the Luxor sphinx doesn't exactly make you feel like you're in Egypt and the New York-New York Statue of Liberty isn't the same as Lady Liberty.
But The Venetian, on the other hand, is remarkable. Take a step inside the hotel lobby and soak in the ambiance of Venice, Italy.
Inside you'll find canals, opera singers, accordion players, gelato, cannolis, and most of all, gondolas! Both inside and outside, The Venetian created what they call the Streetmosphere which includes gondolas floating down the canals, gondoliers singing, and beautiful music playing throughout the property.
It's a definite Las Vegas highlight.
8. Las Vegas Walk of Stars
Similar to the Hollywood Walk of Fame, the Las Vegas Walk of Stars is a tribute to those who helped make the city what it is today. 
It began in 2004 and is now a four-mile stretch on Las Vegas Boulevard, between Sahara Avenue and Russell Boulevard.
Get a real feel for those who put Las Vegas on the map and take some selfies with your favorite "stars!": Frank Sinatra, Elvis Presley, Wayne Newton, Sammy Davis Jr., Dean Martin, and many more!
9. Paris Eiffel Tower Light Show
The half-scale Eiffel Tower replica at Paris Hotel & Casino uses 300 color washing light fixtures and 800 white strobe lights to create a stunning choreographed light show every night!
You can watch it every 30 minutes on the hour and half hour from sunset to midnight.
10. Miracle Mile Mall Rainstorm Show
Next time you're shopping on the Las Vegas Strip, you can enjoy the desert rain without bringing an umbrella.
The free indoor rainstorm attraction inside the Miracle Mile Shops at Planet Hollywood Resort & Casino alternates between lightning, thunder, fog, and pouring rain. It's not necessarily a must-see attraction, but it's worth a pause between 10 a.m. and 11 p.m. at the top of the hour Monday-Thursday, every half hour Friday-Sunday.
11. The Bugsy Siegel Memorial at the Flamingo
Infamous mobster Bugsy Siegel was a key player in the development of the Las Vegas Strip. He opened the casino at the Flamingo Hotel in 1946 but was shot dead in California in 1947.
Though Sin City and the Flamingo Las Vegas are no longer run by the mob, there's a commemorative stone pillar with a plaque commemorating Siegel in the hotel's outdoor garden, behind the flamingo habitat and waterfalls, opposite the Garden Chapel.
12. The Wynn Floral Atrium
Colorful flowers have been sculpted into beautiful lifesize masterpieces in the Wynn Floral Atrium. As you walk along the atrium's naturally-lit paths, it's easy to forget you're inside a casino.
Among the centerpieces of the atrium are a 20-foot-tall hot air balloon and a 13-foot-tall carousel with horses on permanent display since 2013. The approximately 60,000 fragrant and vibrant flowers are changed out by Wynn's team every few weeks.
13. The Floral Atrium at the Mirage
These days there are tons of atriums in hotels on the Las Vegas Strip, but when the Floral Atrium opened at the Mirage in 1989 it was kind of a big deal. This indoor rainforest near the Mirage's front entrance was the first of its kind.
Housed under a naturally-lit 100-foot-high dome, the atrium provides an alternate pathway for guests who are sick of walking on casino carpet. It takes you through a little forest of 60-foot palm trees, lagoons, tropical flora, and cascading waterfalls. You won't be able to stop and smell any roses, but there are 300 fresh orchids, 1,000 bromeliads, and more than 100 different types of plants.
14. Explore The Park Vegas
It is not a traditional park with large patches of grass and jungle gyms. Rather, the Park Vegas is a pedestrian-friendly outdoor dining, shopping, and entertainment district with fully grown trees and flowers, waterfalls, and public art (like the 40-foot-tall Bliss Dance sculpture).
The weather in Las Vegas is usually sunny and bright, making the Las Vegas Strip a perfect place for this open-air attraction. Located next to the Park MGM Hotel and Eataly Las Vegas, it's a family-friendly atmosphere for strolling on your way to the adjoining T-Mobile Arena.
15. The Palazzo Waterfall Atrium
Located at the entrance to the Grand Canal Shoppes, the Palazzo Waterfall Atrium is a multi-story attraction that begs for insta-worthy photo opps.
The seasonal and Chinese New Year floral displays are created by the Venetian and Palazzo horticulture team. It's hard to say what's more spectacular, the flowers and foliage or the cascading two-story waterfall.
Escalators transport guests up and down to shops and cafes on either side of the waterfall, while a domed skylight naturally lights the floral displays and artist Laura Kimpton's "Love" art piece, featuring 12-foot-tall letters spelled in ruby steel.
16. The Atlantis Aquarium at the Forum Shops Inside Caesars Palace
At the top of the west end of the Forum Shops at Caesars Palace is a 50,000-gallon saltwater aquarium with 300 unique species of exotic fish.
Located just past the hourly animatronic Atlantis Fountain Show, the aquarium is surrounded by seating so you can watch the fish swim when you stop to rest your feet or wait for your table at Cheesecake Factory.
Fish fans can watch the aquarists feed the fish daily at 1:15 and 5:15 p.m. or take a complimentary guided tour of the aquarium's support facilities, Monday-Friday at 3:15.
17. The Coral Reef Aquarium at the Mirage
Nearly 450 exotic fish welcome guests at the front desk of the Mirage every day. The angelfish, pufferfish, tangs, sharks, and other sea creatures swim inside a 53-foot-long, 20,000-gallon saltwater tank, behind the hotel's front desk. 
Created to simulate an authentic coral reef, the aquarium houses 85 different finned and gilled fish species. If you are near the front desk early in the morning, you might catch divers swimming with the fish to maintain this gorgeous free attraction.
18. The Cosmopolitan Chandelier Lounge
The Cosmopolitan Hotel & Casino hosts one of the most epic bars in Las Vegas!
The glimmering Chandelier Bar and Lounge will greet you with millions of crystals as soon as you walk in! It's a perfect spot to take a nice selfie!
For a unique experience, order their famous secret signature cocktail called Verbana. This drinks is served with a Szechuan Button which has unique electrifying properties when it is chewed!
19. Bellagio Conservatory & Botanical Gardens
The breathtaking Bellagio Conservatory and Botanical Gardens is a longtime, must-see Las Vegas attraction.
The 14,000-square-foot conservatory houses thousands of flowers, plants, and trees under the natural light of a 50-foot glass ceiling, undergoing an extreme makeover every season, and for Chinese New Year, by the horticulture team.
The current display for winter features four scenes, each representing different holiday traditions. The epicenter is a 42-foot-tall freshly cut, silver-tipped fir tree, decorated with 7,000 lights, 2500 ornaments, and a Swarovski crystal tree topper.
To get to the conservatory from the casino, head past the Dale Chihuly hand-blown glass lobby ceiling toward the entrance to the parking garage and South Tower.
20. The World's Tallest Chocolate Fountain at Bellagio
The next time someone asks you if you've ever seen the Bellagio fountain show, you may want to clarify which one.
Though much less massive than the iconic water attraction out front, the chocolate fountain fronting the Bellagio Patisserie is pretty nice too. The climate-controlled fountain constantly and quickly circulates white, medium, and dark confectionary grade chocolate through hand-crafted artistic glass vessels.
At 27 feet tall, the fountain is the Guinness world-record-holding largest chocolate fountain in the world. It's also the world's tastiest (we presume). But don't plan on getting a taste of the chocolate as the fountain is on display behind glass.
21. The LINQ Promenade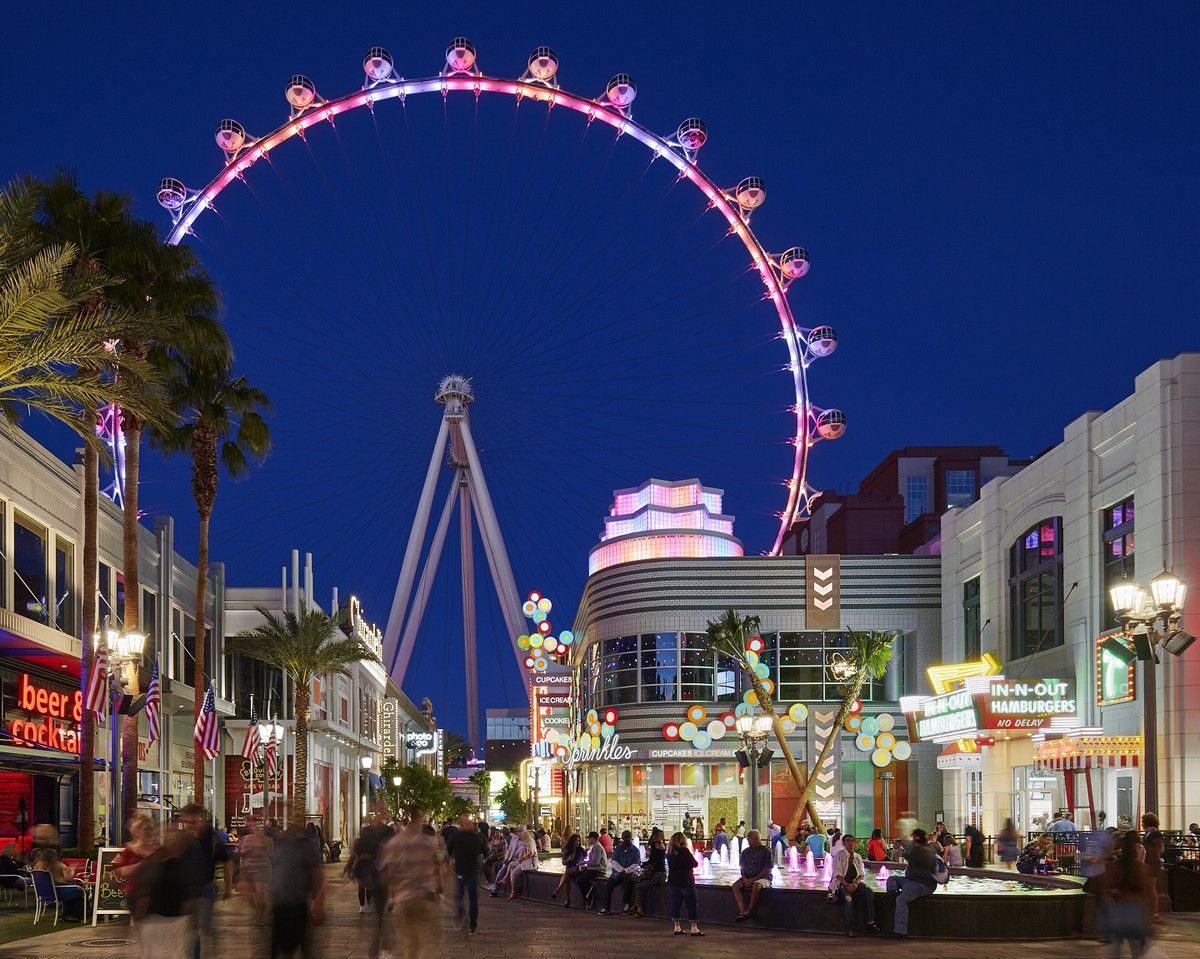 Head outside to the Linq Promenade for more than 35 retail, dining and entertainment options. The open-air pedestrian area spans more than 300,000-square-feet of space between the Linq and Flamingo hotels on the Las Vegas Strip, across from Caesars Palace.
If you still can't picture where it's located, here's a hint: The 550 foot High Roller observation wheel stands out among the Las Vegas skyline at its eastern end.
Along with the trendy stores and restaurants is a massive music venue, Brooklyn Bowl, which as the second half of its name implies, has bowling (in addition to food and music). There's also a Fly LINQ Zipline for thrill-seekers, the only zipline on the Strip. 
22. Take a Photo With the Iconic Crazy Girls Statue
Wanna get mooned by the seven showgirls?
The iconic "Crazy Girls" statue features a lucky number of bodacious backsides, sculpted at scale, in bronze. Originally turning heads outside of the Riviera on the Las Vegas Strip, the high-end rear ends were cast from the butts of actual "Crazy Girls" dancers. The show and the statue have since made the move to the casino floor at Planet Hollywood Hotel-Casino.
23. Carnaval Court at Harrah's
Don't worry about arriving too early or too late for the party at Harrah's Carnaval Court. The shaded, open-air venue is a nonstop party, easily accessible to and fro the Las Vegas Strip, so you can stumble in whenever you feel like it.
Live music and DJs, flair bartenders, and blackjack tables keep the atmosphere buzzing all day and all night long.
24. Circus Acts at Circus Circus
The circus has been known to come to town but in Las Vegas, you can come to the circus. Circus Circus on the Las Vegas Strip is home to the world's largest permanent circus.
The high-flying, mind-blowing performances take place on the center stage of the Carnival Midway. You'll see clowns, trapeze artists, juggling masters, contortionists, and more, starting at 1:30 p.m. Monday-Thursday and 11:30 a.m. Friday-Sunday.
25. Big Elvis Show at Harrah's Piano Bar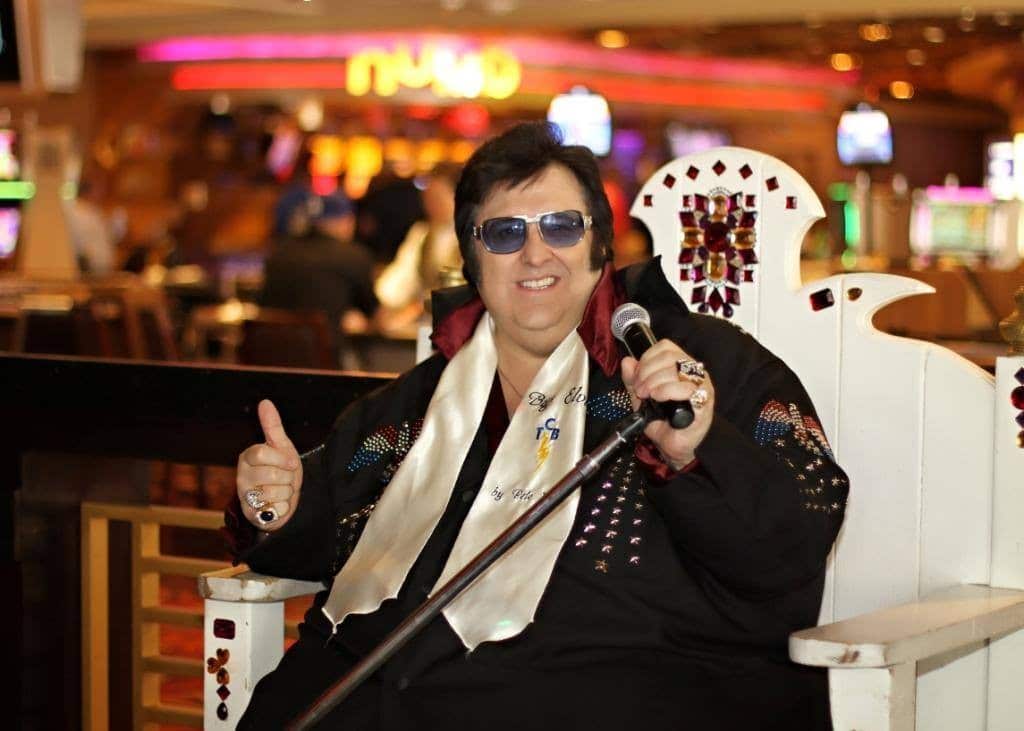 Just a few steps from the action-packed Carnaval Court, Harrah's Piano Bar tickles the ivory with live performances like dueling piano shows, singers, tribute artists, and karaoke.
One of the biggest draws, literally and figuratively, is Pete Vallee, who stars as "Big Elvis." This veteran Elvis impersonator has performed in numerous casinos including the Sahara, various Stations Casinos, and Bill's Gambling Hall (now The Cromwell). He also has his own star on the Las Vegas Walk of Stars, just outside the piano bar.
26. Watch a Fashion Show
The Fashion Show is more than a shopping mall with retail, dining, and art. It's also home to an 80-foot, retractable runway with fully integrated theatrical lighting, digital screens, rigging, and sound capabilities.
On select weekends, runway models put on eye-popping fashion shows for shoppers.
See a piece of clothing you like? Good news. After the models do their little turns on the catwalk, you can buy their clothes. Pieces worn by the models on stage are sold in the shops at the mall.
Definitely a step up from headless mannequins.
27. Cirque du Soleil Magical Technical Tour
Get an insider look at the technology behind The Beatles "Love", a Fab Four-inspired Cirque du Soleil show at the Mirage.
The 30-minute tour, which takes place in the ADA-accessible "Love" Theater, includes a narrated demonstration and access to the show's technical elements. Guests will score a special offer, to be presented at the box office if purchasing a show ticket.
28. Fiori di Como Art Display by Dale Chihuly at Bellagio
Head to the Bellagio lobby and look up!
The Fiori di Como art display by Dale Chihuly is an impressive glass ceiling made of over 2,000 pieces of handblown glass flowers!
29. Bellagio Cirque du Soleil Art Gallery by Richard MacDonald
Over 50 bronze sculptures by Richard MacDonald along with original drawings, screenprints and lithographs featuring circus and performing artists are on permanent display at the Bellagio Cirque de Soleil Art Gallery located in the O Theater lobby.
30. The Cosmopolitan Art Tour Led by Rose Chatbot
Hundreds of pieces of artwork are displayed all around The Cosmopolitan.
To help you find them you can use The Cosmopolitan Digital Concierge / Chatbot named "Rose". Just text "READY" at 702.930.8188 and Rose will guide you through her on-property art tour.
Don't miss the Art-o-mat machines which are repurposed cigarette vending machines that distribute original artwork by more than 400 artists!
31. The Cosmopolitan Lobby Digital Art Installation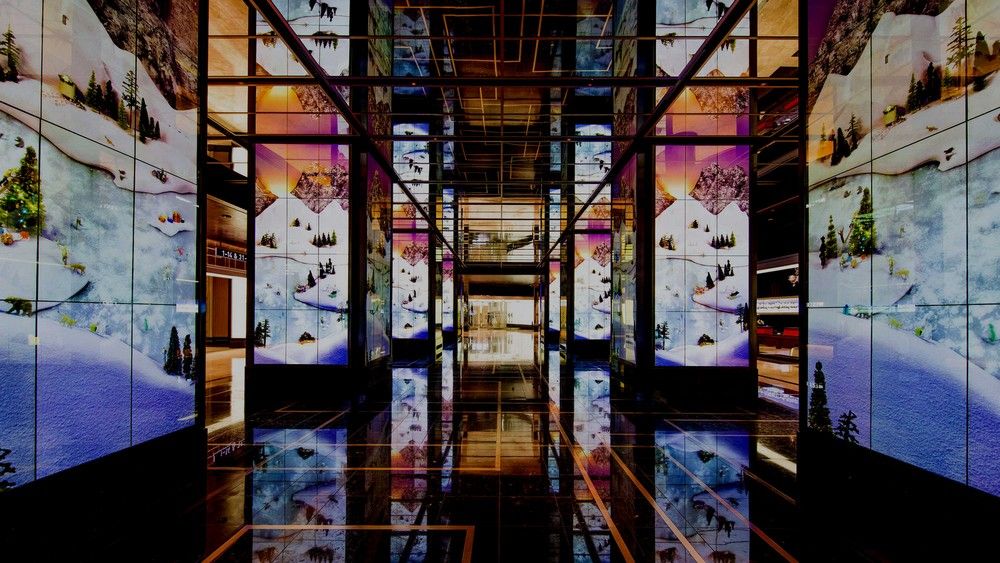 When is a lobby not just a lobby but also a work of art? When it's the lobby at the Cosmopolitan of Las Vegas.
The hip hotel and casino's lobby is the colorful palate for an award-winning digital art installation that perpetually displays curated images on eight 15-foot columns and a panel spanning the length of the front desk.
The Cosmopolitan's digital art program is just one piece of the property's larger public art program. Murals, sculptures, and other public art pieces by artists from around the world grace several spaces both inside and outside of the property. It's like visiting an art gallery for free.
32. The Aria & CityCenter's Fine Art Collection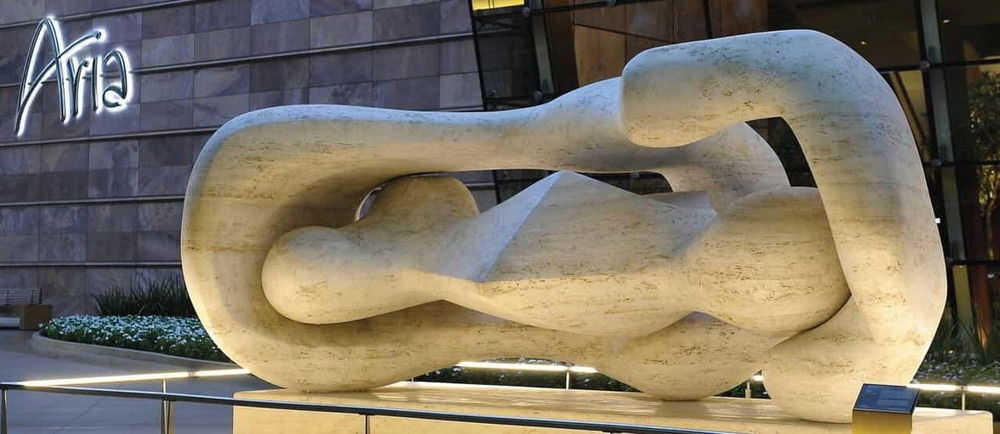 When it comes to permanent public art collections, the Fine Art Collection at CityCenter was the Strip's first. Ranging from sculptures and paintings to enormous installations, the eclectic collection includes public art by acclaimed artists like Jenny Holzer, Claes Oldenburg, Coosje van Bruggen, Frank Stella, Henry Moore, James Turrell, and Richard Long. 
If you don't recognize any of those names, that's ok. You can still explore their art.
Located throughout the Aria campus—Aria Resort & Casino, Vdara Hotel & Spa, The Shops at Crystals, and Veer Towers—the collection includes a wide variety of pieces, ranging from quirky (Nancy Rubin's "Big Edge," made of stainless steel and aluminum water vessels) to glamorous (Maya Lin's 84-foot-long "Silver River" above Aria's registration desk). You'll likely stumble upon something interesting at just about every turn.
33. Amazing View From the Strat Observation Deck
Visiting the observation deck on top of the 1,149 foot tall Strat Tower costs $20 per person but there's a twist: accessing the 107 Skylounge just one floor below is free!
Stop at the desk next to the Skypod elevators and ask to go to the Skylounge so you can ride the elevators up for free!
34. The Delano Skyfall Lounge
Another great spot for a panoramic overlook of the city is the Skyfall Lounge on top of the Delano Las Vegas Hotel.
The bar opens at 5 p.m. everyday and admission is free!
35. The Coca Cola Store
After a long walk on the world-famous Las Vegas Strip, you're probably ready for a thirst-quenching beverage.
At the Coca-Cola Store, you can sample 16 different types of Cokes from around the world in the cafe (for a fee) and check out one-of-a-kind merchandise, like Coca-Cola polar bear plushies, mugs, glasses, clothing, and much more.
There are lots of photo-worthy spots at this refreshing multi-story retail destination including the Coca-Cola Polar Bear.
Hours are Monday-Thursday, 11 a.m. – 9 p.m., and Friday – Sunday, 11 a.m. – 11 p.m. Hours may vary on holidays.
36. Hershey's Chocolate World
Just a hop, skip, and a jump away from New York-New York Hotel & Casino's lifelike Statue of Liberty replica is the West Coast flagship two-story Hershey's Chocolate World and a Statue of Liberty sculpture made from almost 800 pounds of Hershey's milk chocolate.
This 13,000-square-feet retail destination also has more than 800 Hershey products, including Jolly Ranchers, Reese's Peanut Butter Cups, oversized Hershey's chocolate syrup bottles, fresh bakery items, and much more.
You can fill a bag with tons of Kisses or personalize your very own Hershey's milk chocolate bar wrapper.
The store is open Sunday – Thursday, 9 a.m. – midnight, and Friday – Saturday, 9 a.m. – 1 a.m.
37. M&M'S World
Located in Showcase Mall next to MGM Hotel & Casino, the 28,000 square foot M&M's World offers four levels of mouth-melting retail and chocolate fun.
At the world's premier M&M store, you'll travel between the floors via escalator and discover something sweet at every stop, including an interactive 3-D film, "I Left My M in Vegas." You can personalize M&Ms with a special message or check out a replica of Kyle Busch's 18 M&M's-sponsored NASCAR and racing merchandise. As for the merchandise, there's just about every single M&M-themed gift you can think of, from plushies to posters, spatulas to soccer balls, laptop covers to lip gloss.
M&Ms World is open daily from 10 a.m. to 9 p.m.
38. Vegas Whiskey Experience at the Venetian
Sample fine whiskeys on a guided taste tour nightly at 7 p.m. during the free whiskey experience at Spirits & Spice in the Grand Canal Shoppes at the Venetian Hotel.
You don't have to be a whiskey connoisseur to enjoy this educational experience. The staff are whiskey experts and they're happy to share their knowledge. You will taste a little, learn a lot, and probably want to come back for more.
Located next to Tao Night Club, space is limited for the tour so you may want to get to Spirits & Spice early. As long as you are at least 21 years old, you can pass the time by checking out the store and sampling fine spirits, wines, oils, and vinegar (and have anything shipped to your home).
39. Ride a Free Tram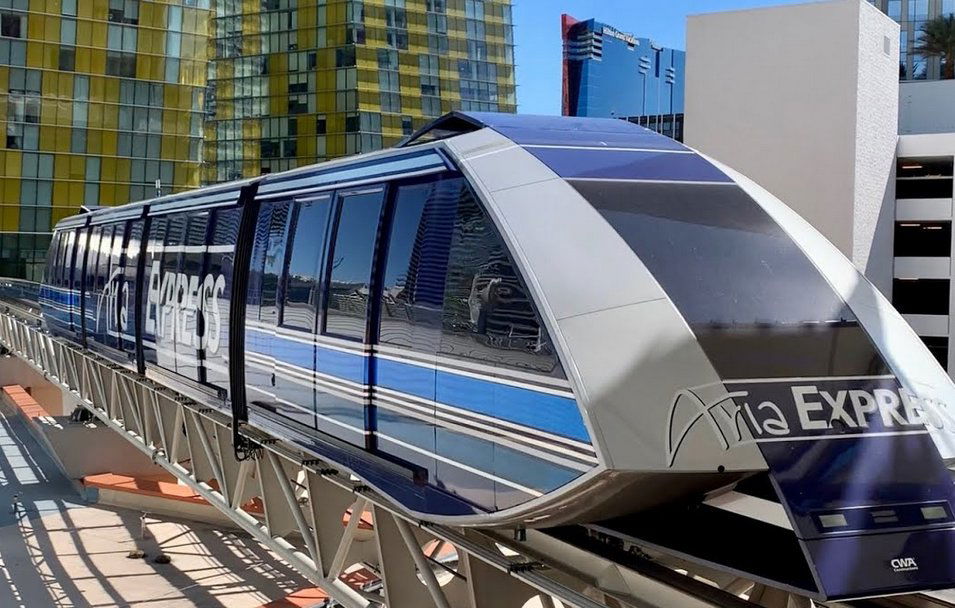 If you get tired of walking you can always use one of the following 3 Free Trams:
Mirage – Treasure Island Tram
Bellagio – CityCenter – Park MGM Tram
Mandalay Bay – Luxor – Excalibur Tram
40. Visit a Farmers Market
While the Las Vegas Valley is a desert, we are home to a surprising number of local farmers markets. Here are a few that will best suit your needs as a tourist:
Market in the Alley: A curated market by Fergusons Downtown, this farmers market features local makers, curators, artists, musicians, and culinary innovators. It takes place the third Sunday of every month from 6 to 10 p.m. in downtown Las Vegas, between 10th and 11th street on Fremont.
Downtown 3rd Farmers Market: Also known as the Intuitive Forager Farmer's Market, this indoor and outdoor market features organic produce, local farms, artisanal foods, and free family activities on Fridays and Saturdays, from 9 a.m. to 2 p.m., at 300 N. Casino Center Blvd.
Country Fresh Farmers Market: Located in Downtown Henderson at the Water Street Events Plaza, 240 S. Water St., this market hosts dozens of vendors including California and local farmers selling farm-fresh produce and some organic produce. It takes place Thursdays from 9 a.m. to 4 p.m.
The District Farmers Market: You'll find fresh produce from local farmers at The District at Green Valley Ranch on Thursdays, from 4 p.m. to 8 p.m. (March-May and September-December).
Downtown Summerlin Farmer's Market: Located at the family-friendly Downtown Summerlin outdoor shopping mall, this market carries organic, sustainably grown produce from California and Nevada family farms on Saturdays from 9 a.m. to 2 p.m. under the Pavilion.
Farmers & Makers Market at the Silverton: Presented by the Artisan Craft Festival, this market features 30 vendors and free parking. It takes place on The Green in front of the Silverton Hotel & Casio's main entrance from 9 a.m. to 3 p.m. every Sunday.
41. Line Dancing Lessons at Gilley's
Grab your cowboy hat and boot scoot over to Gilley's Saloon at Treasure Island Hotel & Casino for free line dancing lessons Monday through Friday from 7 p.m. to 8 p.m.
There's no charge to get in, which means you can put your new dance skills to the test, accompanied by a country soundtrack, as soon as your lessons are done. Or, hop on the mechanical bull and see how long you last.
42. CBS Television City Research Center at the MGM Grand
When in Vegas, you can be whoever you want to be (what happens here, stays here, remember?). So why not experience the life of a network executive at CBS Television City Research Center inside MGM Grand? Your mere opinion will help decide the fate of television pilots for one of four studios, including CBS, MTV, Nickelodeon, and other Viacom networks.
Screenings run around every half hour and can last up to an hour. There is no charge and reservations are not needed. Just head to the research center near the MGM Grand pool at the end of the Studio Walk. There are many incentives for helping out including a chance to win a home-theater system worth over $9,000.
CBS Television City Research Center is open daily from 10 a.m. to 8:30 p.m.
43. Take a Selfie in a Famous Movie Location
Las Vegas is a popular location for film shoots for a variety of reasons, ranging from the low cost to shoot here to the city's iconic status. There are several famous film locations on the Las Vegas Strip, downtown, and beyond where you can take a selfie. Here's a look at just some of them:
Caesars Palace: The Hangover, Iron Man, Intolerable Cruelty, History of the World Part I, Oh God! You Devil, Rain Man, Showgirls (in the Forum Shops), and Dreamgirls.

The Mirage: Vegas Vacation (also filmed at the Hoover Dam)

The Bellagio: Oceans 11

Bally's: Honeymoon in Vegas and Casino

Red Rock Canyon: Fear and Loathing in Las Vegas

Tropicana: Godfather, Viva Las Vegas, and Diamonds are Forever

The Venetian: Rat Race and Miss Congeniality 2: Armed and Fabulous

Wynn Las Vegas: Paul Blart Mall Cop 2

Planet Hollywood: What Happens in Vegas

Aria: Jason Bourne and Last Vegas

Circus Circus: Diamonds are Forever, Austin Powers: International Man of Mystery, and Baby Geniuses (in the Adventuredome)

Graceland Wedding Chapel: Fools Rush In and Fear and Loathing in Las Vegas

Atomic Liquors: Hangover and Casino

Neon Boneyard and Museum: Mars Attacks!
44. Free Gambling Lessons
Many casinos in Las Vegas offer free gambling lessons before you try your luck on your own, including:
Luxor: Craps, Black Jack and Roulette daily at noon

New York-New York: Craps at 11 a.m.; Blackjack at noon

Excalibur: Roulette at 1 and 9 p.m.; Blackjack at 1:30 and 9:30 p.m.; Poker at noon; Craps at noon and 8 p.m.

Circus Circus: Blackjack at 10:30 a.m.; Roulette at 11:30 a.m.; Craps at 12:30 p.m.; Slots at 2 p.m.

The Venetian/The Palazzo: Craps at 11 a.m. Sunday – Thursday, 11 a.m. Friday – Saturday; Blackjack at 11:45 a.m. and 7:45 p.m. Sunday – Thursday, 11:45 a.m. Friday – Saturday; Roulette, noon and 8 p.m. Sunday – Thursday, noon Friday – Saturday; Poker, daily at 10 a.m.

Plaza Hotel Casino: Craps lessons, Monday- Thursday at 4-5 p.m.

Boulder Station: Poker on Thursdays at 3 p.m.

Golden Nugget: Poker and Craps at 10 a.m.; Pai Gow at 10:30 a.m.; Roulette at 11:30 a.m.; Blackjack at noon

Mandalay Bay: Poker at 2 p.m.

MGM Grand: Poker at 10:30 a.m. and 6 p.m.

South Point: Craps at 10:15 a.m. on Tuesdays and Thursdays, 11:15 a.m. Saturdays

Stratosphere: Poker at 8 a.m. Saturdays and Sundays
45. Visit the Five Lucky Rubbing Spots at Caesars Palace
Check out these 5 lucky spots at Caesars Palace to make sure your luck is in good shape:
Touch the big toe of Michelangelo's Statue of David located in the Appian Way Shops,
Fist bump the glove of the Joe Louis statue near the Race & Sports book,
Touch Cleopatra's golden bosoms at the Cleopatra's Barge,
Rub the left index of the Augustus Caesar statue in the hotel lobby,
Finally, visit the lucky Brahma Shrine located outside close to the lobb
46. Say Namaste to Poolside Yoga Sessions
Silent Savasana hosts unique yoga experiences. Oftentimes poolside at various resorts, you're given headphones equipped with relaxing music and instructions from the yogi.
Known as "silent yoga," all you need is to bring your own mat and the whole thing is free. You'll just have to keep an eye out for when they're coming to a resort closest to you in the summer.
Bring your friends and family, just be sure to respect other people there. The whole point is to be silent, not to ruin it for others.
Free Things to Do in Downtown Las Vegas
47. Rock Out to a Free Concert on Fremont Street
Fremont Street is an absolute blast. Drinks are inexpensive, clubs are much cheaper than on the Strip, and there are some excellent free activities.
The Fremont Street Experience is home to a lot of unique attractions. While most of them cost money, there is one thing you can do for free that's fun: catch a concert.
In recent years, a lot of bands took to the different stages throughout Fremont Street. Fans and passersby rocked out to the likes of Billy Ray Cyrus, Halestorm, and The Cult to name a few. It's all a part of their "Downtown Rocks Concert Series."
While we're still waiting to see the 2021 lineup, you can catch these free concerts during the summertime. Other free concerts will normally be around special occasions like NASCAR Weekend.
48. Check Out the World's Largest Video Screen
While you're at Fremont Street you'll also be able to watch the Viva Vision in action!
The 1,375 feet long Viva Vision screen is simply the world's largest video screen made up of 49.3 million energy-efficient LED lamps suspended 90 feet above your head!
The six minutes light shows run every hour 24/7.
49. Take a Photo With 1 Million Dollars at Binion's!
Even if you never win $1 million in a Las Vegas casino, you can still look like a millionaire by posing for a free photo with Binion's $1 Million Display. The one-of-a-kind display holds exactly one million dollars in cash denominations ranging from ones to one hundred dollar bills.
You must be 21 years of age or over to pose with the money display. You'll receive a glossy souvenir photo inside a souvenir frame and bragging rights for your friends back home.
Located next to Club Binion's, the $1 Million Display is open from 9 a.m. to 11:30 p.m. daily.
50. See Gold
Another thing you have to check out is the world's largest gold nugget.
No, it wasn't found here in Las Vegas, but it's here now because–it's Vegas. Of course it's here!
Actually found in Australia back in the 80s, it was sold to The Golden Nugget Hotel and Casino for more than a million dollars. And now it's on display for anyone to see.
What's even crazier? It weighs more than 61 pounds! Check out this world wonder in the hotel lobby on Fremont Street.
As VitalVegas.com reported, the Golden Nugget Las Vegas has loaned the original gold nugget to their sister property in Biloxi which means, at the moment, the nugget displayed in Las Vegas is a replica.
51. The Berlin Wall at Main Street Station
When the Berlin Wall fell on Nov. 9, 1989, it was a momentous occasion in time for people around the world, including those of us in Las Vegas.
While pieces of the wall have made their way into the hands of collectors everywhere, one 10-feet wide and six-feet tall piece of the wall somehow ended up in Sin City. Strangely enough, the piece at Main Street Station Hotel and Casino in Downtown Las Vegas is not on display in the casino or lobby, but inside the men's bathroom with four urinals attached.
Fortunately, this historic monument is encased in glass in case any drunken tourists decide to play target practice.
52. Rub The Blarney Stone at The D For Good Luck
Who says Las Vegas isn't sentimental? The D Las Vegas gives a nostalgic nod to loyal patrons who remember when the hotel was Fitzgeralds. The original property's lucky Blarney Stone is on display on the second floor.
Located on a pedestal between a bar and some slot machines, the stone comes from the famous Blarney Castle in Ireland.
While it's typically considered good luck to rub and kiss it, the stone was bad luck for one player who tried to steal it, according to Vital Vegas. Fortunately, it was quickly recovered and put back on display.
You may want to wash your hands after rubbing it.
53. Visit the Oldest Operating Casino in Las Vegas
Open since 1906, the Golden Gate Casino was the first hotel in Las Vegas. Today it's a modern property in a prime location on Fremont Street and it draws inspiration from its colorful history.
The Golden Gate features modern hotel rooms, a full casino, sportsbook, and bars.
In the 20s the Golden Gate had dancing flappers. In the 50s it had a 50 cent shrimp cocktail. Now, many renovations later, the hotel-casino has dancing dealers and the shrimp cocktail costs $9.99.
54. Golden Nugget Shark Tank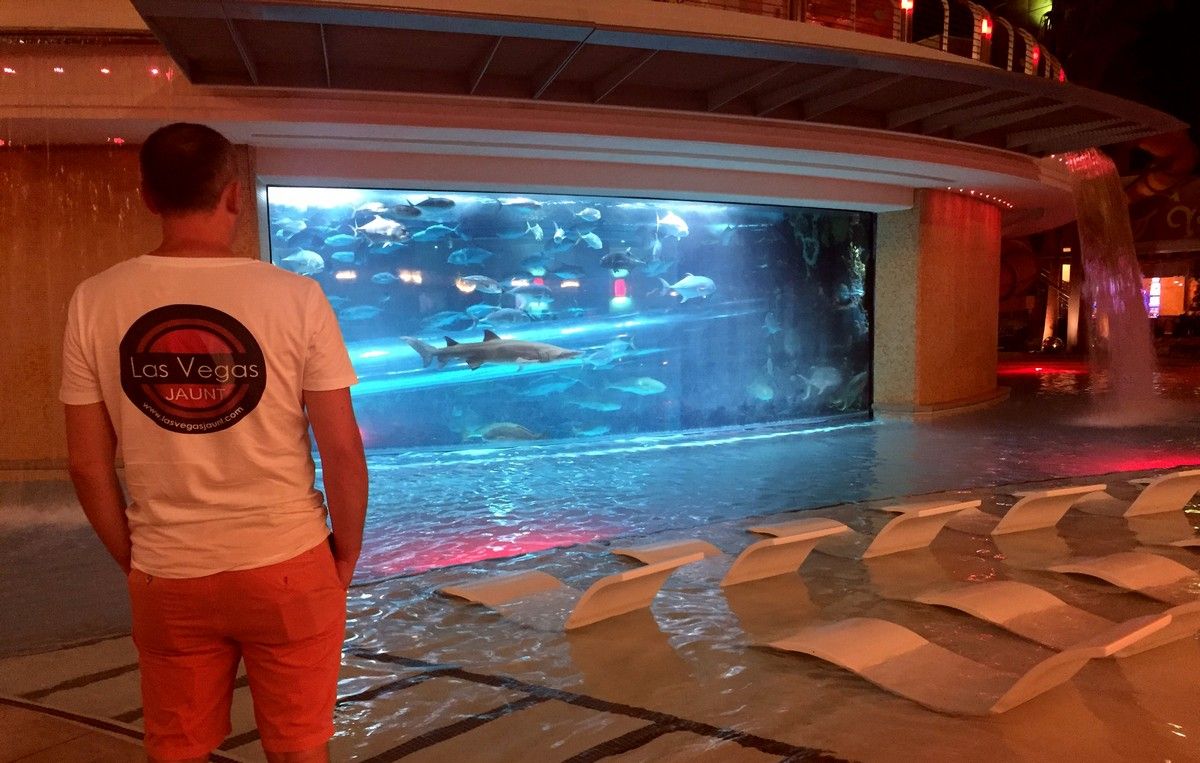 Swimming with the fishes takes on multiple meanings in Las Vegas. At The Tank and HideOut pool complex at the Golden Nugget, the interpretation is fairly literal. The pool complex features a 200,000-gallon aquarium with exotic fish and sharks.
You can't actually swim inside the aquarium, but you can slide through it on a 30-foot water slide. Don't worry, the sharks won't eat you (they're already well fed).
The main pool at The Tank includes refreshing waterfalls, a hot tub, and plenty of seating. There are also 17 private cabanas over the three separate floors and a private 21-and-older pool, called The Hideout.
55. World's Largest Sportsbook at Circa
Three stories with a 1,000 person viewing capacity, private boxes for groups, and the world's largest tv screen, the sportsbook at downtown's newest destination, Circa, is the largest in the world, as well as the most advanced technologically.
The Vegas Stats and Information Network (VSiN) broadcasts live shows daily from an on-site site studio.
And as if that isn't enough, there's also a multi-level pool called "Stadium Swim" with a 40-foot tall screen, swim-up bars, and poolside mobile wagering kiosks.
56. Fremont Street Performers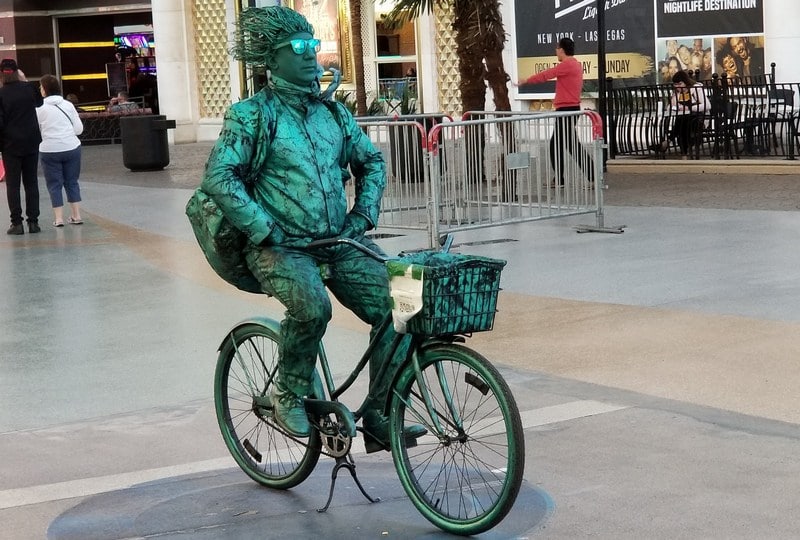 The Fremont Street Experience is definitely as it claims, an experience. In addition to live concerts, casinos, restaurants, bars, and the Viva Vision show, you'll also encounter an array of wacky characters like showgirls, superheroes, and rock stars, maybe even a Star Wars stormtrooper. This seemingly random cast of colorful characters goes on and on and on (don't tell your kids, but one Christmas we saw three different Santas).
These street performers, or buskers, used to wander around freely. Now they perform from designated performance spaces along the four-block pedestrian mall. Leering at them is totally free, but it's customary to give them a tip if you stop and snap a selfie.
57. Explore 18b Arts District
Known as the gateway between the Las Vegas Strip and Downtown Las Vegas, The Las Vegas 18b Arts District covers several blocks off Charleston and Las Vegas boulevards. Once an antiquated and run down area, there are now stores, theaters, galleries, salons, bars, restaurants, and murals brightening the neighborhood.
Among the Arts District's major venues are the Arts Factory and Art Square. It's also home to the Las Vegas Healing Garden, a tribute to the victims of the October 1 shooting.
The Arts District is where the city's monthly First Friday art and culture festival takes place.
58. Downtown Art Murals
As part of a cultural resurgence, Downtown Las Vegas has welcomed amazing street art by world-renowned artists, and more is popping up all the time. 
It started back in 2013 as an element of the first Life is Beautiful art, culture, and music festival in downtown Las Vegas. Now Fremont East is a mecca of murals from artists including D*Face, Shepard Fairey, Triston Eaton, Ana Maria Ortiz, Ruben Sanchez, and Pixel Pancho.
Muralists have adorned the sides of casinos and other buildings throughout the area with thought-provoking and sometimes enormous multi-level wall murals, including several along N. 7th Street, Stewart Avenue, Las Vegas Boulevard, and Fremont Street. Much of the art is easy to find while some are hidden gems, like those in the T-shaped dT-alley on 6th Street.
59. City Hall Art Galleries
Las Vegas City Hall, 495 S. Main Street, is home to two public art galleries, The Grand Gallery and the Chamber Gallery.
The Grand Gallery is located in the lobby of City Hall and aims to showcase exhibits that are unique to Las Vegas in medium or approach. Currently the gallery has three-dimensional artwork by local and national artists.
The Chamber Gallery is located on the second floor. This gallery features art related to downtown culture and cultural diversity—including Hispanic American, Asian American or African American culture—by local artists.
60. Tour the Smith Center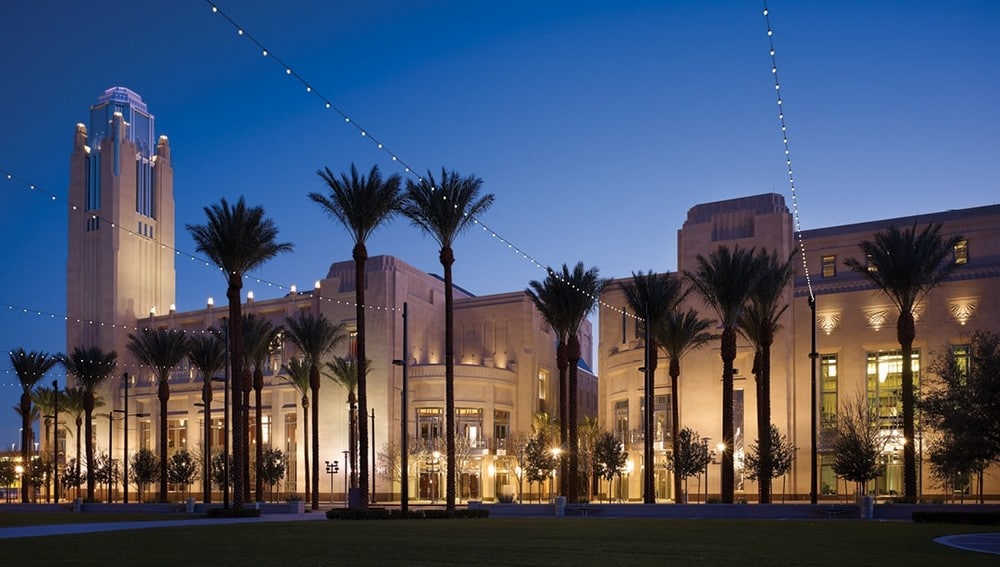 Take a free, guided walking tour at the Smith Center for a behind-the-scenes look at the world-class performing art center's architecture, history, and vibrant programming. 
Along with showcasing hundreds of breathtaking performances in its beautiful theaters, the campus includes visiting art installations and commissioned pieces by local and international artists.
The tour is typically about an hour long. It starts at the West entrance of Reynolds Hall in the Grand Lobby.
61. Container Park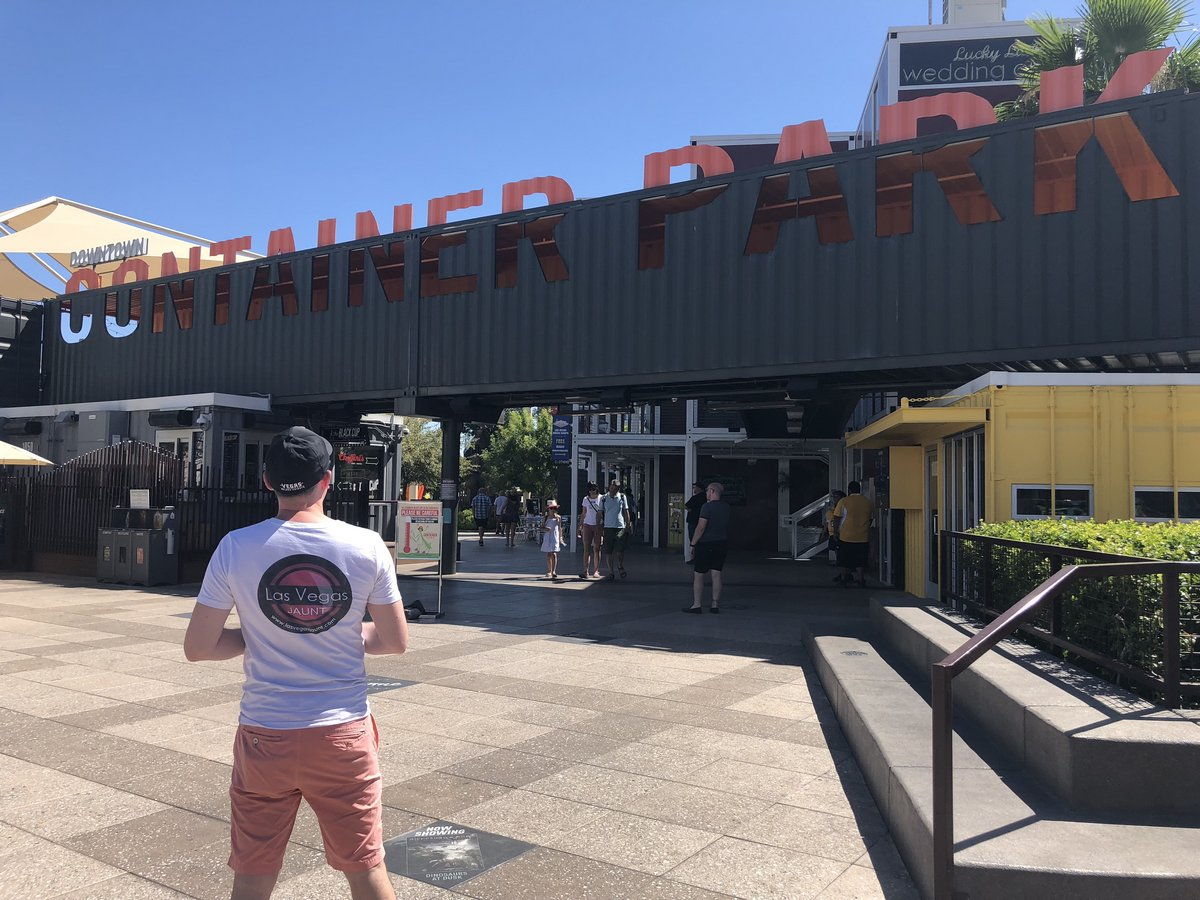 As its name implies, the Container Park is an outdoor shopping mall in Downtown Las Vegas made out of shipping containers. The stores are shipping containers. The restaurants are shipping containers. Even the elevator shaft is a shipping container.
Home to shopping, dining, art, and live entertainment, it's an eclectic spot to window shop and rest your feet.
The stage at the back of the park is fronted by a green area where families can picnic and kids can play. At the park's center is an enormous tree house with a 33-foot slide and interactive activities for kids.
62. Praying Mantis Fire Show
There's a 40-foot, metallic praying mantis with its own sound system on display in front of the Downtown Container Park and, of course, it shoots flames from its antennae. No, you can't roast any marshmallows, but it's still pretty fun to watch as the flames perform to music.
Created by aerospace engineer and artist, Kirk Jellum, the praying mantis debuted at the Burning Man Festival, and made its way to Las Vegas via Zion National Park in 2013. It has been catching unsuspecting tourists by surprise with its liquid propane-induced flames ever since.
63. Leave a Love Lock
Also in front of the Downtown Container Park and just steps away from the praying mantis is Sin City's answer to the Paris love locks, a heart-shaped sculpture called "Lock Your Love."
Anyone can lock their love to the sculpture via their own padlock. Though it has been vandalized in the past, the sculpture by artist Nova May has since made a comeback, proving that love will always conquer any combination of hate.
64. Browse the shops in Antique Alley downtown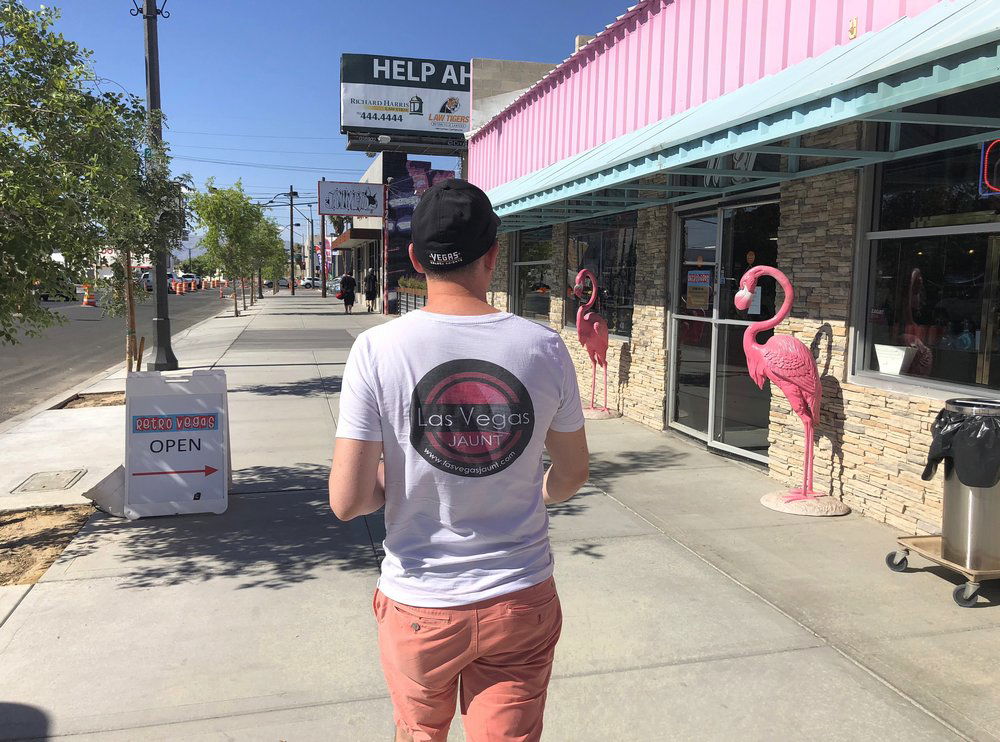 Rock and roll memorabilia, vintage clothing, collectibles, furniture, records, you name it, the Antique Alley Mall probably has it.
Located on Main Street in the 18b Arts District, the mall includes 12,000 square feet of retail space and 65 vendors. Better yet, it's open daily from 10 a.m. to 6 p.m., giving you plenty of time to explore.
65. Try Your Luck at a Free Slot Pull
Most casinos will give you freebies just by signing up to their players club.
Binion's and Four Queens casinos for example will let you test your luck with a free slot pull and a shot at $2,500!
66. Visit the Gold & Silver Pawn Shop
Are you a fan of History's reality show Pawn Stars? It follows a family business that specializes in unique historical artifacts.
Instead of watching the show on your couch, you can now visit the actual location! There's one downside: while it's free, long lines start to form pretty early. If you want your shot at seeing the shop and its incredible trinkets for sale, you'll have to get there before the crowds do.
Another side note: don't expect to see Rick, Corey or Chumlee. Since the popularity of the show, all three have different projects on their hands.
Rick has a BBQ tavern while Corey runs a downtown nightclub. Chumlee opened up a candy store near the pawn shop.
Most of the time, they're only at the shop to film or check on employees.
Free Things to Do off the Las Vegas Strip
67. Interact with Mermaids
Down at the Silverton casino is their water attraction featuring an 117,000 gallon aquarium home to a variety of tropical fish and mermaids. These mermaids beautifully swim about the tank daily.
During their swim, they'll stop to interact with guests enjoying the sights. Not only is this free attraction fun for adults but kids as well. They'll be in awe seeing real-life mermaids waving and performing tricks in the water.
Along with the mermaids is an interactive feeding show. Starting at 1:30 PM and again at 4:30 PM, a marine biologist answers questions while feeding the fish, stingrays, and sharks inside the massive aquarium.
68. Walk Through Mystic Falls Park
Located inside Sam's Town, Mystic Falls Park is a free attraction worth seeing. You'll feel as if you stepped inside a jungle featuring a large waterfall and animatronic wildlife creatures that reside there.
Hear the birds chirp, big cats growl, and wolves howl. When you hear the wolves, the mood begins to shift.
Shortly after, the Park transforms into a magical laser light and water show. Watch water dance to the sound of music with psychedelic lights to match.
69. Come Face to Face With a Shark!
A 13-foot tiger shark is the centerpiece of the Unknown Bar at Palms Casino Resort.
Caught by a fisherman in Australia (guess he didn't need a bigger boat), and turned into art by British artist Damien Hirst, the shark is divided into three segments, each preserved in formaldehyde inside three glass tanks.
70. Play With The King at Ellis Island
Some of us still remember when Elvis was in the building.
For those of us who miss the King and his famous pelvis, there's Elvis impersonator Gary Benson. From dealing blackjack to singing karaoke, he keeps Elvis alive on weekends at Ellis Island Casino, Hotel and Brewery.
Catch this hunk of burning love singing every Friday and Saturday night at 5 p.m.
71. Take a Tour of Classic Cars at the Shelby Heritage Center
Do you or someone you know like to live in the fast lane?
Down at The Shelby Heritage Center at Shelby American is a vast array of classic cars. There's everything from the Shelby GT to a rare Shelby Cobra on loan for a limited time (it goes back to the owner after March 31).
The best part about this attraction? There are free guided tours!
Starting at 10:30 AM Monday through Friday, you can see these beautiful cars in person. You don't even need to make a reservation—just come by when you're ready.
After checking out all the cars, you can head to their store to check out all the unique memorabilia displayed throughout.
72. Ethel M Chocolate Factory & Botanical Cactus Garden
After you're done with the strip, it's time to get some fresh air! The Las Vegas region is home to a unique array of desert plants and cacti.
And the Ethel M Chocolate Factory and Botanical Garden have them all. Even better–it's totally free.
After you take a stroll through the gardens, head inside to the chocolate factory for a tour. Here, you'll learn all about how they make their gourmet chocolates. And if you want to take some home as a souvenir, there are all kinds of options!
This is definitely a highlight when it comes to cheap things to do in Las Vegas.
73. UNLV Donald H. Baepler Xeric Desert Gardens
Perfect for a zenlike walk or a spot to rest and enjoy the scenery, the Donald H. Baepler Xeric Garden is home to birds, reptiles, and mammals, and more than 9,000 square feet of paved pathways, benches, arbors, and bridges.
Located at the entrance to the Marjorie Barrick Museum of Art at the University of Nevada Las Vegas (UNLV), it was the first demonstration garden of its kind in Southern Nevada (unveiled in 1988). It is considered an extension of the museum, with drought-tolerant plants indigenous to the four North American deserts, as well as plants from Australia, South America, Mexico, and the Mediterranean. The lovely landscape is supported by an efficient irrigation system, creating a shady and quiet oasis.
74. Tule Springs Fossil Beds National Monument
Columbian mammoths once roamed Nevada, thousands of years before it was Nevada of course. Tule Springs Fossil Beds National Monument is a newer national park with some of the oldest prehistoric fossils of our region. We're talking Ice Age old.
Located just north of Las Vegas, the monument includes fossils of extinct mammoths, lions, camels, horses, bison, dire wolves, and other creatures, as well as several patches of rare Las Vegas Bearpoppy flowers. The creatures roamed the area known as "mammoth central" 200,000 to 300,000 years ago.
The monument is dedicated to the preservation, public education, and scientific study of Ice Age fossils and it's open to visitors of all ages.
75. The Pioneer Trail
Beginning at the entrance to the Springs Preserve, the 8-mile Pioneer Trail takes you on a self-guided journey by foot or bike. It traverses through spots significant to early Las Vegas as a way to celebrate the history of West Las Vegas and the early pioneers that settled this once barren desert.
On this tour you will see historic spots including the Benny Binion home, the Moulin Rouge and the Harrison House (where Sammy Davis Jr. once stayed), and the Las Vegas Mormon Fort. See firsthand where the development of early Las Vegas began.
76. Area 15
If a music festival and a mall conceived a baby in a carnival funhouse in the distant future then sent that baby back in time to present day Las Vegas, that would be Area 15.
Not to be confused with that other famous area near Las Vegas, Area 15 is a quirky retail and entertainment development, located just off the Las Vegas Strip. The space puts an eclectic spin on retail and restaurants. You sort of have to go there to understand.
77. Pinball Hall of Fame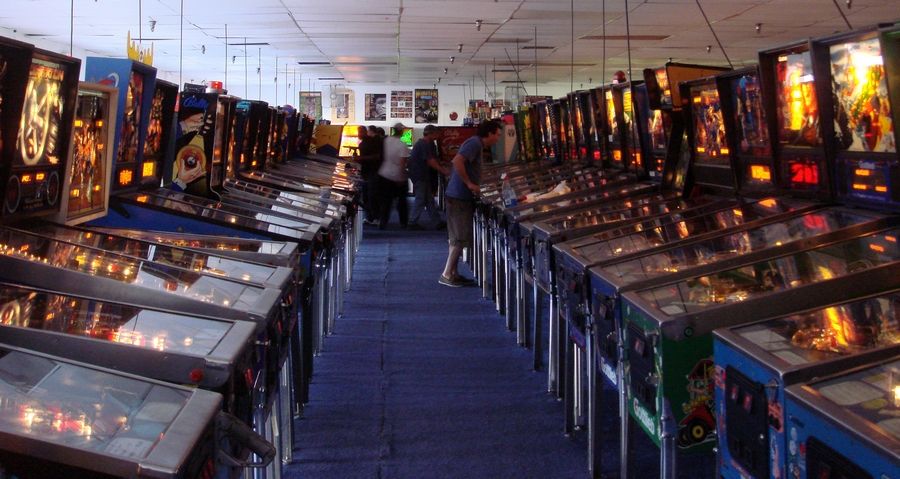 Now in a new 10,000 square foot location closer to the Las Vegas Strip, 1610 E. Tropicana, the Pinball Hall of Fame (PHoF) is home to flippers, bumpers, bells, and silver balls. Operated by veteran arcade owner Tim Arnold, it houses the world's largest pinball collection (that's open to the public).
Spend all day reliving your childhood or unleashing your inner-pinball wizard with wall-to-wall pinball machines (and some novelty games) from the 1950s to the 1990s. Restored to like-new playing conditions, all games are working and available for play (at 25 or 50 cents per game). Cha-ching!
78. Howard W. Cannon Aviation Museum
From arriving to departing, whether eating, drinking, gambling or shopping, there are lots of things to do at McCarran International Airport in Las Vegas. Did you know you can also brush up on your aviation trivia?
Next time your flight gets delayed or you find yourself passing through Level 2 of Terminal 1, above baggage claim, check out the open-air Howard W. Cannon Aviation Museum, which is open when the airport is open, 24 hours a day, seven days a week. There are 30 display cases and a video chronicling Las Vegas and Nevada's aviation history, including the first recorded flight in 1920 and the role of women in aviation past.
If you're on your way to baggage claim, also keep an eye out for a red 1956 Ford Thunderbird and a record-breaking 1958 Cessna 172 (hanging over the north end of baggage claim at Terminal 1).
79. UNLV Marjorie Barrick Museum of Art Museum
Located on the main campus of the University of Nevada, Las Vegas, the Marjorie Barrick Museum of Art was originally a natural history museum. Now this well-known and well-respected venue is focused on making art accessible to everyone.
The only art museum in the city of Las Vegas, the Marjorie Barrick Museum of Art does not charge admission to its exhibitions, workshops, lectures, and community activities (though a small contribution is appreciated).
It is currently open Monday, Wednesday, and Friday from 10 a.m. to 4 p.m., by appointment only.
80. Searchlight Historic Museum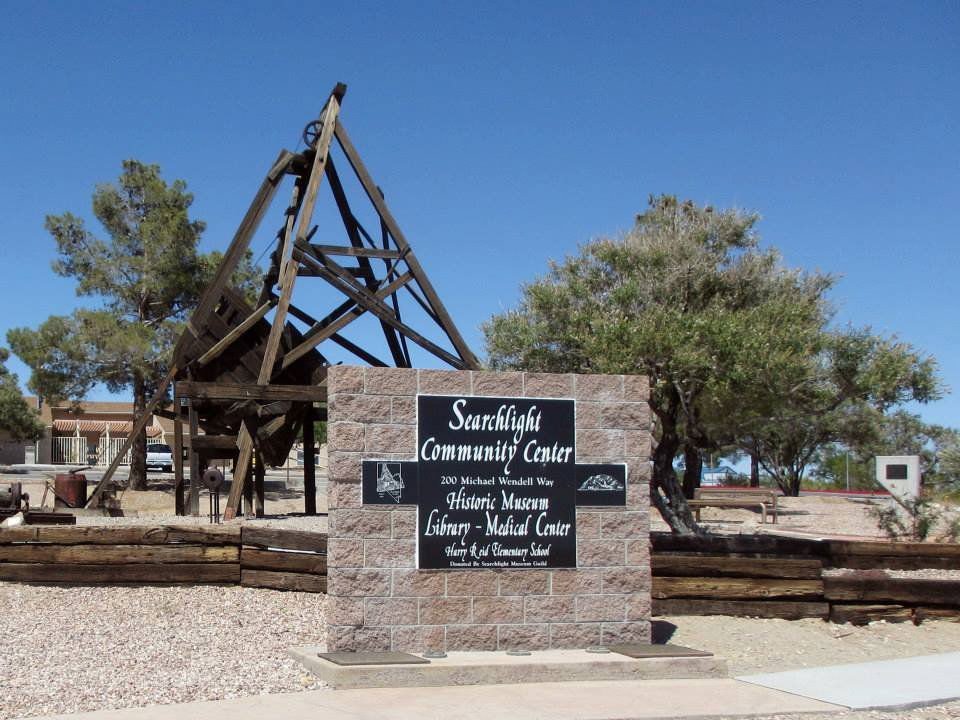 Once surpassing Las Vegas in population, Searchlight is a fascinating Southern Nevada boomtown. A typical mining town, it dwindled from 1,500 people at its peak in 1907 to 50 in 1927.
The town and its historic museum are located less than an hour from Las Vegas. The museum is open Monday through Friday from 9 a.m. to 5 p.m. and Saturday from 9 a.m. to 1 p.m.
81. Acres Cannabis Museum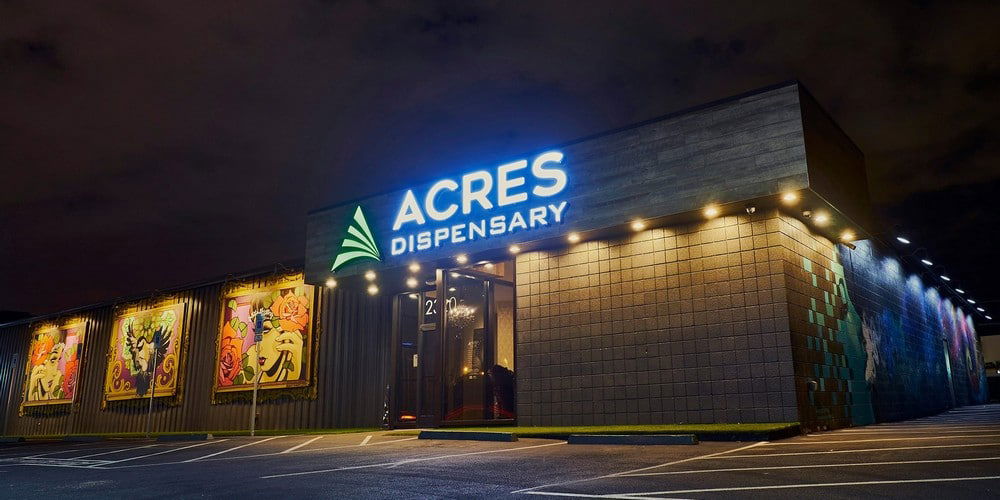 A dispensary with more than 400 products, Acres Cannabis Museum features a museum area, which highlights the role of marijuana throughout history.
You can watch techs at work behind a window in a live production area or chat with cultivators about their latest products.
Acres is open 24 hours, seven days a week.
82. Children's Park & Playground at Town Square Shopping Mall
A climbing cube, slides, and a trampoline are just a few of the fun activities to be found in  The Children's Park at Town Square. 
Intended for kids 10 years and younger, the playground is located adjacent to Town Square Park.
It is open Monday through Thursday, 10 a.m. to 8:30 p.m.; Friday and Saturday, 10 a.m. to 9:30 p.m.; and Sunday, 11 a.m. to 7:30 p.m.
83. Watch the World Series of Poker
Once a year from May to July the Rio All-Suite is home to the World Series of Poker!
The event takes place in the Rio All-Suite convention center and although registering in most WSOP tournaments will cost you several thousand dollars, it is totally free to stroll around the tables.
You are welcome to take a seat at the final table arena and watch poker legends such as Phil Hellmuth or Daniel Negreanu battle for millions of dollars over a game of cards!
84. Arena & Equestrian Center at South Point Casino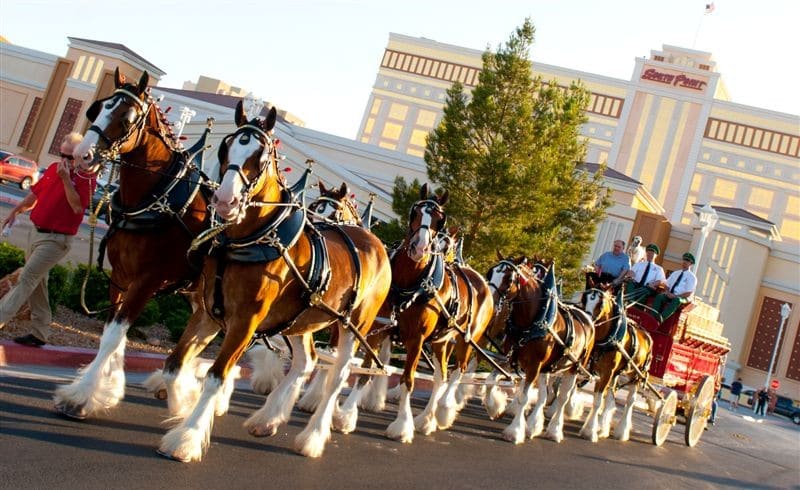 Calling all cowboys. The 4,600-seat indoor Equestrian Facility at South Point houses some of the most prestigious equestrian events in the world, including the World Series of Team Roping, the Professional Bull Riders' Velocity Tour Finals, and the Indian National Finals Rodeo.
85. Anderson Dairy "Barnyard Buddies" Free Tour
Kids ages 4 through 5th grade (and kids at heart) will enjoy the "Barnyard Buddies" Tour at Las Vegas' own Anderson Dairy.
See how the dairy's products are processed with the help of animatronic animals, farm scenery, and colorful lighting on this udderly interesting tour, which lasts about an hour.
Free Things to Do a Short Drive From Las Vegas
86. Ugo Rondinone's Seven Magic Mountains
Just 10 miles south of the city is a one-of-a-kind earth art installation you have to see called Seven Magic Mountains. As you're driving down the desert freeway, in the distance you'll see seven large towers of colorful boulders stacked on one another.
Each boulder is a different color and each tower stands more than 30 feet tall. It's truly a magical experience to be surrounded by them!
Swiss artist Ugo Rondinone installed the piece in 2016. It was set to be removed in late 2018 but since it's been so popular it was finally decided to leave it longer. But to be safe, go see it before it's gone!
87. Lake Mead
Less than a half-hour drive from the Las Vegas Strip, the man-made Lake Mead offers all sorts of outdoor activities and beautiful desert scenery. Located in the Lake Mead National Recreation Area, it lies on the Colorado River southeast of the city of Las Vegas.
On the water there's fishing, boating, water skiing, kayaking, canoeing, and other water sports. On shore there are shaded picnic areas with tables, water, fire grills, and restrooms.
Hikers will enjoy the mountains, plateaus, desert basins of cacti and creosote bush, and vertical-walled canyons.
88. Hoover Dam
The marvelous Hoover Dam is one of the Top 10 Construction Achievements of the 20th Century, built by thousands of workers between 1931 and 1936 during the Great Depression. Today it's the world's most-visited dam with 7 million tourists a year.
A National Historic Landmark, the dam spans the Arizona-Nevada border about 30 miles southeast of Las Vegas. You can park in a large parking structure then walk around on foot to check out the dam 726 feet above the Colorado River.
The nearby Mike O' Callaghan – Pat Tillman Memorial Bridge walkway offers particularly gorgeous views (as long as you aren't afraid of heights).
89. Boulder City Hoover Dam Museum
Columns of Hoover Dam being filled with concrete, February 1934
Learn all about the men and women who flocked to the desert to build the Hoover Dam and settle Boulder City. For them, the Hoover Dam was a beacon of hope, signaling a brighter future.
The museum is open daily from 7 a.m. to 7 p.m.
90. Arizona Hot Springs
There's a trail a few miles south of Hoover Dam that leads to a 110°F water source, known as the Arizona Hot Springs. 
Located in a colorful slot canyon with hot pools, cascades, and a 20-foot waterfall, it's a three-mile hike to get there. Easy to moderate, the hike is especially popular during the cooler months.
Parking for the trailhead is located on the east side of US 93, 3.5 miles from the Nevada Stateline.
91. Hiking at Red Rock Canyon
When most people think of Las Vegas, gambling and drinking comes to mind. But the city has far more to it than the glitz and glamour of the Las Vegas Strip.
If you take a short drive west of the Strip, you'll come across a beautiful hiking area called Red Rock Canyon. The scenery is fantastic and you'll experience a peaceful hike. Don't forget to bring some water. In the summer, temperatures often exceed 90 degrees even in the morning. During the day, temps can get up to 120 degrees. So make sure you stay hydrated.
92. Death Valley National Park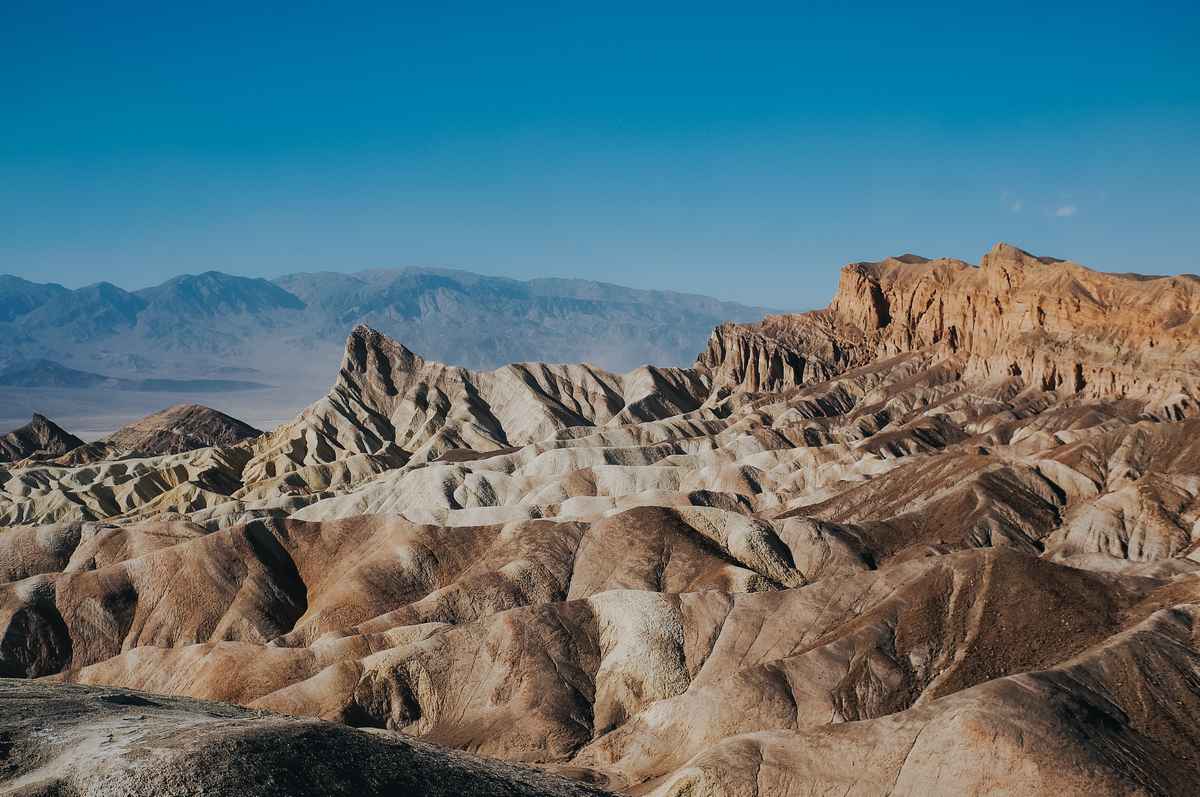 Death Valley National Park is the hottest, driest, and lowest national park in the United States. It's so hot that you should limit your visit to sometime between October 15 and May 15.
There are tons of things to do in Death Valley, including:
Sightseeing by personal automobile, motorcycle, bicycle, mountain bike
More than 350 miles of unpaved and four-wheel-drive roads
Thousands of hiking trails
Nine designated campgrounds
Hot spring pools
Historical sites
The popular Scotty's Castle used to feature costumed living history tours but closed due to flood damage. It is expected to reopen soon. If you're not sure where to go first, check out the Furnace Creek Visitor Center.
93. Valley of Fire
Named for its bright red sandstone, the 40,000-acre Valley of Fire State Park is home to tons of hiking trails and campsites with shaded tables, grills, and water. 
You'll see petrified trees and petroglyphs dating back more than 2,000 years, as well as many insta-worthy formations like Elephant Rock, a pachyderm-shaped rock you'll never forget.
Be sure to stop by the Visitor Center with exhibits on the geology, ecology, prehistory, and the history of the park and nearby region. 
94. Extraterrestrial Highway & Area 51
The truth is out there, and you can find it about 83 miles northwest of Las Vegas near Area 51.
But don't even think about storming the top-secret base, which wasn't even acknowledged by the government until 2013. The hotbed of alien conspiracy theories is part of a heavily patrolled and guarded active military base. If you ignore the warnings and try to sneak past the gate there's a strong chance you won't live to tell the tale.
That being said, you will find some fun alien-themed tourist attractions in the nearby area. Nevada State Route 375, itself, was designated as the Extraterrestrial Highway in 1996. It is a 92-mile portion of State Route 375, located between Hiko/Crystal Springs and Warm Springs.
In addition to petroglyphs, historic ghost towns, and desert scenery, you will find:
ET Fresh Jerky: Located in Hiko, Nev., ET Fresh Jerky sells out of this world jerky made in the U.S. (not outer space). The store also sells fresh nuts, dried fruit and plenty of fun alien paraphernalia. Be sure to snap a photo with the alien mural outside.

Alien Research Center: Down the road in Hiko, the Alien Research Center is easy to find, thanks to the towering alien out front. Inside you can learn alien lore and stock up on Alien Agave tequila.

Little A'Le'Inn

: Located in Rachel, Nev., the UFO Capital of the World, the Little A'Le'Inn is an alien-themed restaurant with alien burgers and beer. It's also an inn with campsites. Its remote location makes it an ideal location for stargazing. Maybe you'll even see a UFO.
95. International Car Forest of the Last Church
Imagine an open-air museum in the middle of the desert where old junky cars are canvases and they're displayed in ways that seem to defy gravity. A limo, an ice cream truck, buses, flatbed trucks, vans—40 vehicles in total—are driven into the ground, nose first, while others are stacked atop one another.
This quirky roadside attraction is like a national forest made of cars instead of trees. It's possibly the largest open-air car exhibit of its kind and it's totally free.
Created by artists Mark Rippie and Chad Sorg, the colorful junkers are located on a dirt road off US Hwy 95, South of Tonopah and east of Goldfield, NV.
96. Wetlands Park
The largest park in the Clark County, Nevada park system, Wetlands Park is located on the east side of the Las Vegas valley. It starts at the natural beginning of the Las Vegas Wash and runs to where the wash flows under Lake Las Vegas and into Lake Mead.
The park aims to reduce the environmental impact of the wastewater and stormwater runoff leaving the drainage basin area. It also serves to educate visitors, utilizing displays within the park and at the visitor's center.
Trails, like the 1.7-mile wetlands park nature reserve loop, and restrooms are open from dawn to dusk.
97. Spring Mountains National Recreation Area
Photo Credit: Mount Charleston
Part of the Humboldt-Toiyabe National Forest, the Spring Mountains National Recreation Area is home to the Mount Charleston Wilderness Area, the Red Rock Canyon National Conservation Area, and La Madre and Rainbow mountains.
With camping, horseback riding, and hiking (as well as skiing in the winter), Mount Charleston is Nevada's fifth tallest peak. It contains 18,000 acres of bristlecone pine, wildflower plants, ponderosa pine, and white fir, as well as several species of wild animals.
The scenic Red Rock Canyon features a one-way 13-mile scenic drive past gorgeous sandstone hills as well as hiking trails, rock climbing, horseback riding, mountain biking, road biking, and picnic areas.
98. Bonnie and Clyde's Car at Whiskey Pete's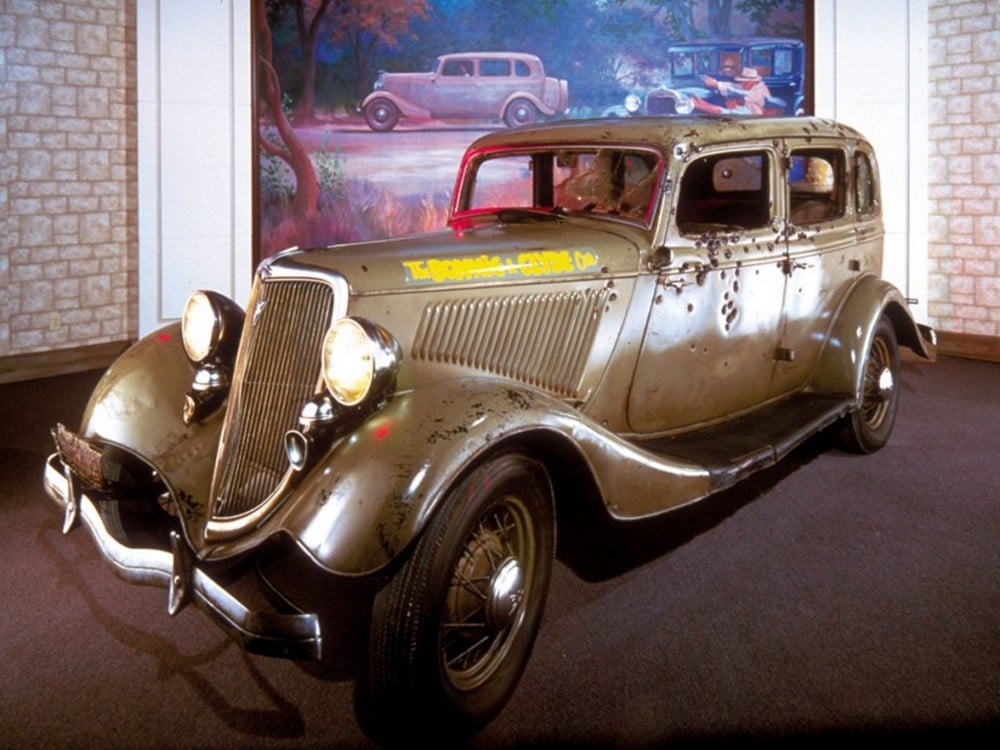 The tragic 1930s love story of Bonnie Parker and Clyde Barrow began with a spark, which led to a joyride, and ended when they were shot dead in their stolen V8 Ford with 100 armor-piercing bullets.
Used as a getaway car for the couple's robbing and murder spree, the death car went on more adventure after the shooting touring carnivals, amusement parks, flea markets, and state fairs, and more, before parking at Whiskey Pete's in Primm, near the main cashier cage, 24 hours a day.
99. Visit a Ghost Town
The desolate ghost town of Nelson, 25 miles southwest of Las Vegas, is now the site of many photoshoots, music videos, and feature films. Originally, though, it was the site of the scandalous Techatticup Mine, where labor disputes and ownership disagreements often ended in bloodshed.
The former boomtown is located directly downstream of El Dorado Canyon. As a result, it was washed away by flash flooding. All that remains are a few scattered ranch houses, the remnants of a gas station, and the standard weather-torn buildings and machinery.
100. Lake Las Vegas
Lake Las Vegas is an upscale resort community built around a 320-acre artificial lake, less than 20 minutes from the Las Vegas Strip.
There are nice hotels, golf courses, and the Italian-style Montelago Village, which is a pedestrian-friendly outdoor mall with restaurants and stores. The village often accommodates family-friendly holiday events.
Who Says Vegas Can't Be Free?
Las Vegas is the type of city where you can have a blast by spending tons of money, or have a blast on the cheap. There are many other activities in town that are fun, free, and exciting.
It doesn't matter if you have a million dollars to spend or zero, there's something for every budget. With this list of free things to do in Las Vegas, you can experience the fun side of Sin City without missing out due to low funds.
Make sure to check out our complete Las Vegas attractions page!