7 Things You Can Only Do in Vegas
The main reasons people come to Vegas are for the bright lights, gambling, and expensive hotel rooms. Others are more interested in the nightlife and how much harmless fun they can have all within a weekend.
But there's more to Sin City than the usual activities. When you look past all the casinos and fancy restaurants, there's a whole playground waiting to be experienced.
Curious to know what else is out there? Check out these things you can do only in Las Vegas!
Train to Be a Marvel Agent
Are you a fan of Marvel's superhero franchise known as The Avengers? At Treasure Island, fans of all ages can make their dreams come true by training to be an official agent of the S.T.A.T.I.O.N. This stands for Scientific Training and Tactical Intelligence Operative Network (a mouthful, right?).
Think of it as an interactive exhibit where you can educate yourself about the whole Avengers universe. There are authentic uniforms on display, like Captain America's outfit and shield, along with Black Widow's armor and weapons.
Throughout your mission, you'll have access to exclusive intelligence files, classified studies, and experience what no other person has seen before. You'll also be able to try on Iron Man's suit and experience it first-hand via virtual reality.
Click here to book your tickets for Marvel Avengers S.T.A.T.I.O.N.!
Release Your Inner Speed Demon
20 minutes off the Strip is where you'll find the Las Vegas Motor Speedway, home of a few NASCAR races and events. One activity will excite those with a need for speed.
Choose from over 50 exotic cars, 25 racecars, and 25 go-karts at Exotics Racing. It's a supercharged experience catering to those with expensive tastes and adrenaline.
The hardest decision of this whole thing is what car to drive. Will you choose a Ferrari? How about a Porsche?
Luckily for you, you don't have to choose! You can test-drive all of them in one day if you can handle it.
Join celebrities like Michelle Rodriguez (from the Fast and Furious franchise), Kyle Busch (NASCAR driver and Las Vegas native), and Jay Leno (comedian and car lover) by participating in a high-speed adrenaline rush.
Click here for more info and discounts on Exotics Racing Las Vegas!
Know Your Body Better
Want to know more about your body and how it functions? Get up close and personal to real bodies and organs, explaining exactly how the human body works.
The exhibit features 13 whole-body specimens along with over 260 organs. While there, you'll also learn more about the unique process used to preserve the bodies.
The exhibit is also educational. You'll see what happens to our bodies when we over-eat and live a sedentary lifestyle.
Click here to book your tickets directly with Luxor for Bodies The Exhibition!
Become Katniss Everdeen
Book and movie lovers will remember the franchise that included a poor girl sacrificing her life in turn of her sister's in what's known as The Hunger Games—a deadly arena where competitors fight to the death until only one remains. However, the game was turned on its head when two victors persevered after finding a loophole; there begins the fight for freedom and to end the reign of a tyrant.
If you loved the books and movies, you'll love The Hunger Games: The Exhibition at the MGM Grand. It's home to set recreations like the Hall of Justice, District 13, even President Snow's office.
You'll also see props on display, including Katniss' wedding dress designed by her stylist, Cinna. There's also archery training where you equip a bow and shoot targets just how Katniss did in the simulation training area.
Whether you're a fan or are looking for something exciting to experience, this is the place. You'll be fully immersed in this pretend world, understanding the history while participating in fun activities.
Click here to book your tickets for The Hunger Games: The Exhibition!
Break Objects
No, we aren't talking about causing havoc throughout the city and getting arrested. There's a safer alternative to breaking objects, known as the Wreck Room.
It's an immersive, destructive experience where you can break a room full of objects for a price. You'll suit up and choose a weapon ranging from bats to golf clubs.
Whether you go solo or bring your friends, it's an activity you can't find elsewhere. Seriously, where else can you break objects that won't land you in trouble?
Clickhun here to book your tickets for the Wreck Room!
Learn About the Mob
The Mob Museum is a dedicated place to those who ruled the world of organized crime. You'll experience two sides of the fight: one from law enforcement and the other from the mob itself.
You'll learn what it took for law enforcement to take down the biggest mobsters. There's even a firearm training simulator where you'll undergo methods of identifying and apprehending suspects.
From the mob's point of view is where you'll learn the history of how the mob came to be. You'll also see their impact on today's society.
It's a one-of-a-kind activity that's not only educational but fun. There's even a speakeasy-themed bar where you'll understand the impact of the prohibition era as well.
Click here to book your tickets directly with The Mob Museum!
Operate Big Machinery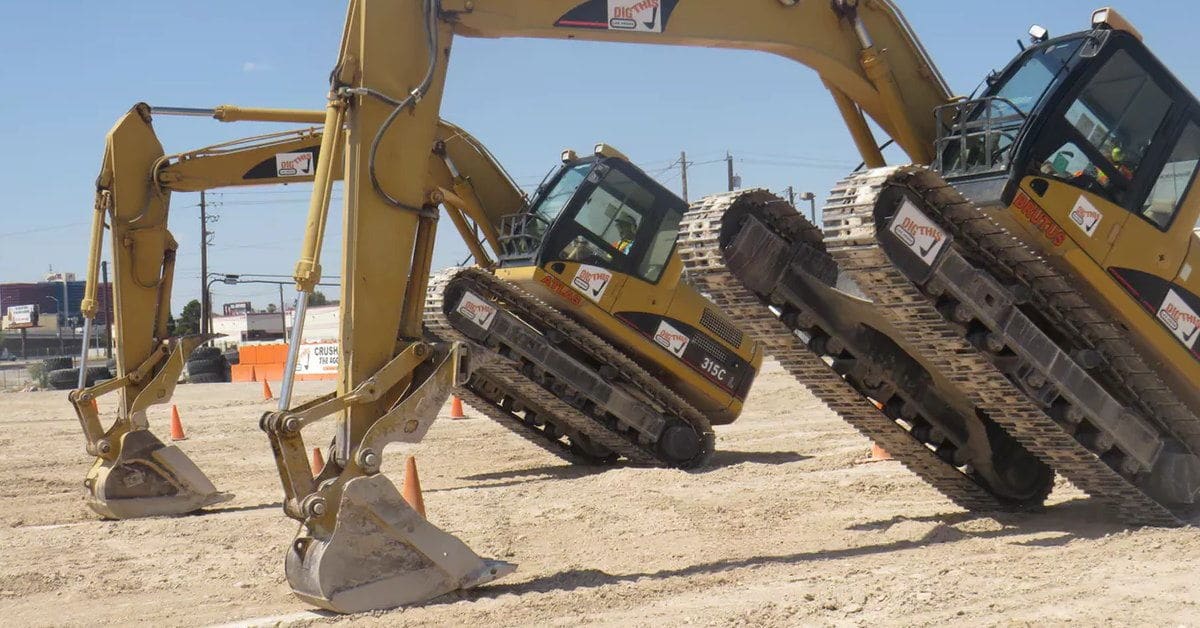 Dig This Las Vegas is the place to go to operate big machinery. You'll choose from different types of excavators to take them for a joy ride.
Before you begin, you'll be ran through some beginner courses to get a feel for the machine. You'll dig trenches, build colossal mounds of dirt, and stack large tires.
To make it even better, it's a complete free-roam experience. There's no one guiding you as to where to go, you're left to your own devices.
As a kid you might've played with excavator models as toys, now, as an adult, you actually get to operate one! What better activity is there to do?
Click here for the best deals & discounts on Dig this Vegas tickets!
Enjoy These Special Things to Do
When in Vegas, you never know what you'll come across. The same is true when it comes to things to do. Pick any one of these fun activities and you're sure to have a good time you can't find elsewhere.
Looking for more things to do? Check out our list of attractions (and snag a good deal while you're at it)!