Tips For an Unforgettable Las Vegas New Year's Eve
Do you want an unforgettable New Year's away from home? Well, get the family ready for a trip to Las Vegas!
A 2017 report shows that Las Vegas earned almost $60 billion from tourism. Direct spending on hotel accommodations, restaurants, tours, and souvenirs alone reached $35.5 billion. Seeing as it's one of the best cities to visit at any point in the year, we're not surprised.
The New Year is especially one of the best times of the year to visit. If you're planning a Las Vegas New Years' Eve trip, read on below.
1. Find a Hotel Close to Your Destination
For first-time visitors, take note that distances are easy to misjudge. While the Las Vegas strip is one of the most famous attractions, it spans four miles.
That said, it's better to plan where you want to go. Do you have a specific destination you want to visit and keep visiting during your stay? Then get a hotel that's close to it.
Another way to get around the neon strip is to get on the Las Vegas Monorail. You can also take shortcuts through walkways inside and outside the casinos. It's a great way to get around on a rainy day in case the weather takes a turn.
2. Share Rides and Cabs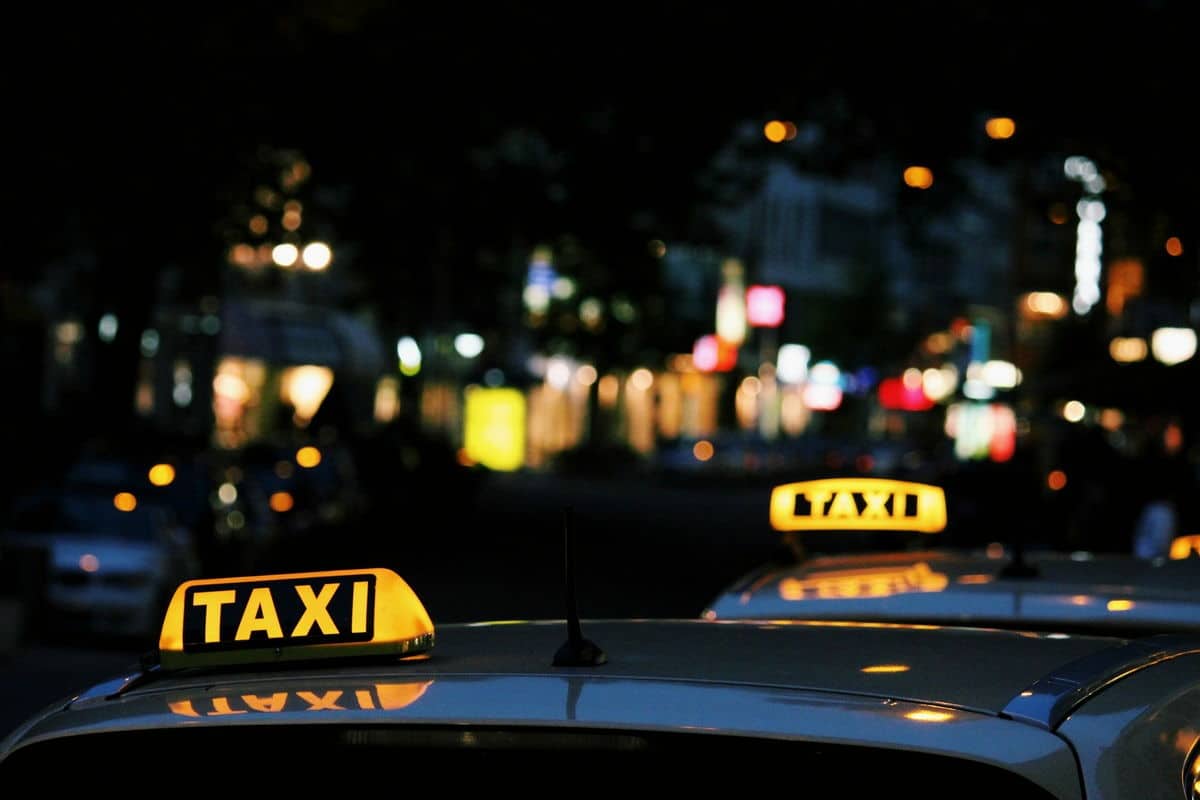 Photo by Lexi Ruskell on Unsplash
A vital tip to getting anywhere is to allow waiting time for cabs and rideshares. On a regular Saturday night, you often have to wait a bit to be picked up.
New Year's Eve in Vegas is one of the busiest times of the year so there's going to be a lot more competition to get a cab or Uber. Factor a little wait time in as you plan your schedule for the evening.
Another option is trying a Las Vegas shuttle that takes you from the airport to your hotel or other destinations. It's cheaper than getting a cab, but you'll be sacrificing a bit of time as others get dropped off at their destinations.
If you're visiting on a tight budget and have a loose schedule, get on a Strip & Downtown Express (SDX) bus. It's perfect for visitors who want to see the wonderful neon lights and an array of restaurants along the Strip. The bus will take you to other hotspots in downtown Las Vegas too.
3. Club and Casino Tricks
You can't say you enjoyed Las Vegas without hitting a few casinos and clubs, especially to celebrate New Year's Eve.
That said, make sure you go prepared.
For one thing, if you are gambling, don't start buying drinks at the bar in a casino. Wait for one of the waitresses to approach and hand you a free cocktail or two (make sure you tip the waitress!). They do this to encourage people to keep gambling.
And if you plan to gamble during New Year's Eve, look for special tables that offer unique prizes for the holidays. Before you go, make it a point to practice a bit and understand how these games work.
Las Vegas clubs bring in the best DJs from around the world. If you want to hit one of those clubs, beware of street vendors on the strip. While the steep discounts are enough to make you stop, don't. Those offering nightclub passes likely aren't licensed nor employed by the casino or club itself. Real club promoters make money by getting you to the door as commission, not by selling passes.
Also keep in mind there is always some sort of entertainment tax or fee, like extra costs for liquor shots on a dance floor or to watch a DJ spin.
4. Get to the Strip Before Dark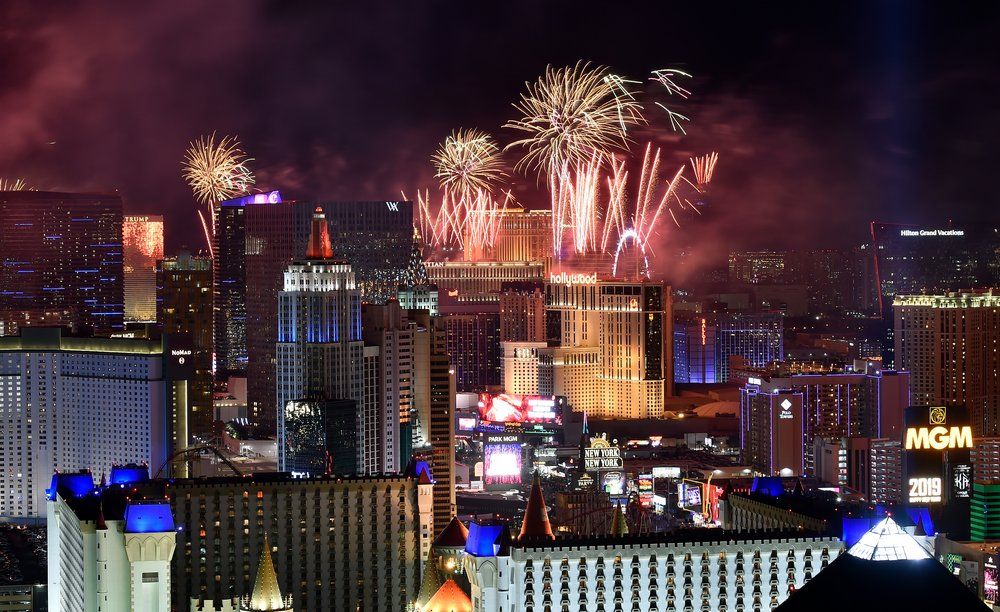 If you're planning on seeing the fireworks show on the Strip, make sure you get there before 5 or 6 PM. Last year, over 318,000 people visited Las Vegas for New Year's Eve.
Though not every one of them is spending the night on the Strip, the boulevard will be full of people. If you're booking a hotel along the Strip, you already have a great spot to watch the fireworks. Many hotels along the Strip offer roof-top viewing decks for the occasion.
5. Dress Warm
While snow is a rare sight in Las Vegas, you can't deny that it gets cold there. The December weather average in Las Vegas ranges from 60' to 27' F. Be sure to bring something to cover up with.
It's also worth noting that Las Vegas is in the desert. Temperatures in the desert go from one extreme to the other. It'll be freezing at night so make sure that what you bring can fight off the cold at least until the booze kicks in.
6. Brush up on Las Vegas New Years Eve Ordinances
There's no denying that Las Vegas offers only fun and unforgettable memories. However, don't forget that there are still things you can't get away with here. Even if you play the "I'm a tourist" act, police aren't likely to take it easy on you.
Take some time to read up on the ordinances in Las Vegas. For example, the city has a curfew for minors. If you're visiting with anybody younger than 18, be sure you go with them.
Get Ready for Your Las Vegas New Years' Eve Trip
That's it for some of the most helpful tips for when you're going on a Las Vegas New Years' Eve trip. Follow these suggestions and you're sure to have one of the best New Year's Eves of your life.
Looking for the best place to get married in Las Vegas when the clock strikes midnight? Check out our guide on tying the knot in this neon paradise. We are certain you'll find a spot in the city for a memorable wedding.